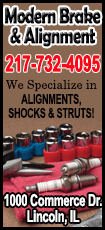 The Athletics answered being swept last week by the AL West rival Texas Rangers with a sweep of their own, and they did it in a more impressive style.

Right-hander Jesse Chavez pitched seven shutout innings of one-hit ball, and Oakland completed a three-game sweep by battering the Rangers' beleaguered pitching staff in a 12-1 victory.

Chavez struck out eight hitters and walked one.

Second baseman Eric Sogard went 2-for-4 with a double and three RBIs, and designated hitter Yoenis Cespedes had two doubles, two RBIs and two runs for the Athletics (18-10).

Both were among seven hitters who had at least two hits in a 17-hit attack for Oakland, which beat the Rangers by a combined 25-4 score over three games.

"You never want to get swept at home," said Chavez of the first meeting between the teams last week, during which Texas outscored Oakland 12-7. "It leaves a bad taste in your mouth. We just came in here with a little added fire."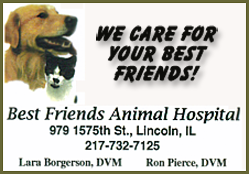 Center fielder Coco Crisp's home run produced Oakland's 12th run. Cather Derek Norris and first baseman/third baseman Alberto Callaspo each went 3-for-5 with an RBI.

Oakland left 10 runners on base.

"They beat us soundly," Texas manager Ron Washington said.

First baseman Prince Fielder accounted for Texas' first and only hit through the game's first seven innings, a first-inning single.

Chavez (2-0) retired 18 of his final 20 hitters, a streak interrupted only by a fourth-inning walk of Fielder — who was erased on a 1-4-3 double play — and an error on shortstop Nick Punto in the fifth.

The 30-year-old journeyman struck out four of the last six hitters he faced.

"We've seen that game from him a few times this year," Oakland manager Bob Melvin said. "Quality stuff all the time, mechanics are terrific. Great cutter today. He keeps you off-balance with all his pitches."

Josh Wilson's double in the eighth off reliever Luke Gregerson scored Leonys Martin, who extended a hitting streak to seven games with a single, for Texas' only run.

Left-hander Robbie Ross (1-2) took the loss for Texas (15-13). He became the third consecutive Rangers starter to work less than five innings, giving up 10 runs (six earned) on 11 hits in 3 1/3 innings.

Oakland didn't need much help in dropping 10 runs on the Rangers in the third and fourth innings combined, but the Athletics got some anyway.
The Athletics sent 11 hitters to the plate in the third and scored seven times. Four of the runs were unearned after shortstop Elvis Andrus allowed Callaspo's ground ball to go through his legs on a potential inning-ending double play.

Oakland already had three on the scoreboard — two on the first of Cespedes' two-run doubles — but followed with four more by way of shortstop Nick Punto's RBI groundout and Sogard's two-run single.

"He always makes plays," Ross said of Andrus' misplay. "It just goes that way sometimes. Sometimes plays aren't made, but that's baseball."

Oakland sent nine more hitters to the plate in a three-run fourth inning. Norris drove in his fourth run in two days with a single, and Sogard registered his third RBI of the game with a single. The Rangers committed two more errors in the inning.

Ross left after 83 pitches.

"This is just one of those games you have to forget about and move on," Ross said. "There's a lot of baseball left. We're just looking forward to the next one."

NOTES: Rangers LHP Robbie Ross walked RF Josh Reddick in the third inning, the first base on balls Ross allowed in 21 1/3 innings (more than three starts and 99 batters). ... The Athletics have 208 victories since 2012, the most in the majors. Texas has 199 wins in that span, tied for third. ... Oakland has an AL-best 12-4 record on the road this season.
[© 2014 Thomson Reuters. All rights reserved.]
Copyright 2014 Reuters. All rights reserved. This material may not be published, broadcast, rewritten or redistributed.