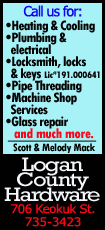 Pedometers have grown in popularity, in part because of an idea originating in a Japanese industrial standard that adults should walk 10,000 steps each day for good health.

Daily step numbers are also increasingly used in research and in healthcare to gauge fitness and functioning. But the accuracy of newer model pedometers hasn't been established.

"Most people assume that the newer pedometers in the market today are accurate, and they can also be placed anywhere at different body sites," Hirofumi Tanaka told Reuters Health in an email.

Tanaka is the director of the Cardiovascular Aging Research Laboratory at the University of Texas at Austin and senior author of the new study.

"Are they really accurate no matter where they are placed? That is the question that we asked," he said.

Pedometers measure and track steps based on the movements of the body. Older models required specific positioning to work, and even then they weren't very precise.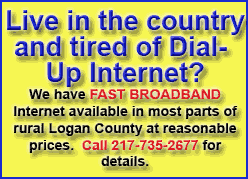 The advanced technology used in newer models allows them to be placed anywhere on the body, even in a purse or backpack, Tanaka's team notes in the Journal of Exercise Science and Fitness.

The researchers enrolled 40 volunteers — 20 men and 20 women — who ranged in age from 18 to 61 years to put newer pedometers to a series of walking and running tests.

They chose five mid-level electronic pedometers for the study: Fitbit Ultra Activity Plus Sleep Tracker, Lifesource XI-25ant Ehealth Wireless Activity Monitor, Omron HJ-32, Omron HJ-324U and the Virgin HealthMiles GoZone pedometer.

The study was funded by a grant from Omron Healthcare, Inc, which also provided all the pedometers, according to the authors.

Study participants wore the five pedometer models at three different locations, the front pants pocket, at the waist or on a lanyard in front of the chest. Four of the pedometers were also tested on the upper arm.

In addition, the two Omron pedometers were placed in a handbag and carried by some participants.

The pedometers were randomly assigned to a specific location for every test and the participants walked or jogged on motorized treadmills at 2, 3, 4, 5 and 6 mph for six minutes at each speed, while a researcher counted the steps.
Similar tests were performed outside on a paved track.
The researchers found that all the pedometers were within 5 percent of an established criterion of accuracy when placed on the waist, chest and arm, but the divergence rose to 7.3 percent for placement in a purse and 7.7 percent for placement in a pocket.
They also found that the pedometers were within 5 percent accuracy at moderate speeds, but deviated by up to 7.8 percent at the slowest walking speeds and by 6.2 percent at the highest speeds.

In general, all the pedometers tended to underestimate steps — likely as a result of programming that compensates for body movements that might be accidentally counted as extra steps, the authors write.

"Most pedometers are accurate when they are placed at typical places (waist, chest, and armband) when walking is done at typical speed," Tanaka said. "But some pedometers lose accuracy when they are kept in a pocket or placed in a purse especially when walking is done at a slow or fast speed," he said.

"It is convenient to put a pedometer in a pocket or in a purse," he said, "but if the accuracy matters, wear a pedometer at typical places like waist and chest."

The authors concluded that overall the Omron HJ-324U was the most accurate of the pedometers. All of the pedometers used in the study are available for less than $100.
___

Source: http://bit.ly/1iz1aho
Journal of Exercise Science and Fitness, online April 3, 2014.
[© 2014 Thomson Reuters. All rights reserved.]
Copyright 2014 Reuters. All rights reserved. This material may not be published, broadcast, rewritten or redistributed.