Illinois Department of Veterans' Affairs highlights
FY 2015 budget concerns
Send a link to a friend Share
[May 02, 2014] CHICAGO — As the Illinois General Assembly remains in session in Springfield until May 31, the Illinois Department of Veterans' Affairs seeks to highlight the impact of pending fiscal 2015 budget decisions.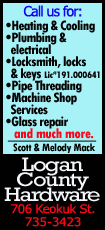 In his annual budget address on March 26, Gov. Pat Quinn proposed a five-year budget plan that maintains services for veterans and other critical state services. His budget relies upon a proposal to maintain current income tax rates, which are set to expire in January 2015, while also providing significant property tax relief — a $500 refund for every Illinois homeowner every year. In the proposed budget, the IDVA funding request is $148 million, representing an $8.7 million increase in the state's general revenue funds, in order to meet the increased care requirements of veterans residing in IDVA's four veterans homes: in Quincy, Anna, LaSalle and Manteno.

"Gov. Quinn clearly remains steadfastly committed to supporting Illinois veterans," said Erica Borggren, director of the Illinois Department of Veterans' Affairs. "We appreciate his leadership in holding the line on veteran issues and providing services and support to those who have borne the burden of service."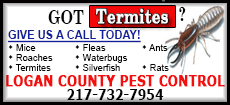 Absent action by the General Assembly on the expiring income tax rates, Illinois faces a huge shortfall of funds for the fiscal 2014 budget – to the tune of $1.8 billion. IDVA could face a cut of 22 percent or more in state general funds for the next fiscal year, which begins July 1.
A cut of this scale to IDVA would have a real, direct impact on services for the state's more than 740,000 veterans — especially given that, when state funds are cut, IDVA also loses federal and other funds tied to them.
IDVA would likely have to close multiple veterans homes, evicting current residents and laying off hundreds of associated staff. The department would also have to close the Prince Home for Homeless & Disabled Veterans in Manteno and scores of Veteran Service Offices — as well as cease payments on grants such as headstone placement funding, education stipends for children of veterans killed in combat and many other benefits.
Additional details on the IDVA budget for fiscal 2015 are available at budget.illinois.gov. IDVA information is available on Page 51 of the Fiscal Year 2015 Agency Fact Sheets (PDF).
IDVA accomplishments:
Increased federal benefits — Increased federal benefits claimed by Illinois veterans by $10 million. Illinois veterans received over $43.9 million in federal benefits in fiscal 2013 through assistance by field services staff adjudicating federal claims. This represents a $10 million increase from fiscal 2012, as well as 36,200 more veterans served than in fiscal 2012.

Awarded state grants to 5,173 veterans

— Increased efficiency of grants and field services operations through the launch of CyberVet, an IDVA-developed software tool that creates electronic veteran records and claims.

Provided additional long-term care to veterans

— Provided professional and compassionate care to more than 900 residents in veterans homes and received an average rating of 9.28 out 10 from residents and families through the first resident satisfaction survey. The Illinois veterans' homes claimed $31.6 million in federal money in fiscal 2013.

Supported more homeless veterans

— Increased the number of homeless veterans who enrolled in and graduated from the Prince Home, which houses and equips veterans for successful transition to self-sufficiency. In fiscal 2013, 17 homeless veterans were admitted to the Prince Home, 259 were assisted with after-care services, and 735 homeless or at-risk veterans were assisted with advocacy services.
[Text from Illinois Department of Veterans' Affairs file received from the Illinois Office of Communication and Information]