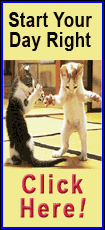 Unfortunately for the Memphis Grizzlies, who were looking to close out this first-round Western Conference playoff series at FedExForum Thursday night, just about everything Durant had to say came through his actions on the court and not through his words.

As Durant matched his series high with 36 points and grabbed 10 rebounds, the Thunder defeated Memphis 104-84 to even the series at 3-3 and send it back to Oklahoma City for Game 7 on Saturday.

"We were down 3-2. We were on the brink of elimination," Durant said. "Headlines — not gonna give them credit for nothing. Down 3-2, that's more motivation than anything."

Had the Thunder lost, they would have become just the second No. 2 seed to lose to a seven seed in the first round since the NBA went to a best-of-seven format for the opening series.

"We just did a great job of being calm," said guard Russell Westbrook, who finished with 25 points, nine rebounds and five assists.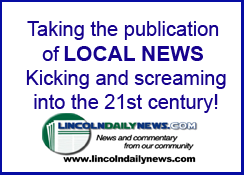 The previous four games in the series had gone to overtime, with Memphis winning three of them. But the Grizzlies never made this game competitive. They trailed by as many as 22 points in the second half. Oklahoma City led by 15 points at halftime, and Memphis never got closer than that margin through the last two quarters.

Durant started fast, scoring 14 points in the first quarter. He finished 11-for-23 from the floor in the game.

"I just told myself I don't care if they go in or not," Durant said. "I just wanted to leave it all out on the floor, take it to another level as far as my intensity."

Thunder guard Reggie Jackson contributed 16 points off the bench. Center Steven Adams had been averaging just 5.3 minutes per game in the series, but he played 20 minutes in Game 6 and had five of the Thunder's 11 blocks (forward Serge Ibaka had four) and chipped in two points and three rebounds.

Center Marc Gasol led Memphis with 17 points and power forward Zach Randolph had 16 points and eight rebounds. Forward James Johnson added 15 points off the bench, and guard Tony Allen scored 13.

Thunder coach Scott Brooks inserted guard Caron Butler into the starting lineup in place of Thabo Sefolosha, and Brooks stayed with a smaller lineup much of the game. Oklahoma City shot 49.3 percent (37-for-75).

"They got too many easy points," Gasol said. "Seventeen fast-break points, 42 points in the paint — that's way too many."

Durant went 14-for-15 at the free-throw line, and Oklahoma City finished 23-for-25 (92 percent).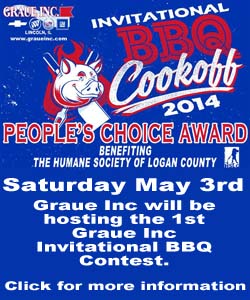 "He got 15 free throws," Memphis coach Dave Joerger said. "That was a problem."

Or for Brooks, exactly what you were looking for from your superstar.

"Kevin did one of his best jobs attacking," Brooks said. "He's an attack player."
The Thunder again outrebounded Memphis, this time 47-36. The Grizzlies shot 37.3 percent (31-for-83).

Memphis point guard Mike Conley (five points and six assists) hit the floor hard in the third quarter and went back to the locker room with a right hamstring strain. He returned midway through the fourth for less than a minute and then limped back to the locker room. His status for Game 7 was unknown.

Each team has gone 2-1 on the road in this series, which makes Game 7 something less than a foregone conclusion.

"We love having home-court advantage (for Game 7)," Durant said. "But we know that doesn't guarantee a W."

NOTES: Thunder F Kevin Durant made just 10 of 24 shots in Oklahoma City's 100-99 overtime Game 5 loss at home, and he shot 3-for-6 from the free-throw line, continuing a series-long pattern of inefficiency at the hands of the Memphis defense led by G Tony Allen. A headline in The Oklahoman on Thursday labeled Durant "Mr. Unreliable." Though Durant shrugged off the controversy, Durant's mother took issue with it, fans took issue with it, and the newspaper issued an apology. Ninety minutes before Game 6, Thunder coach Scott Brooks vowed the uproar over the headline wouldn't negatively impact his team or Durant. "What you have to do as a professional team and a professional athlete (is) focus on what you can control," Brooks said. "You can't focus on what people say or write." ... The Grizzlies had a lot of math on their side going into Game 6 with a 3-2 lead. Teams leading 3-2 in a best-of-seven had won the series 85.9 percent of the time. Also, Memphis was 4-0 in Game 6s.
[© 2014 Thomson Reuters. All rights reserved.]
Copyright 2014 Reuters. All rights reserved. This material may not be published, broadcast, rewritten or redistributed.