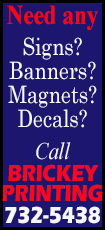 Backup small forward Draymond Green, who became the Warriors' undersized starting power forward in the postseason, made key plays at the center position Thursday night during a 14-point, 14-rebound performance that lifted Golden State to a season-saving, 100-99 victory.

Golden State tied the Western Conference first-round playoff series at three games apiece.

Thanks to the Warriors' first win in a playoff elimination game since 1987, a winner-take-all Game 7 will be played at the Staples Center in Los Angeles on Saturday night. The survivor of the first-ever postseason pairing of the Warriors and Clippers will advance to face the winner of Game 7 between the Oklahoma City Thunder and the Memphis Grizzlies.

In a game that featured sub-40 percent shooting by both teams, 23 missed free throws, 52 fouls and three players fouling out, the Warriors held on down the stretch thanks in large part to four late fouls shots by Green and backup forward Harrison Barnes.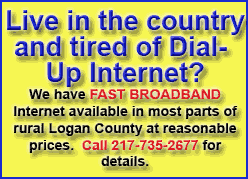 Green's free throws came after he outworked Clippers big man DeAndre Jordan for an offensive rebound and was fouled with 1:19 to go and the Warriors leading just 96-94. A defensive rebound would have given the Clippers a chance to tie, but instead, Green made two free throws to double the Warriors' margin to four.

"It was a battle," the 2012 second-round pick out of Michigan State said. "As long as I've been here, it's been a battle every time we played this team, and it's grown into a rivalry. So we knew coming in that it would be an all-out battle.

"It's not going to be about who shoots the best, who can get the rebounds, who can have the least amount of turnovers. It's who is going to battle and make those winning plays when it comes down to it. Tonight was that type of night."

After Jordan converted a lob to get the Clippers within 98-96, Barnes drew a sixth foul on Los Angeles shooting guard J.J. Redick and also converted both foul shots, again making it a four-point game with 55.6 seconds left.

"It wasn't a very well-played game by either team," Clippers coach Doc Rivers said. "It was one of those hustle games. Give them credit. I thought they came up with just enough plays to beat us."

The Warriors didn't score again, but they didn't have to. The Clippers missed four consecutive shots, mostly of the desperation nature, before small forward Matt Barnes buried a 3-pointer with 1.1 seconds left to close the gap to 100-99.

Los Angeles fouled Warriors shooting guard Stephen Curry with four-tenths of a second left, and even though the Golden State star missed both shots, the second was deflected back toward midcourt as time expired, assuring Golden State of its first Game 7 in 37 years.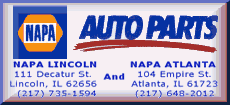 "That's who we are. We've proven that when we play our brand of basketball, we're awfully tough to beat," Warriors coach Mark Jackson said of the unpolished nature of the game. "I'm proud of my guys.

"Against a 3-seed with two of the top 10 players in the world and a future Hall of Fame coach, we are going to Game 7 in spite of all the sideline music, and I like my chances because I've got a group of guys that want to do whatever it takes to win."

Despite missing 15 of 24 shots, Curry led the Warriors with 24 points. Small forward Andre Iguodala added 15 points, and backup big man Marreese Speights had 12. Golden State was able to win despite shooting just 39.3 percent and missing 17 of 24 3-point attempts.

Backup shooting guard Jamal Crawford poured in 19 points and Barnes had an 18-point, 11-rebound double-double for the Clippers, who shot just 36.8 percent for the game.

Standout big man Blake Griffin fouled out after scoring 17 points on a night when he shot just 8-for-24. Redick had 15 points before fouling out, and Jordan corralled 19 rebounds to go with nine points.

It was a struggle for two of the marquee players in the series. Warriors shooting guard Klay Thompson missed eight of 11 shots and was held to one 3-pointer en route to nine points, a total matched by Clippers star point guard Chris Paul, who struggled through a 3-for-10 game.
"He's dealing with a lot of stuff," Rivers said of Paul, who had his right thumb looked at by the Clippers' trainer during the game. "He's on the floor and Golden State doesn't care. Bottom line."

After never leading by more than seven in the first three quarters, the Warriors finally created a little cushion for themselves early in the final period by hitting six of their first eight shots of the period.

The biggest of the bunch was by Speights, who moments earlier was summoned from the bench after center David Lee fouled out. Speights drew a fifth foul on Griffin while scoring from the interior, then made the free throw to complete a three-point play that pushed Golden State's lead to 83-77 with 9:09 to go.

When Thompson dropped in a fast-break layup on the Warriors' next possession, the lead reached eight with 8:48 left.

However, Crawford had three late hoops, including two 3-pointers, and Redick bombed in a 3 of his own as the Clippers rallied within 96-94 before Green's critical offensive rebound and free throws.

"That is the way I want to leave ballgames, where we're on fumes," Jackson said. "I thought tonight everybody that stepped on the floor was engaged. We made mistakes, but they battled."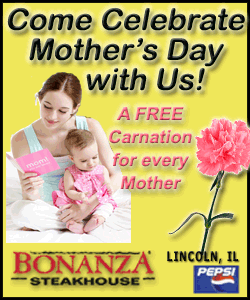 NOTES: The Warriors and Clippers have squared off 10 times this season, with each team earning five wins. ... The last time the Warriors won an elimination game was May 10, 1987, against the Los Angeles Lakers. That was Game 4 with Golden State trailing 3-0. The Lakers went on to win the first-round series in five. ... Warriors PF Draymond Green has four double-doubles in the series after having just four during the regular season. ... The Warriors, already without C Andrew Bogut, lost backup C Jermaine O'Neal to a sprained right knee in the second quarter. He will be re-evaluated Friday and is questionable for Game 7. ... Clippers C DeAndre Jordan pulled down 18 or more rebounds in three of the past four games. ... SF Matt Barnes has four career postseason double-doubles, two as a Clipper and two as a Warrior. ... The NBA Advisory/Finance Committee voted earlier in the day to "move forward as expeditiously as possible" in the process of terminating Donald Sterling's ownership of the Clippers. Asked before the game for his reaction to the news, Clippers coach Doc Rivers said, "You're not surprised by that. Good for them. I think there is a lot of work to be done in that area." ... Multiple media outlets reported during the game that Sterling has cancer. Asked to comment, Clippers PF Blake Griffin said, "You don't wish that on anyone."
[© 2014 Thomson Reuters. All rights reserved.]
Copyright 2014 Reuters. All rights reserved. This material may not be published, broadcast, rewritten or redistributed.