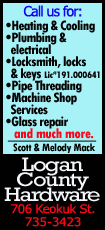 However, if a team has to play two, it might as well win them — and the Rays did just that.

"We had vociferously fought (to play) just one game, for a lot of obvious reasons," Rays manager Joe Maddon said after his team won 2-1 and 6-5 at Fenway Park. "I'm not going to hide from the reasons — we have a lot of guys injured, we had a lot of very difficult games more recently so we wanted one game and pick it up later, when we're at greater health.

"It just did not work out that way; thus our players came out and made a statement today, and I kind of enjoyed it."

The Rays snapped a three-game losing streak and ended a slump in which they dropped six of seven games.

After a controversial victory in the opener, Tampa Bay wiped out a three-run deficit before shortstop Yunel Escobar crushed a home run off Boston closer Koji Uehara in the ninth inning for the second win.

"He's a very good relief pitcher, and it was a very uncomfortable at-bat," Escobar said through an interpreter after his second homer of the season. "(I) got a splitter up and just tried to get good wood on the ball and was able to hit it out."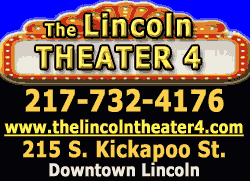 Rays closer Grant Balfour, who stranded the tying run in scoring position in the first game, did it again in the nightcap. He caught first baseman Mike Napoli looking at a 3-2 pitch with a runner on third base and one out in the ninth. Then, after walking outfielder Grady Sizemore, Balfour struck out rookie shortstop Xander Bogaerts looking to earn his sixth save of the season.

Asked about his team not wanting to play two, Balfour said, "I didn't know we didn't want to play (two) — no one asked me. I'm pretty happy that we did."

Uehara (0-1) relieved in a tie game, and Escobar ripped his second pitch completely out of Fenway Park. It was only the second run of the year allowed by Uehara.

"I just got the ball up," Uehara said through an interpreter. Uehara gave up a losing homer to then-Ray Jose Lobaton in last year's playoffs.

The latest homer came after winner Jake McGee (2-0) pitched out of a jam in the bottom of the eighth.

Their bats quiet most of the long day, the Red Sox (13-16) broke through with five runs in the fifth inning, taking a 5-2 lead that didn't hold up.

Center fielder Desmond Jennings (No. 2) and left fielder Sean Rodriguez (No. 4) also homered for the visitors in the nightcap.

Boston left-hander Felix Doubront worked six innings and was in position to get the win despite giving up a two-run homer to Rodriguez in the sixth. Reliever Junichi Tazawa gave up the lead in the eighth, when Rodriguez hit his second double of the game and came home on James Loney's two-out single.

Boston's big inning chased starter Chris Archer, as Tampa Bay swept without either starter going five innings.

Archer walked the bases loaded in the fifth, then hit right fielder Shane Victorino. Designated hitter David Ortiz drilled a two-run single. An RBI single by Napoli chased Archer, and Sizemore, in a 3-for-40 funk, greeted reliever with an RBI single Brad Boxberger to make it 5-2.
Boston third baseman Will Middlebrooks misjudged Evan Longoria's pop and it landed for two bases to start the sixth. Rodriguez homered with one out.
Seven of Rodriguez's eight hits this season have been for extra bases.

In the afternoon game, five Tampa Bay pitchers combined on a six-hitter and designated hitter David DeJesus drove in both runs — with a home run and bases-loaded walk as the Rays made a loser of Boston starter Jake Peavy (1-1).

Still, the Rays (13-16) captured the opener in a contentious manner. Boston second baseman Dustin Pedroia was nailed at the plate with the potential tying run in the seventh inning — a call that held up under an inconclusive review.

"I'm so proud of our guys, the way they handled the entire moment," said Maddon.

Peavy later ripped the new replay system, saying, "I know what I see. You can't talk me into anything different. You see what you see — Dustin Pedroia was clearly safe, albeit close, clearly safe. I don't know what else to say."

The Red Sox went 4-for-20 with runners in scoring position in the doubleheader.

"The one thing I will say is that we continue to create those opportunities," manager John Farrell said. "Things will turn. And yet, that RBI base hit with runners in scoring position is elusive right now."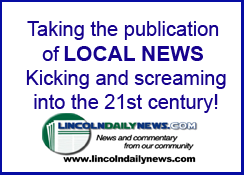 NOTES: Rays DH David DeJesus began the day 4-for-25 lifetime against RHP Jake Peavy, but he homered and drew a bases-loaded walk his first two times up in Game 1. ... Tampa Bay LHP Cesar Ramos started the day game, and like Game 2 starter Chris Archer, worked 4 2/3 innings, walking six and striking out six. ... LHP David Price opens the Rays' three-game series at Yankee Stadium on Friday night. RHP Clay Buchholz begins Boston's three-game home set against the Oakland A's. ... Under the rule that permits each team to add a player for the nightcap of day-night doubleheaders, the Rays recalled RHP Brad Boxberger and the Red Sox promoted LHP Drake Britton. Boxberger pitched well in relief Thursday night.
[© 2014 Thomson Reuters. All rights reserved.]
Copyright 2014 Reuters. All rights reserved. This material may not be published, broadcast, rewritten or redistributed.