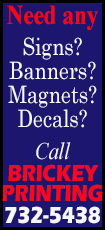 The Dodgers won the opener 9-4.

By capturing the five-hour, 11-minute nightcap, the longest game in Target Field history, the Dodgers completed a three-game series sweep of the Twins.

"I was just glad I hit it hard," Butera said. "I didn't think we needed an insurance run. Kenley (Jansen) is a great closer. It was a good swing at a good time."

Van Slyke's third home run of the year gave the Dodgers their first lead of the night.

Butera hit his first of the season two batters later. It was his first since July 1, 2012, when he homered at Target Field as a member of the Twins. Butera was traded to the Dodgers last July for a player to be named later, but he said he holds no grudge against the organization

"There's none of those feelings," Butera said. "It's always good to play well regardless of who it's against. I have the utmost respect for those guys; they've been nothing but good to me. There's no resentment or wanting to come back here and show them something. I'm just happy I played well."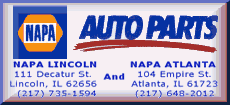 The last Minnesota reliever to pitch Thursday, lefty Brian Duensing (0-1) was forced to throw 45 pitches over 2 2/3 innings. He ran out of gas in his last frame and gave up the two homers.

Dodgers right-hander Jamey Wright (2-1) pitched three shutout innings. He allowed only one hit and one walk while striking out two.

"Everything you get in between are just what you get in these games," Twins manager Ron Gardenhire said. "Everybody tries to hit home runs trying to end the game and it always ends up dragging, dragging, dragging. Just ends a long, frustrating day, not getting a win out of these two."

Minnesota loaded the bases with nobody out in the bottom of the 12th. Designated hitter Joe Mauer hit a sacrifice fly to left to make it a one-run game, but Jansen forced a flyout and a lineout to end the game, collecting his 11th save.

"It's a long day, obviously, but you always have to think, 'The other team is out there too,'" Twins first baseman Chris Colabello said. "I'm sure a lot of guys' legs weren't under them — sore bodies. It would have been nice to get a win there."

Van Slyke also scored a run in the sixth inning after he led off the inning with a triple to center. Twins center fielder Aaron Hicks leaped at the wall, but the ball hit off the heel of his glove and Hicks went hard into the fence. Hicks was shaken up on the play; he stayed in the game for an inning before leaving with concussion-like symptoms.

Los Angeles third baseman Juan Uribe followed with a sharp single up the middle on the next pitch to tie the game at 1-1.

After back-to-back errors by the Dodgers gave the Twins a run and a 2-1 lead in the bottom of the sixth, Los Angeles first baseman Adrian Gonzalez drove an offspeed pitch the other way for his ninth home run of the season, tying the game at 2-2 in the seventh.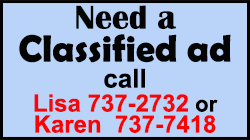 Later in the inning, with the bases loaded and two outs, Twins second baseman Brian Dozier made a diving catch of Dee Gordon's liner that likely would have scored two.

The Dodgers overcame a total of five errors in the two games Thursday.

"You put a couple of wins under your belt but move forward knowing you need to play better," Dodgers manager Don Mattingly said.

Minnesota got two on with nobody out in the bottom of the eighth, but Dodgers righty Brian Wilson retired the next three in order to keep the game knotted.
The Twins scored first for the third straight game, getting a sacrifice fly from catcher Josmil Pinto in the top of the first inning. Pinto hit a high fly to right, just in front of the warning track — deep enough to score second baseman Brian Dozier, who led off the game with a single.

Twins starter Kris Johnson was designated the 26th man for the doubleheader, and he made his Minnesota debut Thursday night. Acquired during the winter from the Pittsburgh Pirates for pitcher Duke Welker, Johnson was effectively wild, pitching 4 1/3 shutout innings. But his six walks elevated his pitch count to 106 (59 strikes) while retiring 13 batters, including five by strikeout.

Johnson left with one out in the fifth and runners on first and third. But right-hander Anthony Swarzak forced Dodgers center fielder Matt Kemp into a 6-4-3 double play to end the inning and the threat.

Los Angeles starter Red Patterson, making his major league debut, worked 4 2/3 innings, allowing one earned run, two hits and three walks. Both hits and the run allowed came in the first inning. After that, Patterson retired 10 straight batters until a leadoff walk in the fifth.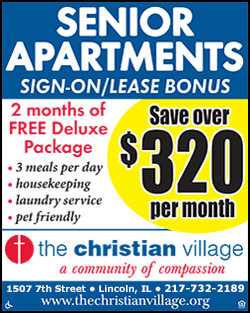 In the first game of the doubleheader, Dodgers right fielder Yasiel Puig and Uribe had four hits apiece and each drove in two runs.

Right-hander Dan Haren had a quality start, going 6 2/3 innings, allowing four runs (three earned), six hits and three walks while striking out seven and improving to 4-0 this season.

Los Angeles pounded out 15 hits, knocking Twins starter Mike Pelfrey from the game after four innings. Pelfrey (0-3) allowed five runs, seven hits and three walks.

NOTES: Twins 1B Joe Mauer extended his hitting streak in interleague games to 13 games. He has hit in all 11 games against the Dodgers. ... Dodgers OF Yasiel Puig had two hits in Game 2 and his groundout in the top of the fifth snapped a streak of nine straight at-bats in which he had reached base (eight hits, one walk). ... Dodgers 1B Adrian Gonzalez's solo homer in the seventh inning was the first home run hit by either team in the series. His nine homers lead the National League. ... Dodgers 3B Juan Uribe walked twice in Game 2 — doubling the number of walks he had all season.
[© 2014 Thomson Reuters. All rights reserved.]
Copyright 2014 Reuters. All rights reserved. This material may not be published, broadcast, rewritten or redistributed.