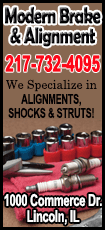 That made for a tough night for the New York Mets.

The Colorado right-hander pitched seven shutout innings and drove in three runs, outfielder Corey Dickerson added three hits, and Rockies beat the Mets 7-4 Thursday night to open a four-game series.

The three RBIs were a career high for Nicasio, who began the night with four career RBIs in four major league seasons. His bat was a big reason he had a big lead.

"We preach a lot to our pitchers if they can execute the game offensively there's probably a few W's in there for them," Colorado manager Walt Weiss said.

Left fielder Carlos Gonzalez homered and shortstop Troy Tulowitzki had two hits for the Rockies, who won for the fourth time in five games.

Catcher Travis d'Arnaud hit a three-run homer and outfielders Juan Lagares and Chris Young contributed two hits apiece for the Mets, who lost for just the fifth time in 14 games.
Nicasio (3-1) was sharp all night, keeping the New York hitters off balance. He struck out only two but got batters to hit the ball to his defense.

He allowed a double to Lagares to lead off the game and a one-out single to Young in the second before retiring the next 12 hitters. A walk to pinch hitter Eric Young with one out in the sixth ended the streak.

"Today all my breaking balls were working, and I had good command of my fastball," said Nicasio, who rebounded from a poor start against the Los Angeles Dodgers. "I throw a lot of sliders for strikes, but when I'm pitching good, I'm pitching down in the strike zone with my fastball."

D'Arnaud said "Bartolo left pitches over the plate and we ran into a hot team."

Nicasio was replaced in the eighth by right-hander Chad Bettis, who allowed Lagares' RBI double in the eighth and d'Arnaud's two-out, three-run homer in the ninth before getting shortstop Ruben Tejada to line out to end the game.

Mets starter Bartolo Colon (2-4) wasn't nearly as sharp as Nicasio. The Rockies jumped on the right-hander for seven runs and 10 hits in 4 2/3 innings.

It was his shortest outing of the season, and the seven runs were the second most allowed by Colon this season.

He is now 2-1 in his career against the Rockies, which includes a win at Coors Field two seasons ago when he allowed five runs in five innings.

"I've never had much luck in this ballpark," he said.

Mets manager Terry Collins said, "He did not have the usual command that he has. He'd want to come in, and he'd throw the ball away. He'd want to throw the ball away, and it would come up and in. The release point wasn't there tonight."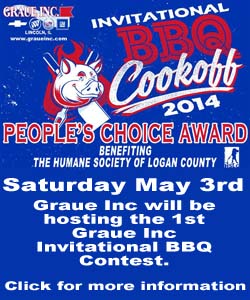 Gonzalez opened the scoring with a two-out homer in the bottom of the first off Colon. It was his sixth of the season and second in as many games.
Gonzalez grounded into a double play in the third before leaving the game in the fourth with a bruised left index finger. An X-ray showed no damage.

"It was on a foul ball before the home run," Gonzalez said. "I felt the pain, but it was not swelling or anything. Then I hit the home run, went to left field and played catch and my finger was getting fatter and fatter. In the second at-bat, it was getting worse, so they took me out. A little treatment and get the swelling down and I'll be back out there."

Colorado scored two more runs with two outs in the second. Dickerson and second baseman Charlie Culberson reached on singles, and both scored on Nicasio's single into the right field corner.

The Rockies added three runs in the fourth. Nicasio drove in the first with a sacrifice fly to center, and hot-hitting center fielder Charlie Blackmon singled home another run. Third baseman Nolan Arenado, who singled in the third to extend his hitting streak to a major-league-best 21 games, made it 6-0 with a sacrifice fly to right.

Dickerson's third hit of the game, an RBI triple down the right field line, made it 7-0 and ended Colon's night.

NOTES: Rockies C Wilin Rosario returned to the lineup after missing four games with a bruised left hand. He went 0-for-3 with a walk. ... The Mets activated CF Juan Lagares from the 15-day disabled list and optioned OF Kurt Nieuwenhuis to Triple-A Norfolk. Lagares started as New York's leadoff hitter. ... Rockies RHP Jhoulys Chacin (right elbow strain) threw a bullpen session before the game. Manager Walt Weiss said the team would make a decision soon as to whether Chacin would start Sunday's game.
[© 2014 Thomson Reuters. All rights reserved.]
Copyright 2014 Reuters. All rights reserved. This material may not be published, broadcast, rewritten or redistributed.