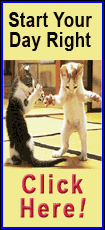 Buehrle gave Toronto another quality start and center fielder Colby Rasmus and designated hitter Juan Francisco homered as the Blue Jays topped the Royals 7-3 on Thursday night.

Buehrle (5-1) held the Royals to three runs and seven hits in 6 2/3 innings, striking out four and walking two. Buehrle has a career 24-12 record against the Royals.

"He mixes speeds, he locates," said Royals designated hitter Billy Butler, who had two hits and drove in two runs off Buehrle. "He frustrates you. He feeds off your over aggressiveness. He's got a really good changeup. He's always had that. He's crafty. He's done it for a lot of years. He's having a great year up to this point. He's no walk in the park. He's a tough at-bat every time."

Buehrle has given up 40 hits in 40 innings, but has only walked 10 and struck out 23 in his first six starts.

"I'd rather give up 10 hits and no walks," Buehrle said. "I hate walks, make them earn it."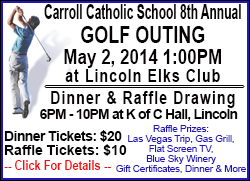 Blue Jays manager John Gibbons feels confident when Buehrle starts.

"He pitches to win," Gibbons said. "He's going to do whatever it takes, and he's on a nice little roll. He's having a good year for us."

Rasmus homered in the sixth inning off right-hander Jeremy Guthrie (2-2) to put the Blue Jays up to stay, 4-3. Francisco hit a two-run shot in the fourth.

When Guthrie caught Jose Reyes' liner to end the sixth inning, he heaved the ball into the third deck. He said he made the throw out of frustration after giving up the home run to Rasmus with two out.

"I thought a fan upstairs deserved a ball, everyone down below always gets baseballs," Guthrie said. "And so I have a strong arm for the most part, so I figure treat somebody up in the third deck, cheap tickets, give them a nice ball. I'm a very fan friendly player."

Is he concerned about repercussions since Fernando Rodney was suspended once for throwing a ball toward the press box?

"I haven't been overly concerned of repercussions for that," Guthrie said. "I'm more concerned about the repercussions about a couple of home runs again. Do you expect repercussions?

"I view it a little different, to a fan versus the press box. I don't want to hit Ryan Levebvre or (Rex) Hudler (Royals television announcers). I guess sometime you might want to hit them, but not tonight. I have nothing against Hudler. I love the writers.

"In fact, if a fan wants to come out and tweet or something at me, I'd be happy to give him a retweet."

The Blue Jays put the game away with a three-run eighth against rookie reliever Mike Mariot. It included Rasmus walking on four pitches with the bases loaded and a two-run double by left fielder Anthony Gose, who was just brought up from Triple-A Buffalo.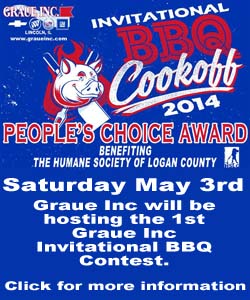 Buehrle won his first four decisions, allowing one or no runs in those starts, before giving up seven runs and 12 hits in losing his previous start to Boston.

Aaron Loup replaced Buehrle and picked up his first save in two opportunities and the third of his career, pitching 2 1/3 hitless innings.
The Royals dropped to 0-13 when they score fewer than four runs.

In the fourth inning, Francisco, who hit two homers in three at-bats last season off Royals right-hander Jeremy Guthrie, drove a 2-2 Guthrie pitch far over the right field fence with first baseman Edwin Encarnacion aboard to put the Blue Jays up 3-2.

The Royals tied it in the fifth when designated hitter Billy Butler doubled home second baseman Omar Infante with two outs.

Second baseman Chris Getz, who entered the game with a career .583 batting average against Guthrie, put the Blue Jays up 1-0 in the first. Getz singled, stole second and third and scored on an Encarnacion grounder.

The Royals responded with an unearned run in the second when Justin Maxwell scored on right fielder Jose Bautista's fielding error. When Bautista failed to cleanly come up with Alcides Escobar's single, Maxwell, who had walked, scored from first.

Butler singled home Infante in the third as the Royals went up 2-1.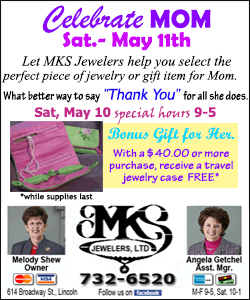 NOTES: LF Melky Cabrera was not in the Blue Jays' lineup after suffering a bruised left shin when he was hit by a pitch in the sixth inning on Wednesday. ... Blue Jays 3B Brett Lawrie, who was held out of Wednesday's game because of back tightness, started Thursday. ... Royals LHP Bruce Chen will be placed on the disabled list after he was unable to throw a bullpen session on Thursday because of a bulging disk in his lower back. He previously had his scheduled start pushed back from Thursday to Saturday. Manager Ned Yost said LHP Danny Duffy is the likely Saturday starter.... The Blue Jays made four roster moves, promoting Gose and INF Steve Tolleson from Triple-A Buffalo, optioning INF/OF Jonathan Diaz to Buffalo and designating OF Moises Sierra for assignment.
[© 2014 Thomson Reuters. All rights reserved.]
Copyright 2014 Reuters. All rights reserved. This material may not be published, broadcast, rewritten or redistributed.