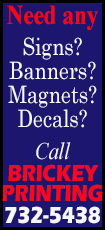 Johnson reportedly signed a three-year contract — he would not comment on the deal after the game but his huge smile spoke volumes — and he also went 3-for-3 with a walk, ending a 3-for-29 slump.

The Marlins?

All the last-place team in the National League East did was rally to beat the division-leading Braves 5-4, sweeping the three-game series at Marlins Park.

Miami (14-14), tied for last place with Philadelphia in the NL East, swept the Braves for the first time since 2009. It was the Marlins' first home sweep over the Braves since 2006.

The Marlins also improved to 12-4 at home this season.

"They played well, man," Johnson said. "They kicked our butts the first couple of nights (winning by a combined score of 18-3), and they came up with timely hitting tonight."

The Marlins used four singles to score twice in the seventh, overcoming a 4-3 deficit. The singles came from pinch hitter Reed Johnson, left fielder Christian Yelich, right fielder Giancarlo Stanton and third baseman Casey McGehee.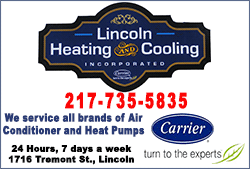 Stanton's hit tied the score and McGehee's was the game-winner. McGehee finished the night 2-for-4 with two RBIs.

"It was a great series," McGehee said. "We've done a really good job of putting ourselves in a position to win late. But we can't go into the next series patting ourselves on the back. Things can change quickly."

Miami closer Steve Cishek picked up his sixth save with 1 1/3 scoreless innings. He inherited a first-and-third jam from reliever A.J. Ramos in the eighth. After walking the bases loaded, Cishek survived unscathed when he struck out pinch hitter Ramiro Pena, who swung at a high fastball.

Cishek said he was anxious before heading back out for the ninth inning.

"I was pacing around the dugout," he said. "I wanted us to get more runs. But I was just trying to stay focused and make sure I was ready to go back out there and get the job done."

Atlanta (17-10) took a 4-3 lead in the sixth on a solo homer by catcher Evan Gattis, who hit an 0-1 breaking pitch on a line to left field. It was his seventh homer of the season, the most among major league catchers.

Miami opened the scoring in the first inning. Second baseman Derek Dietrich, making his first start since Sunday, singled and scored on McGehee's two-out double off the base of the wall in left center.

Marlins first baseman Garrett Jones made it 2-0 in the second with a solo homer to right, his fifth home run of the season.

Atlanta — with an assist from instant replay — took a 3-2 lead in the third. After a leadoff single by Santana, right fielder Jason Heyward was called out on a grounder to first.
Braves manager Fredi Gonzalez argued and got the call overturned, putting two runners on base for center fielder B.J. Upton, who slugged a three-run homer to left. It was Upton's second homer of the season.

Gonzalez said he couldn't tell from his vantage point if the umpires had it right or wrong.

"But I saw the way Jason reacted and the way TP (first base coach Terry Pendleton) reacted," he said. "It was legs and elbows and gloves and helmets over there at first base. But that is what the replays are there for, and they got it right (on the review)."

Miami tied the score 3-3 in the fourth when catcher Jarrod Saltalamacchia hit a leadoff single and came around to score on shortstop Adeiny Hechavarria's groundout.

NOTES: The Marlins finished April with an 11-4 home record, a 2.40 home ERA and a .307 home batting average. They ranked first in the majors in home wins, fifth in home ERA and second in home batting average. ... The Marlins also ranked last in the majors in road wins (2-10), posting a 4.66 road ERA and a .215 road batting average. ... Braves RHP Gavin Floyd (Tommy John surgery in May 2013) is expected to be activated by Sunday and pitch out of the bullpen initially. ... Marlins 2B Rafael Furcal is healed from a hamstring injury but now is dealing with a groin pull. He has yet to play in the majors this season. ... The Marlins' nine-game homestand continues Friday with the opener of a weekend set vs. the Los Angeles Dodgers. ... Atlanta returns home Friday to play a weekend series vs. the San Francisco Giants.
[© 2014 Thomson Reuters. All rights reserved.]
Copyright 2014 Reuters. All rights reserved. This material may not be published, broadcast, rewritten or redistributed.