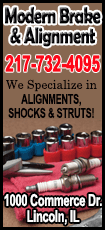 And Elias kept throwing it effectively, using the pitch 41 times and getting eight of his career-high 10 strikeouts with it in seven innings of a 4-2 victory over the New York Yankees on Thursday night at Yankee Stadium.

"Early on, when he was throwing it for strikes, he was able to throw for it a strike and put guys away," Zunino said. "At that point, you have to go to it, but he was able to throw the fastball enough for strikes too to keep the guys off the curveball. He threw everything else so they just couldn't sit on it. I thought that was a big job done by him."

Former New York second baseman Robinson Cano continued to get booed by Yankees fans but drove in two runs.

Shortstop Brad Miller added an RBI single and center fielder Michael Saunders highlighted a three-hit night with a run-scoring double as the Mariners equaled a season high with their third straight win and posted their fourth consecutive victory in New York.

But the biggest development for the Mariners was Elias dominating in his Yankee Stadium debut after coming out of nowhere in spring training to make the team nearly four years after defecting from Cuba.
"The best I've seen him," Zunino said. "He's a guy that definitely feeds off a lot of energy and what better place to do it at. Probably last two or three starts, he's been feeling really confident with the breaking ball along with the changeups. With him being able to go along and do that today, it shows how good he is."

Elias allowed two runs (one earned) and six hits, but his night got off to a shaky start when he allowed a leadoff home run to center fielder Jacoby Ellsbury on his fastball. Then Elias began pumping in curveballs to Yankees hitters on a night where he threw first pitch strikes to 21 of the 27 hitters he faced.

"After the first couple of innings went by, that's when I felt more comfortable and started taking control," Elias said through an interpreter.

Seattle manager Lloyd McClendon said, "I thought he was pretty good. He commanded the strike zone with his fastball and his breaking ball was exceptional. That's a veteran lineup, a tough lineup to go through. He needed to make quality pitches to be successful tonight and for the most part I thought he did that."

According to the Elias Sports Bureau, Elias became the second opposing pitcher in the last 45 seasons to strike out at least 10 in his Yankee Stadium debut. He also was the 12th rookie pitcher in franchise history to have a double-digit strikeout game.

"He says he's been through a lot in his life already so far," Zunino said. "When it comes to baseball, it's all fun for him. He's a loose guy with a lot of confidence, so it's one of those things where he goes out and feeds off the energy and he's a guy that can rise up to the occasion and I think he showed it."

He fanned Ellsbury and shortstop Derek Jeter twice on curveballs while using the pitch to strike out designated hitter Alfonso Soriano, third baseman Yangervis Solarte, left fielder Brett Gardner and second baseman Brian Roberts.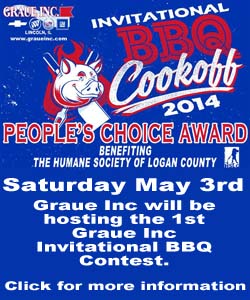 "He was good," New York right fielder Carlos Beltran said. "Anytime you've never faced a guy, you don't know what you're going to get from him. He was able to pitch in and out. We basically couldn't do nothing against him."
Elias also was aided by double plays in the second and third inning while getting a lunging grab by third baseman Kyle Seager in the seventh against Gardner. Of Elias' 110 pitches, 73 were strikes.

Reliever Yorevis Medina pitched a perfect eighth and Fernando Rodney allowed a two-out single to pinch-hitter Ichiro Suzuki in the ninth but struck out Gardner for his sixth save of the season.

New York right-hander Hiroki Kuroda (2-3) was not as ineffective as he was Friday in a 13-1 loss to the Los Angeles Angels of Anaheim, allowing four runs (three earned) and seven hits in six innings.

"He didn't pitch horribly tonight," New York manager Joe Girardi said. "I tonight was an improvement. I think it's a step in the right direction."

Besides Ellsbury's home run, catcher Brian McCann had an RBI single for the Yankees, who struck out 12 times.

Seattle took a 1-0 lead on Cano's double to right field corner with one out in the first, but New York tied it on Ellsbury's leadoff home run.

The Mariners scored an unearned run in the third when Miller reached on Jeter's fielding error at short and took third on a single by Saunders before scoring on Cano's groundout. Seattle scored twice with two outs in the fourth on Miller's RBI single and a ground-rule double by Saunders.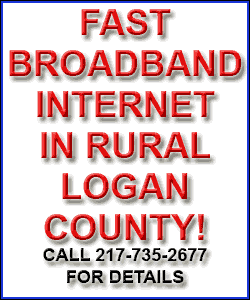 NOTES: The Yankees honored Hall of Fame broadcaster Bob Wolff before the game for having the longest career by a broadcaster in the Guinness Book of World Records. During a 75-year career, the 93-year-old Wolff has called Don Larson's perfect game in the 1956 World Series and the 1958 NFL title game between the Giants and Colts. ... Jacoby Ellsbury's home run was New York's first leadoff homer since Derek Jeter on Aug. 21, 2012, at Chicago. ... Seattle is expected to activate RHP Hisashi Iwakuma from the disabled list to start Saturday. Iwakuma has not pitched this season after suffering an injury to his right middle finger during an offseason workout.
[© 2014 Thomson Reuters. All rights reserved.]
Copyright 2014 Reuters. All rights reserved. This material may not be published, broadcast, rewritten or redistributed.