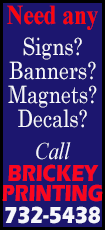 When it comes to log cabins, you will find quite a few scattered throughout the Logan County countryside.

A log cabin can be built from actual logs or may be a structure that is sided with real or synthetic wood. If you are looking to build, there are numerous styles and sizes to choose from, ranging from a simple small cottage to the large Aspen-style grand lodge look that is multistoried, perhaps featuring full faces of windows, sweeping porches and decks, even exterior balconies.

You can buy do-it-yourself kits, preformed modular, or get full building designs and purchase the raw materials to build it yourself.

A-frame homes are less prevalent in the Logan County landscape. But, like the log cabin, they are often a secret obsession of those who usually fall in love with the style the first time they see one. The A-frame's steeply sloping sides are well suited to places like the north woods and anywhere with heavy snowfalls.

Like the log cabin, the A-frame style, materials, size and other options can be varied to fit the space available and your pocketbook.

Again, features typically include a lot of natural wood, a fireplace and often a full bank of windows to one direction to capture that great outdoor woods view.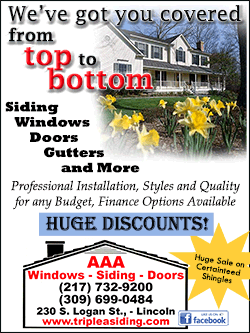 Inside an A-frame, unless there is a basement or some standard-type addition, or if the basic structure is really tall and wide, there may be less storage space than standard home structures provide. This is not always a drawback, as it enhances the perceived attributes of a simplified, unencumbered living style for a peaceful mindset.
One of the common features of an A-frame and some log cabins is a loft space. The loft is usually open to a space below. The upper room most often renders a romantic or comforting feel for a bedroom space, reminiscent of favored children's tales like "Heidi."
Skylights or sky windows and low ceilings over the bed will beg imagined stargazing, as well as offering a greater sense of spaciousness.
The ground level of an A-frame most often features an open floor plan and sloping walls and ceiling of natural wood, for solid, earthy charm. Naturally clean lines instill an ideal of efficiency and the life attitude "Live today, live fully."
Whatever you decide on, if building new or renovating an existing structure, it is highly recommended that you work with a local contractor who can advise you on local building regulations, permits or certificates, fees, material availability and costs, ways you might save money, and possible unforeseen costs. For example, it might be that some materials would not be available locally, and there would be added shipping costs and possibly a delay to hinder the building process.
There are numerous options and a wide range of costs when it comes to choosing construction materials, even when it comes to roofs, walks and driveway materials. You'll want to set your budget and learn everything you can before making any decisions.
In addition to the building materials, you will want to consider ancillary and ongoing costs, such as periodic maintenance and taxes.
If the property is inside the boundaries of a municipality, you will need to pay a visit to that community's zoning office.
For unincorporated areas of Logan County, you will want to make a trip to the county zoning office to speak with Will D'Andrea. D'Andrea can provide you with building permit requirements and other regulations, including what would be needed to meet health department requirements for well and septic systems.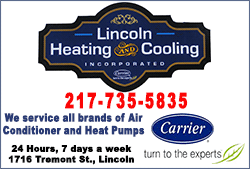 You will also want to find out how the property assessment might change due to improvements. This is an annual cost that needs serious consideration. Different sizes and types of structures; add-ons, including garages, patios, porches, sheds and outbuildings; as well as other land improvements, including materials used for driveways, fences, etc. — all are taxed differently. You can gather that information at the assessor's office in the John Logan Building in Lincoln.
When looking for a contractor for your project, ask for references and check a few of those. Ask the references about their experience in working with the contractor: Were they pleased with the quality of workmanship? How was the company to work with as the project progressed? How well did they work with other subcontractors, such as electrical and plumbing, heating and cooling? How good was the company at meeting terms of the contract on timeliness, regular cleanup and staying within budget?
Don't forget to leave something in your budget for landscaping and porch or deck furniture, trees and flowers, bird feeders, and maybe even a small goldfish pond.
A local contractor, Matthews Construction, is in the final stages of an entire interior makeover of a log cabin home near Lincoln. Walls, ceilings, cabinets and floors have all been transformed using various types of wood. Logs cut from the couple's previous home property in Atlanta have been treated and used to appear as structural beams and as accents. The craftsmen from Matthews also took some walnut cut from the couple's property, planed and sanded it smooth, trimmed it in barked saplings, and gave it a durable clear-coat finish. It serves as a stunning focal point in the kitchen.
Carolyn Gaston said her husband had a vision when the couple bought the home about 14 years ago, but she didn't see it back then. It was just an ordinary house with a nice view. They added the beautiful log cabin look to the exterior a few years later. The interior work just began in November. And now, with the interior nearly completed, she is so thrilled, she says she has to pinch herself every day to believe where they are living.
Gaston had nothing but praises for the quality of work done by the Matthews company. She said that working with Brad and his crew has been wonderful. They brought ideas that fit just what she and her husband had in mind for a country living feel.
Gaston loves the innovative crisscross pattern Matthews created for the doors so much that they decided to carry the motif throughout the home. All the doors — from kitchen, to storage, to cubbyholes, to the sturdy-looking double-hung closet doors that mimic barn doors on a track, and the standard doorway doors between rooms — carry through the country feel.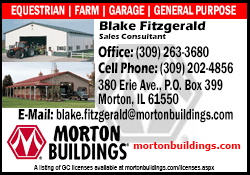 The home's interior now matches its exterior appearance: a natural beauty full of charm.
If you are looking for ideas, you can do an Internet search for log cabin or A-frame homes. But it is always wise to work with a local contractor.
You can find contact information on Matthews Construction and other local contractors in the LDN Business Directory.
[By JAN YOUNGQUIST]