Regional Health Information Exchanges Announce Connectivity Expansion

Send a link to a friend Share
[May 03, 2014] SPRINGFIELD, METRO EAST ST. LOUIS, PEORIA – Three downstate Health Information Exchange (HIE) organizations have jointly announced that connectivity has been achieved across their respective HIEs and with an exchange headquartered in Chicago.
The exchanges include:
Lincoln Land Health Information Exchange (LLHIE), Springfield and Quincy;
Illinois Health Exchange Partners (ILHEP), Metro East St. Louis and Southern Illinois;
Central Illinois Health Information Exchange (CIHIE), Peoria; and
MetroChicago Health Information Exchange, Chicago.
Collectively, the four exchanges include sixty-three hospitals and geographically cover ninety-two percent of Illinois' patient population. Connectivity of the regional exchanges allows participating providers to securely communicate summary care records, referrals, discharge notes and other documentation that is relevant to patient care.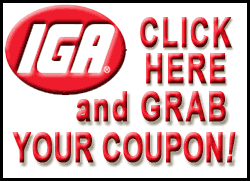 "When we began planning for the regional health information exchange back in 2009, many questioned whether cooperation across competing hospitals and other healthcare organizations could be achieved," remarked Joy Duling, CIHIE's Executive Director. "Today, effective communication beyond the walls of your own organization is recognized as a key component of quality care. Your healthcare providers should be able to coordinate care whether they are located across the street or across the state."

Steve Lawrence, Executive Director for LLHIE and ILHEP, added, "While each regional exchange caters to the unique needs of their local healthcare providers, it is not uncommon for us to work with organizations that need to reach outside the local area. This joint effort will make it easier for our members to do so in a manner which is secure and well-coordinated."

This announcement reflects the most recent accomplishment of the regional exchanges, which share a common goal of seamless connectivity for Illinois healthcare providers, making a patient's health record truly portable.
[Michael Leathers | Media Relations and Communications Editor | MEMORIAL MEDICAL CENTER]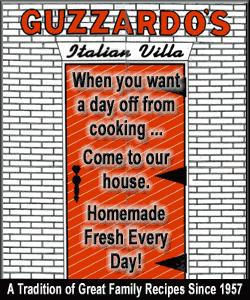 About LLHIE
The Lincoln Land Health Information Exchange is an electronic clinical information network that advances the delivery and coordination of patient care across the region. It does this by enabling quick and secure exchange of lab results, past medical history, medications and a variety of other tests among hospitals, physician practices, extended care facilities and other entities in the care community. For more information, visit www.llhie.com.
About ILHEP
Illinois Health Exchange Partners is an electronic health information exchange that securely transmits patient information between healthcare providers to help improve patient safety, reduce redundant tests and procedures, and provide more complete information about patients as they transition between healthcare settings and physicians. For more information, visit www.ilhepartners.com.
About CIHIE
The Central Illinois Health Information Exchange connects participating healthcare providers across multiple counties in central Illinois. Members can access this network through a secure Web-based portal or via compatible electronic health record software. This local network is able to connect with other regional and national exchanges, supporting extensive information portability for patients. For information, visit cihie.org. Follow CIHIE on Facebook, LinkedIn, or Twitter.