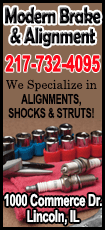 First and foremost, you cannot operate a Microsoft Windows-based computer on the Internet without adequate virus protection. Adequate is defined as this: a paid Internet solution that will catch viruses and Trojans on the fly and give you protection prior to infection.

Every antivirus company has a free product for the masses. Agreeably, the free antivirus is better than no antivirus. But the free one only helps you if you are already infected.

The way most viruses and Trojans work these days is that when they infect, the first thing they do is disable the installed antivirus program's ability to detect the virus. That means the virus renders your antivirus null and void. It becomes a novelty rather than a crime-fighting hero.

Paid antivirus programs at least give you a fighting chance. Most detect the incoming invader and prevent it from infecting before it begins to do harm. And paid antivirus programs do not give you a license to do dumb things.

Most viruses and Trojans at a minimum screw up your computer's ability to think straight. They drain your computer's resources and make way for bigger and meaner viruses and Trojans that are designed to either take over your computer or steal your important information.
So, preventing them from doing their dastardly deeds is important.
In addition to viruses and Trojans, the new risk on the Internet is from download sites that offer you important drivers, important programs, and programs and games you might be interested in. These sites used to be helpful, but now they are very dangerous. There are fakes galore out there. They offer you something and give you something else — meaning they plant a Trojan on your computer to steal your identity, or at a minimum, annoy you greatly.
Rule of thumb: When you need to download a program like a VNP program or a device driver, go to the first-party site rather than the plethora of third-party sites offering the software. For example, if you need a SonicWALL VNP program, go to the Dell SonicWALL site and check carefully to make sure it is the real Dell SonicWALL site. When you are sure you are in the right place, only then do you take the chance to download the program. The same goes for any software or drivers you are seeking: Use only trusted first-party sites. ALL THIRD-PARTY SITES WILL GIVE YOU SOMETHING EXTRA YOU DON'T WANT!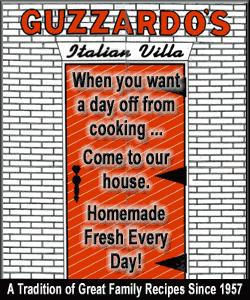 Everything has a cost, and downloading cute games and clever utilities from free sites is extremely dangerous because you end up paying. You not only get the utility or game, but also the extra annoying backup program offer, or the continuous pop-up promising to optimize your computer. These are malware programs that will have to be removed because ultimately they will invite in their bigger, badder mafioso cousins that will try to remove your wallet and your identity from your back pocket.
Trojans, such as Heartbleed, lurk out there waiting to steal your computer-based passwords and private information like bank account information. The reality of using the Internet: It's dangerous out there.
Newer viruses and Trojans attack even Apple OS and IOS-based equipment, so taking precautions on every platform is important. Once thought invincible, Chromebooks might even be compromised by Chrome add-ons.
One more warning: We are still living in the era when dangerous email attachments can compromise your computer's health. Trojans lurk in email attachments ready to infect your computer and cost you money. Many new viruses such as CryptoLocker will take your computer hostage and demand that you pay a ransom within a period of time or they permanently lock up your important files. These Trojans are known as ransomware.
RULE OF THUMB: Pay careful attention to the emails you receive, subscribe to a spam filter, and never, never open attachments from suspicious unknown sources. CryptoLocker comes in attachments labeled from UPS, FedEx and DHL, with email messages that say you missed an important package. The legitimate companies will never use email to notify you of a missed package. Don't open the attachment.

The rule of the Internet: Use common sense, arm yourselves and take care out there. Proceed at your own risk, and use adequate protection.
[By JIM YOUNGQUIST]
Other articles of interest: