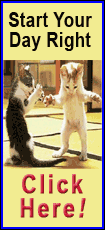 With some $1.5 billion worth of Impressionist, modern and contemporary art hitting the block at Sotheby's and Christie's over the next two weeks, the stakes are high for the two arch rivals as they strive to tap a market characterized by insatiable demand and deep pockets.

"The auctions are getting bigger and prices are getting bigger. But it makes sense, what they're growing to," said Alex Rotter, Sotheby's co-head of worldwide contemporary art, adding "It's a market driven by quality."

While few expect any individual work to top the $142 million fetched by a Francis Bacon triptych in November, both houses are featuring works by the British painter as consignors seek to capitalize on soaring prices for blue chip artists' best work.

Other expected highlights include works by Andy Warhol and Jeff Koons, who set a record for work by a living artist in last autumn, as well as masterpieces by Pablo Picasso and Claude Monet.

Sales of contemporary art alone, which has seen prices soar in the past decade, are expected to total nearly $1 billion.

In the most recent test of the market, the February sales in London met or exceeded expectations and set records.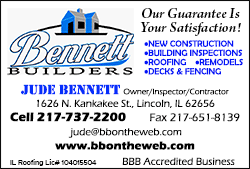 Officials have said a growing class of the super-rich in emerging economies, especially China, Russia and the Middle East, have helped drive the market in recent years. But they now note that, at least at its top echelons, art has gone global.

"The interest is coming from everywhere," said Sara Friedlander, head of contemporary evening sale at Christie's, where a $691 million night in New York in November became the biggest auction ever.

"We can count on the entire world to show up," she said.

Rotter concurred, saying "The market is not really driven by one segment anymore. We used to point to the Chinese or the Russians, or the hedge fund or new-oil guys in the Middle East.

"But now we've come to the point where all of these groups or professions have come together and are very, very active."

The official also said that prices commanded by masterpieces of late had encouraged some collectors to sell. At the same time, the growing pool of collectors is keeping demand strong.

"People are clearly comfortable with the fact that it's a strong market and are taking advantage of that opportunity," said Brooke Lampley, Christie's head of Impressionist and modern art. "We had plenty of material to choose from, and were able to be selective," she added.

Friedlander said the inherent nature of art, with its fixed supply, was helping drive prices for top-tier works.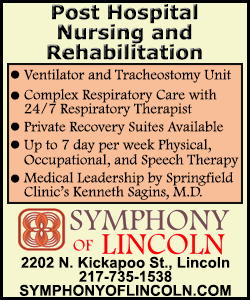 "This is a major moment of masterpiece buying. There will be less and less of an opportunity for top collectors to put their money into masterworks, as they become less available."
TOP LOTS

The global art market totaled $65.9 billion last year, an increase of 8 percent and the highest level since 2007, according to a report by the European Fine Art Foundation.

Officials from both houses said they strove to offer top quality works fresh to the market for their big evening sales.

"You don't have to have the greatest Bacon or the greatest Warhol," said Rotter, referring to top-tier artists. The idea rather is to offer any artist's best work.

Rival Christie's landed the highest-priced work this season, another Bacon triptych, "Three Studies for a Portrait of John Edwards" estimated at about $75 million. An untitled Mark Rothko painting and Warhol's "Race Riot" should each fetch about $50 million.
Christie's also scored several major collections this season, led by that of Seagram founder Edgar Bronfman and of the so-called "reluctant heiress" Huguette Clark, which includes one of Monet's seminal water lilies, described by Christie's Lampley as the ultimate trophy piece and "the Holy Grail for collectors."

Another collection features Picasso's "Portrait de Femme (Dora Maar)," depicting his mistress. Both works are estimated to sell for $25 million to $35 million.

Sotheby's top lots include Koons' "Popeye" sculpture that has never been seen in public and is expected to fetch about $25 million. A group of six Warhol self-portraits from 1986, among the last works created by the pop artist which were bought 28 years ago for $57,500, is estimated at $25 million to $35 million.

The New York-based auction house's Impressionist and modern sale features Henri Matisse's "La Séance du matin" ($20 million-$30 million) and Picasso's "Tête de Marie-Thérèse," estimated at $15 million-$20 million.


The sales kick off on Tuesday at Christie's and on Wednesday at Sotheby's.

(Reporting by Chris Michaud; Editing by Piya Sinha-Roy and Marguerita Choy)

[© 2014 Thomson Reuters. All rights reserved.]
Copyright 2014 Reuters. All rights reserved. This material may not be published, broadcast, rewritten or redistributed.