Service: Graveside services were held May 1, at the Hills Baptist Cemetery near rural Kempton IN,
Obituary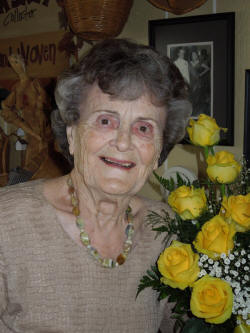 Bernetta B. Brackins
On April 27, 2014, at age 92, Bernetta "Bea" Brackins, former owner of "B" Beauty Salon in Lincoln, passed away at the home of her son and daughter-in-law, Lee and Jeanne Brackins, in Tipton IN. Born near Kempton IN on farm land still in the family since 1838, she will be laid to rest only miles away.
A time efficiency expert in Indianapolis during WWII, she worked at the Garment Factory in Lincoln before training and operating "B" Beauty Salon on Kickapoo Street for many years. A talented and creative seamstress by nature, she spent a lifetime designing and sewing for herself and many others, from wedding dresses to tailored suits, upholstery to theater costumes, dance recital tutus to prom dresses. Bea volunteered for several museums and service organizations, and was a proud member of the Tipton County IN Lions Club and the Zonta Club of Lincoln, a chapter of the international service organization of executives in business and professions working together to advance the status of women through service and advocacy.
She was preceded in death by her parents Gifford and Helen Griffith, brother William Andrew Griffith, sisters Betty Jane Boyd and Patricia Ann Higgins, and husbands Claude Brackins and Von M. Hawkins.
She is survived by a large and loving family: children Harold Lee (Emily Jean) Brackins, Claudia Beth Bismark (Wade Wilson), Ceretha Anne Brackins, Richard Brackins, Douglas Brackins, and Patsy Simonson; and grandchildren John (Janet) Brackins, Kathy (Jeff) Syferd, and Sara (Jason) O'Neill in IN, Vicky (Tim) McGuire in OH, Donna (Tom) Hennessey, Tana Brackins, and Kenneth Brackins in FL, and Blake Brackins in TN.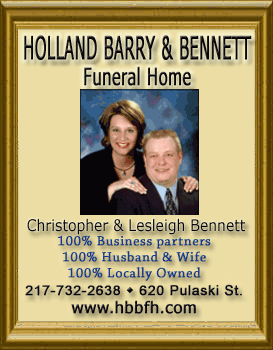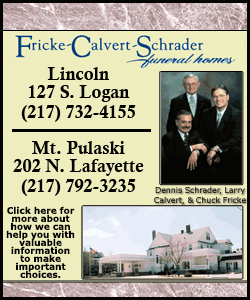 Bea always loved most her home on Lincoln's tree-lined Tenth Street and always returned to Lincoln for her daughters' LCHS reunions. After retiring from Lincoln and making homes and many friends in Erwin TN, Riverview FL and Baltimore MD, Bea returned to Tipton IN to spend her final years near great-grandchildren Derek, Amelia and Owen Brackins, Ashley and Kaitlyn Syferd and Truman and Violet O'Neill and generations of nieces and nephews.
A graveside service was held on May 1, 2014 at the Hills Baptist Cemetery near rural Kempton IN, with her Kempton Methodist Episcopal Church pastor officiating. Donations in her memory are suggested for the Zonta Club Scholarship Fund.
[Submitted by the former Beth Brackins, daughter]