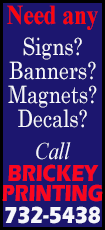 Whichever way you look at it, the Blackhawks are cruising in the Western Conference semifinal series.

Chicago once again trounced Minnesota on Sunday, earning a 4-1 win in Game 2 at the United Center.

The Blackhawks hold a 2-0 lead in the best-of-seven set after outscoring the Wild by a combined 9-3. Even with a decided advantage, Chicago coach Joel Quenneville won't let his team get overconfident.

"There are no easy games, there are no easy series," Quenneville said. "Never get ahead of yourselves, particularly in the playoffs."

And even though the Wild are struggling badly, they aren't giving up.

"We have to put that in our heads that we can still come back," Wild forward Charlie Coyle said. "We've (rallied back) before. We're going to put these games behind us. It's not going to do any good to worry about it now. Just think ahead, and we have to win that next one."

The series shifts to Minnesota for Game 3 on Tuesday and 4 on Friday. If necessary, Game 5 would be in Chicago next Sunday.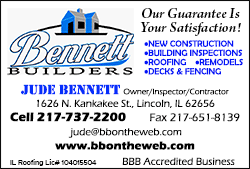 The Wild are 3-0 at home (all against the Colorado Avalanche in the first round) thus far in the playoffs, the first time they won more than one home game in any playoff series in team history.

"We're going to have a challenge, a real challenge playing on the road these next couple of games," Chicago center and team captain Jonathan Toews said. "It's going to have to be the best game that we've had all series for sure."

While the Wild are down, they are far from being out. This is the same team that rallied to beat the Central Division champion Avalanche in overtime in Game 7 to advance to the second round.

"(Minnesota is) going to be excited to be going home," Quenneville said. "The crowd is going to be loud, as loud as any building in the league, so they're going to have a lot of enthusiasm playing in front of their home crowd. We want to make sure we go in there, try to get a reasonable start and put ourselves in the game."

The Blackhawks are 6-2 in the playoffs, but they won each of their past six. Minnesota is 4-5 in the postseason.

"We didn't have the legs tonight, and that was a big factor," Minnesota coach Mike Yeo said. "You could see it in our puck support. You could see it when we'd get a puck and we weren't taking two to three strides before we made a play.

"The fact that we got a little extra time before Game 3, hopefully that'll give us a chance to put some extra gas in the tank."

Left winger Brandon Saad scored two goals, while Toews and left winger Bryan Bickell added one apiece to pace the Blackhawks.

[to top of second column]
"I think we'll just continue the way we have," Toews said.

Chicago right winger Marian Hossa set up the game's opening goal off a breakaway. His shot bounced off the right side pipe of the net. Toews pounced on the puck and slapped a backhand and off-balance shot into the net at 11:02 of the first period. It was Toews' fourth goal of the playoffs.
The Blackhawks went up 2-0 at 19:04 of the second period when Saad scored his first goal of the playoffs.

Minnesota finally got on the board two minutes into the third period when center Cody McCormick scored his first of the playoffs on a feed from defenseman Clayton Stoner in front of Chicago's net.

That was all Minnesota would manage in the contest, while Chicago added two more goals to seal the victory.

Bickell scored his fifth goal of the playoffs at 17:15, leaving him tied with one of his teammates, right winger Patrick Kane, for the most goals in this year's postseason.

Saad added an empty-net score at 18:37 for the defending Stanley Cup champions.

Chicago goaltender Corey Crawford wound up with 18 saves. Wild goalie Ilya Bryzgalov also stopped 18 shots.

NOTES: Chicago C Andrew Shaw, who left after being injured in the first period of Game 1, sat out Sunday's game. D Sheldon Brookbank was also a scratch. ... Wild G Darcy Kuemper is still sidelined with an upper-body injury. Media reports indicate he has a concussion. ... The attendance was 22,018. ... Minnesota is 2-6 in Game 2 of all playoff series in team history. The Wild's last Game 2 win came in the first round of the 2008 playoffs vs. the Colorado Avalanche. ... Wild LW Zach Parise came into Sunday's game leading the NHL with 11 points (three goals, eight assists) in this season's playoffs, but he didn't add to his totals. Parise is tied for the team lead in goals with C Kyle Brodziak. ... Blackhawks rookie backup G Antti Raanta, who was 13-5-4 in the regular season, has not played since April 4.
[© 2014 Thomson Reuters. All rights reserved.]
Copyright 2014 Reuters. All rights reserved. This material may not be published, broadcast, rewritten or redistributed.