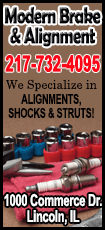 Gay received a one-year suspension on Friday after testing positive for a banned anabolic steroid in 2013. All his results from July 2012 onwards have been annulled and he has already returned his relay silver medal to the U.S. Olympic Committee.

Still to be determined is whether his team mates - Trell Kimmons, Justin Gatlin and Ryan Bailey - will also lose the Olympic silver medals they won in London in 2012.

"Although our rules say clearly 'team forfeits medals', the IOC has control of the medals for the Olympics," Nick Davies, deputy secretary general for the International Association of Athletics Federations (IAAF), said by email.

Athletics competitors must follow rules of the IAAF in the Olympics but the IOC has the final say on matters including medals.

Gay was banned by the U.S. Anti-Doping Agency (USADA) subject to appeal by the IAAF or the World Anti-Doping Agency.

Davies said the IAAF would reserve comment on Gay's suspension until its doping review board had a chance to see the judgement from USADA and either accepted or rejected the reduced sanction.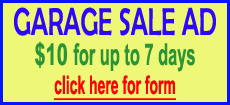 Gay, the joint second fastest man of all-time, could have been suspended for two years for his first doping offence but received a shorter ban because of his substantial assistance in the investigation of his case, USADA said.

"There's a lot for me to tell, my side," Gay, 31, said on Saturday in an interview with his hometown newspaper, the Herald-Leader of Lexington, Kentucky.

"But under the rules of USADA, they didn't want me to speak on the case. But they definitely understand what happened, and USADA understands that it was a mistake. That's why they're allowing me to run this year."

The American 100 meters record holder is eligible to race again beginning June 23 and, Reuters has learned, is making plans to return to competition in July.

The IOC welcomed the decision to suspend Gay.

"We will take all necessary steps with regard to the Olympic Games in line with our zero tolerance policy, and our full commitment to the protection of the clean athletes," it said in a statement.

The IOC is expected to wait for the IAAF to make a decision on disqualifying the U.S. team before taking action on the medals.

Should the Americans lose their medals, third place Trinidad and Tobago and fourth-place finisher France could move up in the London results.

[to top of second column]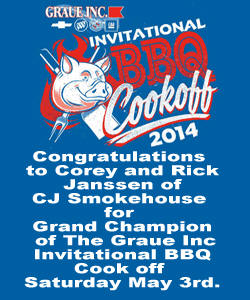 VARYING DECISIONS

The IOC has varied in the past on stripping medals from relay squads.

All members of the U.S. men's 4x400 meters relay at the 2000 Olympics lost their medals after doping cases involving Antonio Pettigrew and Jerome Young.

But the Olympic committee allowed U.S. runners in the 2004 Olympic women's 4x400 meters relay final to keep their gold medals even though squad member Crystal Cox, who competed only in the preliminary round, was stripped of hers after admitting in 2010 she had used anabolic steroids.

The IOC had also stripped the U.S. women's 4x100 and 4x400 relays of their medals at the Sydney Games after Marion Jones' doping admission but the Court of Arbitration for Sport reinstated medals for all but Jones after an appeal.

The IAAF rule in place in 2012, however, stated clearly that all relay members would lose their medals if there was a doping violation.

USA Track & Field will not decide whether the U.S. team's performance of 37.04 seconds in London will be considered a national record until the IAAF and IOC have determined the status of the medals and results, spokeswoman Jill Geer said.

(Reporting by Gene Cherry in Raleigh, North Carolina and Karolos Grohmann in Berlin, editing by Nick Mulvenney)
[© 2014 Thomson Reuters. All rights reserved.]
Copyright 2014 Reuters. All rights reserved. This material may not be published, broadcast, rewritten or redistributed.