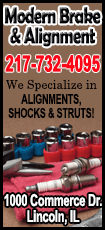 Clutch free throws down the stretch and four starters with 20 or more points lifted the Clippers to a 126-121 victory in Game 7 of the Western Conference quarterfinals before a sellout crowd of 19,543 at the Staples Center.

"Because of the week, I'm going to remember this game for a long time," Los Angeles coach Doc Rivers said.

Racist comments about African-Americans by Clippers owner Donald Sterling last weekend threw the franchise into disarray and resulted in Sterling being banned for life by NBA commissioner Adam Silver.

Sterling's statements hung over the club like a dark cloud but lifted -- at least temporarily -- as the Clippers claimed a big win in an intense affair.

With the series on the line, the third-seeded Clippers prevailed with clutch free throws and baskets down the stretch to advance to the second round for only third time since the club moved to Los Angeles. They will face the second-seeded Thunder in Oklahoma City in Game 1 of the Western Conference semifinals on Monday.


"I'm just happy we pulled it out," said Paul, who had 22 points, 14 assists, four steals and only two turnovers in 42 minutes. "It's going to sound crazy, but it was all about tonight. Everythig else was in the past. We didn't want to dwell on that stuff, and not to diminish how serious everything's been in the past week or so, it was all about basketball tonight."

Forward Blake Griffin led the Clippers with 24 points. Guard Jamal Crawford had 22 points and guard J.J. Redick added 20. Center DeAndre Jordan had 15 points and 18 rebounds.

Redick's two free throws with 12.1 seconds remaining were the difference.

"They made the necessary plays in the last two minutes of Game 7," said Golden State forward Draymond Green, who finished with 24 points, hitting 5 of 8 3-point shots and grabbing seven rebounds. "We gave ourselves a chance to win in the last two minutes. They made a couple of plays to pull away (and) we didn't."

Guard Stephen Curry had 33 points and nine assists for the Warriors.

"Looking at the matchup, we thought we had a shot in the series," said Curry, who connected on 7 of 17 shots from the field, including 3 of 7 from behind the arc, and all 16 of his free throws. "It's hard to say it's a failure of the season, but we fought and left it all on the floor."

Forward Andre Iguodala's 3-pointer gave the Warriors a 107-106 lead with 4:27 left in the game, but Paul found Jordan for an alley-oop dunk to give Los Angeles a one-point advantage with 3:39 left.

Two free throws by Curry gave Golden State the lead again with 2:22 remaining before Griffin scored inside and drove home a Redick pass for a dunk for 112-109 lead with 1:54 left.

[to top of second column]
Jordan jammed a Paul miss with 1:15 left to give Los Angeles a five-point advantage before two free throws by Curry pulled Golden State to within 114-111.

Griffin scored inside on a circus move, pushing the lead to five again with 56 seconds remaining. Green hit one of two free throws to slice the margin to 116-112 with 46.4 seconds left.
Redick's jumper made it 118-112, but Paul was called for a foul on a 3-point attempt by Curry. He hit all three free throws to cut the lead to three before Griffin found Jordan for a jam with 22:3 seconds remaining.

Green's trey with 13 seconds left got the Warriors to within 120-118.

The Warriors came out blazing, shooting 72.2 percent from the field in the first quarter and 58.5 percent in the first half to take a 64-56 lead at the break. They also hit 9 of 13 (69.2 percent) from behind the arc compared with 3 of 11 (27.3 percent) for Los Angeles, which converted 51.3 percent (20 of 39) of its attempts from the floor.

Overall, Golden State converted 14 of 25 3-pointers (56 percent) and 49.4 percent (39 of 79) overall. The Clippers hit only 33.3 percent (8 of 24) of their treys and 55.4 percent (46 of 83) overall.

NOTES: Mark Jackson quickly dismissed speculation that he felt pressure that Game 7 might be his last as coach of the Warriors. "I take every day like if could be my last day doing everything, so it's pressure every single day," Jackson said. ... This was the first time the Clippers hosted a Game 7. They had played in three overall, winning at Memphis in 2012 and losing at Phoenix in 2006. The franchise lost to the Washington Bullets in 1975 when it was the Buffalo Braves. ... Golden State has not captured a Game 7 since May 14, 1975, when it defeated the Chicago Bulls in the Western Conference Finals en route to the NBA title by beating the Bullets.
[© 2014 Thomson Reuters. All rights reserved.]
Copyright 2014 Reuters. All rights reserved. This material may not be published, broadcast, rewritten or redistributed.