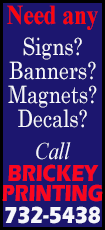 Thus, after the St. Louis Cardinals star let a pitch in the dirt from reliever Carlos Martinez get past him with two outs in the seventh inning Sunday, allowing the Chicago Cubs to score the tying run, all he wanted was a chance at redemption.

He got his opportunity with the score still 3-3 in the top of the ninth. Molina, who was moved up to the No. 2 spot in the lineup to try to jump-start the Cardinals' offense, came to the plate with the bases loaded and two outs.

Cubs reliever Hector Rondon got ahead in the count 1-2, but Molina hit a two-seam fastball up the middle, just past diving shortstop Starlin Castro, driving in Randal Grichuk and Mark Ellis to break the tie. The Cubs scored a run in the bottom of the ninth, but St. Louis closer Trevor Rosenthal worked around trouble to secure the Cardinals' 5-4 win.

Molina said he got a little lucky against Rondon (0-1) because the Cubs' defense was playing him as a pull hitter, which created more space up the middle.

"I'm so grateful," Molina said of his go-ahead hit. "When you mess up earlier in the game, you want to be there for your team at the end. I hoped I would come through. It's a good feeling now."

The win was only the second in six games for the Cardinals (16-16).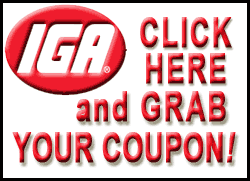 Molina couldn't explain how Martinez's curveball eluded him to tie the game. He thought he was in the right position and was ready to block the pitch. Cardinals manager Mike Matheny said Molina is "a man, not a machine" and that he can't be perfect behind the plate.

"(Molina) does a good job of not wearing his emotions and (showing) how frustrating that is for him," Matheny said. "It's hard to count the number of balls he keeps in front of him, the number of runs he saves. It's something we don't take for granted."

Rosenthal earned his eighth save in as many chances despite giving up a run and letting the potential tying run reach base. Cubs center fielder Emilio Bonifacio drew a walk with two outs and advanced to second on defensive indifference. Third baseman Luis Valbuena followed with an RBI double to cut St. Louis' lead to 5-4. However, first baseman Anthony Rizzo grounded out to end the game.

Kevin Siegrist (1-1) got the win after striking out the side in the eighth.

Rondon issued a one-out walk to Grichuk and gave up a single to Ellis to set up a prime opportunity for St. Louis. Rondon struck out center fielder Peter Bourjos, but he walked third baseman Matt Carpenter on four pitches to load the bases, bringing up Molina.

Cubs starting pitcher Jason Hammel surrendered three runs on seven hits with five strikeouts and two costly walks. Both walks, which came with two outs in the second and third innings, led to runs that helped the Cardinals take a 3-0 lead.

"Those hurt me pretty good," Hammel said of the walks. "You just can't do that. Two-out walks, two quick outs, put a guy on base and bad things happen. Just trying to find the command tonight. It really wasn't there. It was a grind."

St. Louis starter Lance Lynn held the Cubs to two runs on three hits in his six innings. He struck out five but walked four.

The Cubs (11-18) tied the game at 3 on Martinez's wild pitch with two outs in the seventh inning. Valbuena hit a two-out triple, and Martinez intentionally walked Rizzo to bring up Castro. Martinez threw a curveball that Molina couldn't corral, allowing Valbuena to score easily to tie the game. Martinez struck out Castro to strand the go-ahead run at second.

[to top of second column]
Amid 40-degree temperatures at Wrigley Field, command issues plagued both starting pitchers, especially Hammel.

Cardinals shortstop Jhonny Peralta walked and advanced on a wild pitch with two outs in the second, and he scored on Grichuk's triple to put St. Louis on top. Ellis, the Cardinals' second baseman, followed with an RBI double.
In the third, St. Louis extended its lead. Left fielder Matt Holliday walked with two outs. First baseman Matt Adams drove home Holliday with a double, but Hammel limited the damage by striking out right fielder Allen Craig to end the inning.

Hammel helped himself in the fourth inning against Lynn. With one out, left fielder Ryan Kalish reached on a single, catcher John Baker walked, and both advanced on second baseman Darwin Barney's groundout. Hammel connected on a fastball for a two-run single to right field, cutting the Cardinals' lead to 3-2.

It was Hammel's first RBIs since 2011, when he drove in four that season as a member of the Colorado Rockies.

"The hit was nice," Hammel said. "I was just trying to get the foot down early and be on time. I was still late, but it found a hole. (Lynn) provided most of the distance with his velocity."

Lynn found trouble in the third when his command suddenly became a problem. He retired Barney on a fly ball to start the inning, then walked Hammel, Bonifacio and Valbuena to load the bases. Valbuena came back from an 0-2 count to draw the walk, and it set up a bases-loaded opportunity for hot-hitting Rizzo.

Lynn got Rizzo to fly out to shallow center field, and Castro swung at the first pitch he saw, flying out to right field to end the inning.

"We had him on the ropes, but we weren't able to do anything," Cubs manager Rick Renteria said. "Guys kept grinding it out, we just fell a little bit short."

NOTES: Cardinals RHP Jason Motte (Tommy John surgery) threw a scoreless inning Sunday for Double-A Springfield. He threw 13 pitches and struck out all three batters he faced. ... St. Louis LHP Jaime Garcia (left shoulder) exited early from his rehab start Sunday at Springfield. While batting, Garcia was hit by a pitch on his left elbow, and he taken to a nearby hospital for precautionary X-rays. In his two innings, Garcia allowed two runs on three hits, including a home run. He walked one batter and struck out two. ... The teams wore throwback jerseys designated after the 1929 models. That year, the Cubs reached the World Series.
[© 2014 Thomson Reuters. All rights reserved.]
Copyright 2014 Reuters. All rights reserved. This material may not be published, broadcast, rewritten or redistributed.