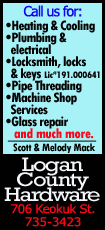 The catcher collected three hits and drove in three runs, and right-hander Phil Hughes made a quality start to lead the Twins to a 5-2 win over the Baltimore Orioles on Sunday at Target Field.

Suzuki, signed from the Oakland Athletics as a free agent in December, has been an early-season surprise. He owns a .325 average for Minnesota, which overcame the loss of first baseman Joe Mauer early in Sunday's game to take the last two contests in the three-game series. Mauer is day-to-day due to lower back muscle spasms.

"If you remember Kurt Suzuki when he was with Oakland his first time through, he was one of the better hitters in the league and definitely one of the more clutch hitters in the league," Twins manager Ron Gardenhire said. "He was solid. He was an RBI guy. All I know is when he came up against us with RBIs out there, he got it done. We've always believed in him."

Suzuki's two-run double in the bottom of the seventh inning provided the Twins with a bit of insurance. With Minnesota leading 3-2, the Orioles intentionally walked Jason Kubel to put runners on the corners for Suzuki, who drove a 1-0 fastball off the base of the wall in left field. First baseman Chris Colabello and Kubel came around to score, putting the Twins up 5-2.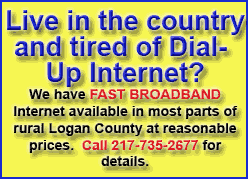 "Go in and make them pay," Suzuki said. "That's the mindset you always get when people walk the guy in front of you to face you. They think that they can get you out. You just try to go out there and make them pay."

Suzuki drew a bases-loaded walk in the fifth for his first RBI of the day.

Designated hitter Trevor Plouffe got things going for Minnesota in the third, driving a two-out double down the third base line, scoring two. Suzuki's walk made it 3-0 before Orioles left fielder Nelson Cruz crushed a two-run homer into the third deck in left field -- his second such home run of the series -- in the sixth to make it a one-run game.

Baltimore loaded the bases with two singles and a walk in the seventh, but Twins lefty Caleb Thielbar forced right fielder Nick Markakis to bounce back to the mound to end the inning.

Hughes (3-1) turned in his third consecutive quality start, going 6 1/3 innings and allowing two runs on six hits with three strikeouts.

"I said in the offseason when they signed him I thought it was a really good signing," Orioles manager Buck Showalter said. "He's good young pitcher. You look at his minor league numbers ... it's there."

[to top of second column]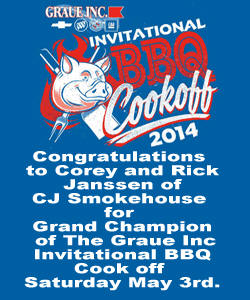 Hughes didn't walk a batter, and Twins starters walked only one all weekend in 22 1/3 innings. At one point between the first and the fifth innings, Hughes retired 14 batters in a row. He was lifted in the seventh after allowing back-to-back singles. Righty Anthony Swarzak got an out but also walked a batter before Thielbar got the final out of the inning.
"I certainly feel like I'm throwing the ball a lot better than I was at the beginning of the year," Hughes said. "For the most part, I was able to make some pretty good pitches. Didn't really have my cutter, didn't throw a ton of curveballs, just relied on my fastball, got some popups up in the zone."

Righty Casey Fein worked a shutout eighth setting up closer Glen Perkins, who worked around an error and a single in the ninth for his seventh save of the season.

Orioles starter Miguel Gonzalez worked 4 1/3 innings, allowing three hits in the two-run third inning and walking four guys in the fifth before getting the hook. He allowed three runs on six hits and four walks. Gonzalez (1-3) struck out seven.

"I don't even know what happened," Gonzalez said. "It's crazy to be in that position, throwing a lot of balls and walking guys. That's not my game. I don't think that's ever happened in my career."

NOTES: Orioles RF Nick Markakis led off the game with a single, extending his hitting streak to 12 games. ... Twins C Kurt Suzuki's walk in the fifth inning drove in his 20th RBI of the season. He didn't get his 20th RBI last season until Aug. 4. ... Twins 2B Brian Dozier is the only player in the majors with more than two home runs and more than nine stolen bases this season.
[© 2014 Thomson Reuters. All rights reserved.]
Copyright 2014 Reuters. All rights reserved. This material may not be published, broadcast, rewritten or redistributed.