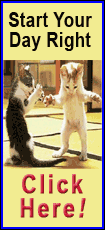 Common practice for a player in that situation is to run on contact.

"I was going on the swing," the San Diego center fielder said after scoring the winning run on first baseman Yonder Alonso's grounder to first, giving the Padres a 4-3, walk-off win. San Diego prevented Arizona from sweeping the three-game series between bottom two teams in the National League West.

The decisive slide across the plate capped an unusual ninth that opened with Maybin being called out at first by first base umpire Bill Welke.

Padres manager Bud Black successfully challenged the call -- his second successful challenge of the day, making him 4-for-4 on the season.

Maybin opened the inning with a slow grounder to Arizona second baseman Aaron Hill, who made a barehanded grab and a perfect throw to first baseman Paul Goldschmidt, leading to Welke's call. However, Black challenged, and a 55-second review showed Maybin beat the throw.

That was only one of three atypical plays in the inning.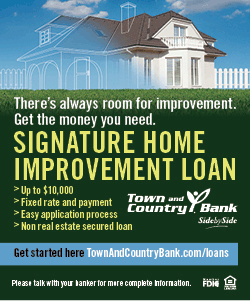 Catcher Rene Rivera followed by driving a fastball from left-handed reliever Oliver Perez (0-1) over the head of right fielder Gerardo Parra. Normally, a player with Maybin's speed would score from first on such a hit. However, on Saturday night, Maybin was doubled off first base while thinking a ball into the left-center gap wasn't going to be caught. It was.

"After what happened Saturday night, I didn't want to make that mistake again," said Maybin, who stopped at third on Rivera's double.

That brought up the left-handed-hitting Alonso to face Perez. Maybin was headed down the line almost as soon as Alonso started swinging at the first pitch.

"Arizona's infield was really in close," Maybin said. "Alonso makes contact. With the third baseman off the bag and a left-hander pitching, I thought I could take a quicker jump and still get back if Alonso missed the ball. But if he had hit a line drive, I was going to get doubled off."

Instead, Alonso topped the ball toward Goldschmidt, who charged, made a barehanded pickup and threw in the same motion. However, Maybin, with his huge jump and speed, slid home well ahead of any play.

"That's the shortest RBI in my life," Alonso said of his 70-foot roller. "I saw Maybin coming out of the corner of my eye when I hit the ball. Even though Goldschmidt made an excellent play, I didn't think he had a chance."

Goldschmidt said, "I was a little surprised how quickly Maybin got down the line. I thought I came in there, barehanded it and threw as hard as I could. I figured he had a pretty good lead. We were infield in."

Perez added, "I thought we made as good a play as we could have."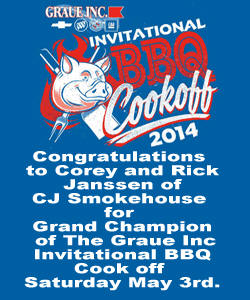 The Padres snapped a four-game losing streak. Arizona saw its three game-winning streak end.

San Diego closer Huston Street (1-0) threw a scoreless ninth inning.

The Padres took their first lead in the series in the third.
Peterson was hit by a Wade Miley pitch, moved to second on a sacrifice bunt by Padres starting pitcher Tyson Ross and scored on left fielder Chris Denorfia's two-out single to right.

Arizona tied the game on one swing by Goldschmidt leading off the fourth. The 412-foot homer to right-center landed in almost the same spot as Miguel Montero's blast on Saturday night.

Goldschmidt's fifth homer of the season also keyed a three-run inning.

With two outs, Cody Ross reached on shortstop Everth Cabrera's fielding error. Ender Inciarte singled, and both runners advanced on a passed ball by Rivera. Reserve Arizona catcher Tuffy Gosewisch, who was 1-for-14 on the season, followed with a two-run single to left.

The Padres countered in the bottom of the fourth on a two-run, two-out hit by their own backup catcher, Rivera.

After Yasmani Grandal grounded into a double play, Maybin and Venable hit back-to-back singles ahead of Rivera's double inside the bag at third.

Both starting pitchers worked seven innings. Miley allowed three runs on six hits and a walk. He struck out four. Ross gave up three runs (one earned) on seven hits and a walk with five strikeouts.

NOTES: Diamondbacks RHP Trevor Cahill was unavailable Saturday and Sunday due to a virus. ... Manager Bud Black said there is a chance that LF Carlos Quentin and 3B Chase Headley would be in the Padres' lineup before the end of the homestand. Headley will join Quentin on a rehab assignment with Class A Lake Elsinore on Monday or Tuesday and is expected to be activated Saturday, the first day he is eligible to come off the 15-day disabled list. ... San Diego's Yasmani Grandal, normally a catcher, made his second start at first base.
[© 2014 Thomson Reuters. All rights reserved.]
Copyright 2014 Reuters. All rights reserved. This material may not be published, broadcast, rewritten or redistributed.