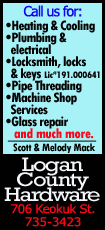 Starting pitcher Roberto Hernandez threw 7 1/3 scoreless innings and a shaky Phillies bullpen did its job, as the home squad pulled out a 1-0 victory to keep pace in a tight National League East.

Shortstop Jimmy Rollins' one-out triple in the bottom of the first was followed up by Chase Utley's single, the 15th RBI of the season for the team's longtime second baseman. That was the only run that would end up crossing the plate, but it was enough to give the Phillies a key series win over a division rival.

"Got some versatile guys at the top of the order, we've got some choices there with (Tony Gwynn, Jr.) and (Ben) Revere and Jimmy and Chase," Phillies manager Ryne Sandberg said. "They've been getting a good job of getting on base, that gives us chances to score and to score early like we did and take the lead, that can set the tone for a game."

Combined with a loss by the Braves earlier in the day, a Nationals win would have lifted the team into first place in a division that was separated by 2.5 games coming into play on Sunday. Instead, the Phillies' victory means that just 1.5 games separate the first-place Braves (17-13) and last-place Phils (15-14), with the Nationals (17-14), Mets (15-14) and Marlins (16-14) all squashed in between.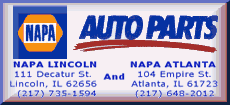 It's the only division in baseball where every team is at or above .500.

"It's been an ebb and flow, the season so far, some really good stretches and some not-so-good stretches," said Nationals manager Matt Williams, who'd had to deal with injuries to stars like Bryce Harper and Ryan Zimmermann already this season. "Considering what's happened to us and where we're at, we're okay. We've got to keep battling, though, certainly a tough home stand and a tough road trip coming up, so we've got to play well."

When Nationals center fielder Denard Span singled to lead off the eighth inning, it was the first hit for either team since a one-out triple by Phillies center fielder Ben Revere in the third. Both the Phillies and the Nationals managed just a walk apiece from the fourth through seventh innings.

Phillies starter Roberto Hernandez (2-1) was lifted with one out in the eighth and Span sitting on second base, but his bullpen would bail him out. Relievers Mike Adams and Antonio Bastardo got an out each to get out of that inning, while Jonathan Papelbon pitched a scoreless ninth inning for his ninth save in 10 opportunities.

[to top of second column]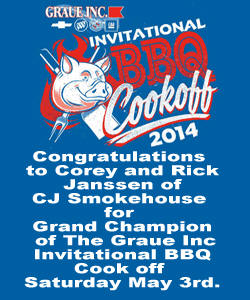 Hernandez, filling in for a sick Cole Hamels, walked two batters in the first inning but then settled down. His sixth career start as a Phillie was his best one yet, as he finished without allowing a run for the first time all year, striking out and walking three apiece to lower his ERA to 4.50.
"No big deal," Hernandez said about finding out the day before that he would be starting. "I was ready for whatever I had to do."

Washington benefited from a strong performance from starter Gio Gonzalez (3-2) as well. The former Phillies prospect also threw 7 1/3 innings, giving up just the one earned run with two walks and seven strikeouts, as his ERA fell to 2.91.

"It was just a good pitcher's duel," Gonzalez said. "It happens, it's baseball, can't do nothing about it. There'll be nights where these guys will give me seven, eight runs. Still proud of them, they still gave me a chance to go out there and continue to pitch."

NOTES: Phillies RHP Roberto Hernandez made the start in place of Cole Hamels, who was scratched the night before with the flu. Hamels will start in Hernandez's slot on Tuesday against the Toronto Blue Jays. ... Phillies 2B Chase Utley extended his streak of reaching base to a season-high 12 games in a row with his first-inning single. He also reached base the first 11 games of the season. ... Phillies CF Ben Revere and SS Jimmy Rollins each tripled, the first time this season the team has had multiple three-base hits in the same game. The last time it occurred was Sep. 16, 2013, when Cliff Lee and Roger Bernadina each tripled. ... Nationals 2B Anthony Rendon entered the game with the third-best average in the NL against left-handers (.481) before striking out looking against Phillies LHP Antonio Bastardo to end the eighth.
[© 2014 Thomson Reuters. All rights reserved.]
Copyright 2014 Reuters. All rights reserved. This material may not be published, broadcast, rewritten or redistributed.