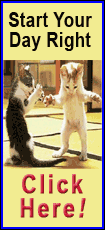 Electric aggregation began for the city in 2012 when Pruitt won a similar contract and worked with the city, county, and many of the out-lying communities in Logan County to purchase electricity through Integrys, an electricity supplier.

At that time the participants involved were Lincoln, Mount Pulaski, Emden, Atlanta, Elkhart, New Holland and unincorporated areas of Logan County. The group took bids from various suppliers. Integrys won that bid, and the group signed a two-year contract at $0.03965/kWh.

The current contract is set to expire after the September billing cycle. If the city wants to continue on negotiating the electric rate for its residents, the process needs to begin in May.

On Tuesday evening there were two firms who presented information to the council. In addition to ICCAN, Don Frontone of The Stone River Group gave a presentation.

The Stone River Group

Frontone was the first to speak. He offered aldermen a folder with a variety of information inside including a synopsis of his firm, a list of electric suppliers he has worked with, including Integrys, a list of towns he currently serves and letters of recommendation from the city of Petersburg, the Village of Mount Zion; and MidAmerican Energy, an electric supplier.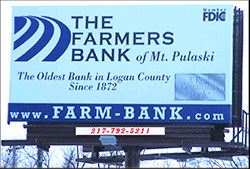 Frontone said that for this coming contract period there were going to be some significant rate changes primarily due to the polar vortex experienced this year, and also due to coal powered generation plants that are being shut down by government regulation.

He summarized that wind energy is costing about $0.11/kWh, mandates are moving along to require greater percentages of the aggregated electricity come from renewable sources; couple that with coal plants shutting down, the end result is that electricity is going to continue to go up.

Frontone said the city should look at as many electric providers as possible to get the best price possible. He also noted that he works with Integrys, who is the current electricity provider for the city. Recently he had worked with that company for the city of Bloomington, and Integrys had provided the best price.

Frontone said that Ameren Illinois will soon be contracting their own supply for the next year. He told the council one thing worth considering is after Ameren would announce their price, should the city go back to the utility and not do an aggregation this time.

Frontone emphasized that he was local, with his wife also employed in the community and his children involved in the local schools. He said that he would charge a fee similar to his competitor, but because he was only a block away on Kickapoo Street. The savings he would bring to the city would be "no travel expense" as a consultant.

Frontone was asked if he would, like ICCAN, look to put Lincoln with a group of other communities. Frontone didn't actually answer the question, but instead said he had just done Athens by itself and got them a similar rate to a larger group he had done last year.

Illinois Community Choice Aggregation Network

Pruitt and Steve Smith then came to the speaker's table to address the council. Smith spoke first saying he had assisted with the city's first aggregation as it came to the city through the Lincoln and Logan County Development Partnership, which he had been a part of.

Smith said that based on Pruitt's knowledge, experience and how he conducted the last search for an electric supplier, he would still recommend the city go with ICCAN and Pruitt.

Pruitt also had a handout reviewing the process of the last aggregation and some information about the performance of the contract.

Pruitt said the city's contract will expire after the September meter readings, so if the city wants to renew or seek a new contract, they should have it accomplished by then.


Pruitt explained an important part of understanding the savings of aggregation, the Ameren "purchased electricity adjustment."

He said, "Every month Ameren issues a credit or additional charge to every retail customer. This is called a PEA or Purchased Electricity Adjustment. That is the charge or credit that Ameren passes through to 'true up' their costs. Ameren cannot make a profit on what they sell. They are entitled to only collect their actual cost.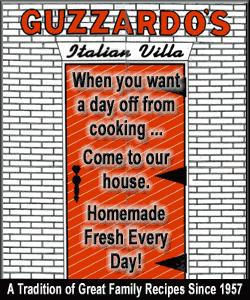 "They (Ameren) set their price in June for the next 12 months," Pruitt said. "During the year they may be short on energy and may have to buy some in the spot market, which would drive their cost up. If their costs go up, they are entitled to charge a PEA. On a contra case, if they have too much electricity and they sell that electricity back to the market, that earns revenue for them. They are not entitled to keep that revenue. They have to credit it back to their customers."
The bottom line of this explanation was that there was a period of time when Ameren last year sold a great deal of their electricity and thus generated credits. Ameren had said they had to sell because there was an increase in aggregation programs and a decrease in demand for their product. The end result is that in the aggregation process, there was a period of time when the city was saving a great deal of money for its constituents, but there was also a time when they were not.

Pruitt said he was giving the city this information, not to discourage them, but to make them aware of how this all works. He wants the city to have a realistic expectation of savings going forward. He said the city needs to weigh the question is it worth it; "Is the city gaining value?"

Pruitt also noted the issue was not unique to Lincoln and Logan County, every municipality in the state is going to need to ask the same question.

Pruitt also confirmed that rates are volatile, and are going to continue to rise. He noted the city had achieved a rate of $0.3965/kWh two years ago. Recent agreements with other cities in the region, he said, had resulted in contracted prices of $0.043 to $0.046/kWh.

Pruitt walked through the options for the city for the coming years. They could renew a contract with Integrys with a new price, they could go out for bid with a variety of approved suppliers, or they could go back to Ameren.

He said they could also switch from an "opt out" program to an opt in.

The city currently uses the opt out method which means all Lincoln electric customers are switched to the supplier of choice, but they have the option to say they want to stay with Ameren.

In the 'opt in,' the city would select safe suppliers, who are reputable and have reasonable pricing. Customers would be switched back to Ameren, but would be given the option to opt in with the safe suppliers.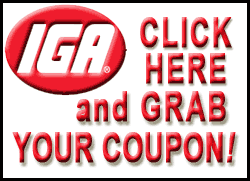 Discussion

During discussion Melody Anderson said she felt the city would be foolish not to go out for bid from a variety of approved companies.

Pruitt was asked if he would once again try to put the city in a group, and if so would it be a local group. Pruitt said that he has already spoken to a number of the local communities as well as the county about their contracts and felt pretty confident that the group could remain intact. He said specifically he has met with New Holland, Mount Pulaski, Atlanta, and the county and all had positive reactions. He said he would also be meeting with Emden in the next week.

In the end, Snyder commented that ICCAN had been good to work with -- there had been a very clear process and Pruitt had been very helpful through the whole process. He said he would recommend that the city stay with ICCAN.

Tom O'Donohue also commented that he liked the idea that the city could once again be put in a group made up of local communities. Anderson and Kathy Horn agreed that they were comfortable with staying with ICCAN as their consultant.

Snyder then asked if a motion to hire ICCAN could go on the Monday agenda, and all agreed that it could. If the Monday night vote results in hiring ICCAN, the process of seeking a new electric provider will start no later than mid-May. Pruitt will assist in seeking bids for electricity and helping the city choose the right provider.

For Lincoln customers, the process will be much the same as the last time. The city will notify them of its choice of provider. Customers will be switched to that provider automatically, but will also be given the opportunity to opt out and stay with Ameren if they wish.
[By NILA SMITH]