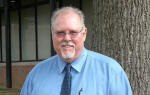 Abortion deaths exceed deaths in all US wars and a decade of murders
By Jim Killebrew
Send a link to a friend Share
[May 06, 2014] In a previous article information was presented about abortion and its effect on our population. It was concluded that since 1973 when abortion was legalized, the numbers of children who have been killed equal the number of the entire population of the seventy-four (74) largest cities in the United States. If there had been a steady flow of that many people being killed in each of those cities would anyone have thought to do something about it? Other statistics are informative by comparison. Going beyond statistics, however, the information about abortion is staggering, disgraceful and tragic to say the least.
Just to put things in perspective, statistics from the Center for Disease Control (CDC) reported that during the decade between the years 2000 and 2010 there were 165,068 murders committed in the United States.

Murder Victims Age Number Murder Victims
0 – 17 14,306
18 – 39 99,853
40 – 64 38,603
Over 65 7,017
Unknown Age 5,289
Total 165,068

During the same decade there were 9,122,134 babies killed through abortion.

Year Abortions
2000 857,475
2001 853,485
2002 854,122
2003 848,163
2004 839,226
2005 820,151
2006 846,181
2007 827,609
2008 825,564
2009 784,507
2010 765,651
Totals 9,122,134

The number of murders during that decade represented 2% of the number of babies killed through abortion during that same decade. Therefore, 2% of the murders during that decade were subject to prosecution through the American court system; 98% of the killings were completely legal through the American jurisprudence system.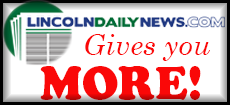 The politicians are attempting to take the guns away from the US citizen because of all the murders. Why don't they try to take away the abortionist's tools of trade since 98% more people die than with other means?

Finally, here is some food for thought.

Did you know that from 1775 to the present day there have been 1,306,072 deaths of Americans as a result of wars fought by Americans?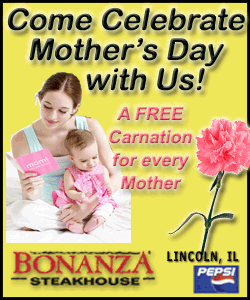 Did you know that from 1973 to the present day there have been 56,777,000 deaths of American babies as a result of the legalization of abortion?
This means that all the deaths through wars fought by Americans over the last 229 years is only about 2.33 percent of the total of American babies killed through abortion over the last 41 years since 1973.

Total American Deaths by War

American Civil War 625,000

World War II 405,399

World War I 116,516

Vietnam 58,151

Korean War 36,516

American Revolutionary War 25,000

War of 1812 15,000

Mexican American War 13,283

War on terror* present 6,717

Philippine–American War 4,196

Gulf War 294

Total 1,306,072

*So named because of a result of terror

From 1973 to present deaths by abortion = 56,777,000
[By JIM KILLEBREW]