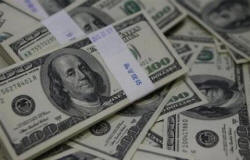 Dollar slides broadly, bullish data helps euro
Send a link to a friend Share
[May 06, 2014] By Patrick Graham
LONDON (Reuters) — The dollar slid to a seven-week low against the euro on Tuesday, as the positive shine from U.S. jobs data last week faded in the light of bullish European figures and a lack of faith in the potential for U.S. interest rates to rise.
The move drove the dollar to its lowest in more than six months against a basket of currencies <.DXY>. Some dealers said there might be another attempt to push the euro past $1.40 ahead of this week's European Central Bank policy meeting.

Against that is ECB officials' vocal opposition over the past month or so to any gains past that level. The single currency gained 0.4 percent to as high as 1.39315 in morning trade in Europe.

"Everyone, I think, tried to sell the euro after U.S. payrolls on Friday only to see it comes straight back in their faces," said Graham Davidson, a currency trader with NAB in London.

"It feels like it (the euro) will go a bit higher. The dollar is just weak, although I think we are all puzzling our heads as to exactly why."

The euro was helped by strong surveys of service-sector purchasing managers in Spain and Italy. It remains supported by flows of capital into its southern economies, where interest rates on government debt are still much higher than those in the United States.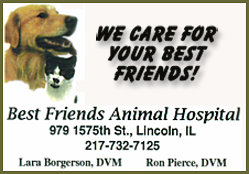 Such flows of capital, in addition to the euro zone's large trade surplus, seem to be at the heart of the dollar's failure to make good on predictions of a strong 2014. But there are also more doubts in general over the Federal Reserve's willingness to follow its reining in of emergency monetary stimulus - set to be completed in October - with actual rises in official borrowing costs.

"Until we hear that definitively the Fed is planning a rate rise, the euro and others will remain attractive," said Neil Mellor, a strategist with Bank of New York Mellon in London.

The dollar was also down 0.2 percent to about 101.95 yen, within sight of Monday's two-week low of 101.86 yen.

ECB

The other piece of the puzzle is euro zone policymakers' resistance to more dramatic steps, just yet, to spur growth.
The fall in inflation halted last month and PMI surveys of service-sector purchasing managers made for bullish reading on the prospects of improvement in the southern economies most hurt by four years of turmoil over government debt.

Most see that as having headed off the prospect of any action from this week's ECB meeting, much less any step towards the sort of full-scale money-printing - "quantitative easing" - already used by other central banks.

"Following some verbal toing and froing on the part of the ECB the market now seems to be certain that there will be no further momentum from that direction," analysts Dutch bank ING said in a morning note.

BNY Mellon's Mellor said the ECB had already pointed to June's new macroeconomic forecasts as a more likely focus for any action.

"There is the possibility of a rate cut, but would that even have any impact on the euro? We've had rate cuts previously and they have had no effect," said BNY Mellon's Mellor. "It's going to take a lot to compete with QE in the United States."

(Editing by Larry King)
[© 2014 Thomson Reuters. All rights reserved.]
Copyright 2014 Reuters. All rights reserved. This material may not be published, broadcast, rewritten or redistributed.