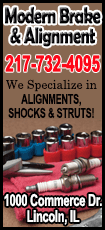 The third baseman doubled home shortstop Alexi Ramirez with a go-ahead run in the 12th inning Monday, leading the Chicago White Sox to a 3-1 victory over the Chicago Cubs in the opener of a two-game interleague series at Wrigley Field.

"Late innings, he's a tough hitter," White Sox manager Robin Ventura said. "He stays in there, hangs in there no matter what's happened earlier (in a game). ... But you get some guys on base, he's been able to come through."

The White Sox started the winning rally after the Cubs struck out the first two batters of the 12th. Ramirez singled and stole second base.

After catcher Tyler Flowers walked, Semien doubled to left off Cubs right-hander Justin Grimm (1-1).

"I try to do the same thing every time, sometimes it works like that," Semien said. "I like to put good at-bats at all points in the game, but right now it happened that way."

Flowers stopped at third base on the go-ahead play. Pinch hitter Paul Konerko then was hit by a pitch, loading the bases, and Grimm walked center fielder Alejandro De Aza to force in an insurance run.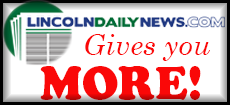 White Sox right-hander Matt Lindstrom allowed a hit and a walk in the bottom of the inning but still closed out his fifth save of the season.

Daniel Webb (3-0) got the last out in the 11th to earn the win.

Neither starter factored into a decision in a pitchers' duel on a cold night.

"Conditions were not very nice," Ventura said. "I can sympathize with guys going to the plate trying to hit it. And with the wind blowing in, it was just tough to be able to score. We had some opportunities, and Jeff (Samardzija) just shut us down."

Samardzija, the Cubs' ace right-hander, worked nine innings-- his longest outing of the season -- and allowed one unearned run on three hits while striking out seven and walking two.

He was determined to work as long as he could, and he ended up throwing a career-high 126 pitches.

"I was pretty hungry for that one," Samardzija said. "It was a tough day for the hitters to hit, and I knew if I could get them back in there maybe we could get something together and get it going.

"It was a great game to pitch in, it was a great atmosphere. It was fun to be out there."

White Sox left-handed starter Jose Quintana threw 95 pitches over seven innings, allowing one run on one hit and three walks. He struck out three.

[to top of second column]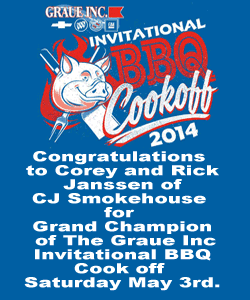 White Sox first baseman Jose Abreu, announced earlier Monday as American League Player and Rookie of the Month, knocked in the game's first run with first inning sacrifice fly.

Quintana, who didn't allow a hit through five innings, gave up a leadoff double to Samardzija in the sixth that turned into the tying run.
Samardzija advanced to third on leadoff batter Emilio Bonifacio's sacrifice bunt and scored on left fielder Junior Lake's sacrifice fly to left.

Quintana was pulled for pinch hitter Jordan Danks in the eighth.

In the ninth, Samardzija walked Abreu and left fielder Adam Dunn with one out but got shortstop Alexei Ramirez to ground into an inning-ending double play.

The Cubs had left fielder Chris Coghlan on second base with two outs in the 11th, but shortstop Starlin Castro ended the inning by striking out against Webb.

Ramirez's single off Grimm was his 1,000th career hit.

Abreu gave the White Sox a 1-0 lead in the first with a sacrifice fly to right, scoring De Aza. The center fielder singled to open the game and reached third on an error by third baseman Mike Olt.

NOTES: White Sox LHP Chris Sale (flexor muscle strain in left arm) threw 40 pitches in a bullpen session Monday, but he isn't likely to come off the disabled list for the foreseeable future. ... The White Sox lead the all-time series with the Cubs 50-45. The series is 24-24 at Wrigley Field. The Cubs swept all four games last year. ... Monday's game was the earliest the teams have played since interleague play debuted in 1997 and possibly the coldest. Game-time temperature was 41 degrees with 12 mph winds making it feel like 34 degrees. ... Cubs RHP Edwin Jackson (2-2, 5.24 ERA) faces his former team Tuesday, squaring off against White Sox RHP Hector Noesi (0-2, 11.12 ERA).
[© 2014 Thomson Reuters. All rights reserved.]
Copyright 2014 Reuters. All rights reserved. This material may not be published, broadcast, rewritten or redistributed.