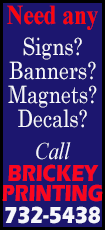 Will Venable hit a two-run single with one out in the bottom of the 12th inning Monday night, and the Padres earned a 6-5 victory over the Kansas City Royals.

On Sunday, San Diego recorded a 4-3 win over the Arizona Diamondbacks when Cameron Maybin scored from third base an infield grounder in the bottom of the ninth.

Monday's ending was more dramatic, as Royals third baseman Mike Moustakas gave Kansas City a 5-4 win with a run-scoring single in the top of the 12th. The Padres then battled from behind for the third time in the opener of a three-game interleague series.

"This is one of our toughest losses of the year," said Kansas City first baseman Eric Hosmer, who hit a two-run single in the fifth to give the Royals a 3-0 lead and a solo homer in the seventh that snapped a 3-3 tie.

Padres manager Bud Black said, "It's great to win games like those. We battled back three times. I like how our guys hung in there."

San Diego overcame a three-run Royals lead on a three-run homer by catcher Yasmani Grandal in the sixth, tied it a second time on second baseman Jedd Gyorko's solo homer with one out in the bottom of the ninth, then scored twice in the 12th to win.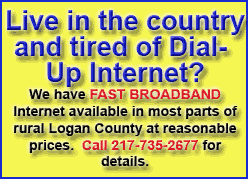 Outfielder Chris Denorfia led off the Padres' 12th with a single off Royals reliever Louis Coleman. Left-hander Tim Collins (0-2) replaced Coleman and retired third baseman Alexi Amarista on a sacrifice bunt.

Padres first baseman Yonder Alonso then went the opposite way and dropped a blooper down the line in left for a double, although Denorfia could only reach third on the play.

That brought up Venable, the San Diego outfielder who was 0-for-5 and hitting .182. Venable lined a fastball over the head of Royals right fielder Lorenzo Cain for what was scored a two-run single, giving the Padres their first back-to-back, walk-off wins since Aug. 3-4, 2007.

"Bottom line, we just have to get wins," said Alonso, who scored the winning run Monday after driving in the winning run Sunday with a 70-foot grounder.

Moustakas singled home catcher Salvador Perez in the top of the 12th. Perez doubled with one out off right-hander Tim Stauffer, the seventh relief pitcher used by the Padres. Stauffer (1-0) struck out left fielder Alex Gordon before Moustakas, who was hitting .149, lined a sharp single to right. Perez beat Denorfia's throw to the plate.

Gyorko tied the game at 4-4 with a 401-foot solo homer to left off Royals closer Greg Holland in the bottom of the ninth. It was Gyorko's second homer in three days and his third of the season.

Hosmer homered off Padres reliever Nick Vincent with one out in the seventh to give the Royals a 4-3 lead.

The Padres tied the game an inning earlier when Grandal hit a three-run homer off Royals right-handed starter Yordano Ventura.


[to top of second column]
Ventura allowed only two hits before Padres shortstop Everth Cabrera singled with one out in the sixth. Left fielder Seth Smith doubled, and Grandal pulled a 1-2 curve from Ventura 415 feet into the right field seats. Ventura struck out a career-high 10 hitters and allowed three runs in six innings.

The game featured a stark contrast in pitching styles.
Ventura's fastball topped out at 99 mph on the Petco Park radar gun, and his changeup had more velocity than some of the fastballs thrown by Padres starting pitcher Eric Stults, who threw one curveball at 64 mph.

The Royals scored first but took only a 1-0 lead in the second despite getting four hits.

Perez opened the inning with a liner to left that skipped past Smith for a double. Smith charged the liner in an unsuccessful attempt to make a sliding catch.

With one out, third baseman Danny Valencia drove in Perez with the first of three straight singles that loaded the bases. Stults pitched his way out of the jam.

Stults couldn't get out of the next jam that Ventura started with his first major league hit -- a single to left -- leading off the fifth.

Right fielder Nori Aoki followed with a single through the right side, and both runners advance on second baseman Omar Infante's deep drive to left. First baseman Eric Hosmer followed with a two-run single. A diving stop by Gyorko at second base prevented the Royals from padding their 3-0 lead.

Stults lasted only 4 2/3 innings while allowing three runs on 11 hits. In his past two starts, Stults pitched a total of 7 1/3 innings while giving eight runs on 18 hits.

NOTES: The Padres promoted 1B/OF Kyle Blanks from Triple-A El Paso and designated 1B/OF Xavier Nady for assignment. Blanks ranked second in Pacific Coast League with nine homers. Nady led Padres with three homers, but he was hitting .135. ... The Royals activated OF Lorenzo Cain from the disabled list and optioned INF-OF Jimmy Paredes to Triple-A Omaha. Cain was out since April 16 due to a left groin strain. ... Padres 3B Chase Headley (calf) went 1-for-3 with a double, a walk and two RBIs in his first rehab outing for Class A Lake Elsinore . . . The Padres (16) and Royals (12) entered the game with the two lowest home run totals in the major leagues.
[© 2014 Thomson Reuters. All rights reserved.]
Copyright 2014 Reuters. All rights reserved. This material may not be published, broadcast, rewritten or redistributed.