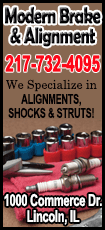 However, the rookie reliever, who pitched one inning after a rain delay of more than three hours, said he was just part of a team effort. Six Washington hurlers combined for a shutout.

"It is tough to get up after a long rain delay like that," Barrett said. "We came out ready to swing it.

"In those types of situation with a late game, you always want to be on the winning side. The guys did a great job. It was a team win. I was just the next guy up."

Washington manager Matt Williams went to his bullpen after starter Jordan Zimmermann threw four scoreless innings before play was halted.

Barrett, Jerry Blevins, Drew Storen, Tyler Clippard and closer Rafael Soriano each pitched a scoreless inning for the Nationals. Soriano kept his ERA at 0.00 with a scoreless ninth in a non-save situation.

"That is how you plan it. It doesn't always go according to plan," Williams said of his bullpen.

Nationals third baseman Anthony Rendon and second baseman Danny Espinosa hit two-run homers in a game that ended at 1:21 a.m. EDT on Tuesday. The announced crowd was 25,447, but there were just a few dozen fans in the stands, mostly behind both dugouts, when the game ended.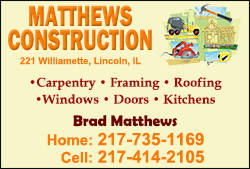 Rendon's first-inning homer drove in center fielder Denard Span, who led off the game with a double against Dodgers starter Zack Greinke (5-1).

Espinosa, who fanned in his previous three at-bats, went deep in the eighth against Dodgers reliever Pedro Baez, who was making his major league debut.

"They have always kept us in games," Espinosa said of Washington's bullpen. "They always do a great job for us."

When play resumed following the delay, Dodgers reliever Brandon League took the mound in the bottom of the fourth at nearly midnight EDT in place of Greinke.

Barrett (2-0) came on to pitch in the top of the fifth in place of Zimmermann.

"I had good command of the fastball today," Zimmermann said. "A lot of things were working."

Greinke went three innings and allowed five hits and two runs. His streak of 18 games in a row of allowing two runs or fewer in at least five innings ended -- thanks to a rain delay of 197 minutes. It was the longest such streak since 1914.

"A lot of pretty good pitches that they were smoking early," Greinke said. "(Overall), I thought I pitched pretty good, wasn't perfect, but started to make adjustments, starting to feel better as the game went on. Then, it started raining."

[to top of second column]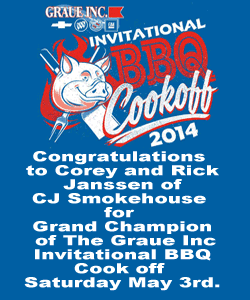 He said he knew about one hour into the delay he would not come back.

"Just kept getting loose, hoping it would stop raining, and it didn't," Greinke said.
Washington left fielder Nate McLouth left the game with two outs in the top of the eighth after he made a diving catch in foul territory on a ball hit by Dodgers second baseman Dee Gordon. McLouth came up holding his right (throwing) hand, and he was replaced by Kevin Frandsen.

Williams said, "No stitches (on his hand), and he should be fine. His knee seems to be fine as well. He sold out. On that play, he has to go for the ball and not pay attention where his body is going to be."

Span and Dodgers left fielder Carl Crawford each had three hits.

NOTES: Dodgers OF Yasiel Puig did not play Monday after he was hurt chasing a game-winning double by Miami Marlins 2B Jeff Baker in the ninth inning Sunday. Manager Don Mattingly said Puig is day-to-day. Puig passed a concussion test after Sunday's game. ... Dodgers LHP Clayton Kershaw is slated to make his first start of the season Tuesday at Nationals Park. Triple-A Syracuse RHP Blake Treinen will be called up to start for Washington, manager Matt Williams said. ... The Dodgers called up RHP Pedro Baez from Double-A Chattanooga and sent RHP Stephen Fife to Triple-A Albuquerque. Fife started Sunday against the Marlins and allowed four runs on seven hits in six innings. ... Washington activated OF Scott Hairston off the disabled list and sent OF Steven Souza Jr. to Triple-A Syracuse. Hairston recovered from an oblique injury, and he singled as a pinch hitter Monday.
[© 2014 Thomson Reuters. All rights reserved.]
Copyright 2014 Reuters. All rights reserved. This material may not be published, broadcast, rewritten or redistributed.