None of those blasts compared to Romero's first major-league home run, a solo shot in the top of the fifth inning Monday night off Oakland A's left-hander Scott Kazmir that gave the Mariners a 3-2 lead and propelled them to a 4-2 victory at the O.co Coliseum.

"You can't really feel it," Romero said. "That's the thing. No vibration. Nothing. When it comes off the barrel, it just feels like a hot knife coming through butter. That's the best way I can explain it. Just left the changeup up."

Romero's first big-league home run came in his 18th game with the Mariners. When the ball left his bat, he started sprinting toward first.

"It was windy," he said. "I didn't know if it was going to get out like it did. I put my head down and started sprinting, just in case. Fortunately it got out. Just not having done it this year, it's pretty sweet to get that one out of the way. ... A weight's lifted off your shoulders."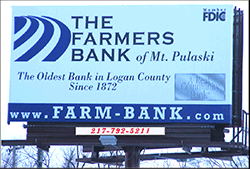 Mariners right-hander Chris Young threw six strong innings and improved to 2-0, winning back-to-back starts for the first time since May 19 and 24, 2009, for the San Diego Padres. Young allowed two runs on three hits over six innings, improving to 2-0. He struck out two, walked two and threw just 87 pitches, 57 for strikes, lifting Seattle to its third straight victory and eighth win in its past 10 games.

The Mariners signed Young as a free agent on March 27 after he was released by Washington. Until this season, he hadn't pitched in the major leagues since 2012 with the New York Mets as he battled back from shoulder surgery. Young said his shoulder feels healthy but he hasn't recaptured his "stuff" of the past.

"Stuff-wise I'm not there yet," Young said. "I don't know if I'll ever be. I've had three shoulder operations. There are some differences I'm seeing that I'm getting a little bit quicker contact, which is allowing me to pitch a little deeper into games as compared to the past when my stuff was a little bit better. ... I'm going to keep working, keep trying to get better. I feel like my arm strength's going to get better and the results will continue to be there."

A's left-hander Scott Kazmir (4-1) allowed four runs on eight hits and took his first loss of the season. He struck out three, walked two, hit a batter and threw a wild pitch in six innings of work. The Mariners snapped Kazmir's six-game winning streak, which dated to last season when he pitched for Cleveland. In his only previous start this year against the Mariners, he pitched six shutout innings and received a no-decision in a 3-0 A's victory on April 13 at Seattle. This time, he allowed two runs in the first inning.

"It wasn't my best of days," Kazmir said. "A couple of pitches that I wanted back. That changeup for the home run. The first inning was a couple pitches that I left right over the plate and they ended up getting a base hit when I was ahead in the count. It was more just the put-out pitches that weren't in the location and didn't have the action I necessarily needed."

[to top of second column]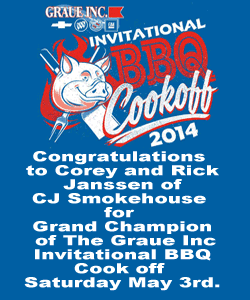 Left fielder Brandon Moss hit a two-run homer in the bottom of the fourth off Young, lifting the A's into a 2-2 tie. Romero's solo shot off Kazmir with two outs in the top of the fifth gave Seattle a 3-2 lead, and the Mariners made it 4-2 with a run in the sixth.

"He's tough," Moss said of the 6-foot-10 Young. "It's just different than a lot of guys you face. It looks like he's throwing soft and the radar gun says he's throwing soft but the way he pitches up and down, it makes it tough. It's so rare that you see something like that. I think it's his arm angle and his height. He's 6-foot-10 and he's throwing out of the sky."

Romero went 2-for-5, scored twice and drove in a run, raising his average to .255. In his previous eight games, he hit .290 (9-for-31) with three doubles and a triple. Center fielder Michael Saunders went 2-for-5 and scored a run.

Mariners closer Fernando Rodney pitched a perfect ninth for his eighth save in nine chances.

NOTES: A's RF Josh Reddick (sprained left ankle) was out of the starting lineup Monday and might miss another start, manager Bob Melvin said. ... Mariners CF James Jones was recalled from Triple-A Tacoma, and CF Abraham Almonte was optioned to Tacoma. Jones went 0-for-1 as a pinch hitter Monday night. ... A's RHP Sonny Gray earned his first career American League Pitcher of the Month award at the age of 24. Including a start March 31 and five starts in April, Gray went 4-1 with a 1.76 ERA and his first career shutout April 23, a road win against the Texas Rangers.
[© 2014 Thomson Reuters. All rights reserved.]
Copyright 2014 Reuters. All rights reserved. This material may not be published, broadcast, rewritten or redistributed.