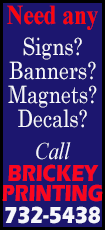 Goodell told NFL Network's Rich Eisen that Los Angeles mayor Eric Garcetti has joined Chicago mayor Rahm Emanuel in pitching their cities for next year's draft. Mayors from other cities also have been in contact with Goodell.

- -

Florida State defensive tackle Timmy Jernigan and LSU quarterback Zach Mettenberger were among more than 10 prospects who were red flagged to NFL teams as having failed drug tests at the Scouting Combine for either testing positive for a banned substance or having a diluted urine sample, according to FOX Sports.

Jernigan is the No. 24 overall prospect and No. 3-rated defensive tackle in the 2014 class by NFLDraftScout.com, and is projected as a first-round pick. Mettenberger is projected as a third- to fourth-round pick.

- -

Carolina Panthers offensive tackle Byron Bell signed his restricted free agent tender, guaranteeing him $2.187 million for the 2014 season.

The 6-foot-5, 340-pound Bell, undrafted out of New Mexico in 2011, started at right tackle for the Panthers for most of last season.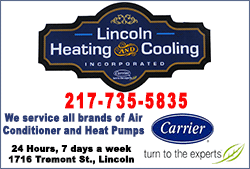 - -

The New England Patriots signed free agent defensive end Will Smith.

Smith, 32, is a veteran of 10 NFL seasons with the New Orleans Saints (2004-13) after joining the team as a first-round draft pick (18th overall) out of Ohio State in 2004. The 6-foot-3, 282-pounder was released by the Saints on Feb. 12.

- -

The dates and kickoff times of the 65-game NFL preseason schedule were announced, beginning with the annual NFL/Hall of Fame Game between the New York Giants and Buffalo Bills in Canton, Ohio on Sunday, Aug. 3.

- -

Detroit Lions general manager Martin Mayhew said the team has no interest in trading defensive tackle Ndamukong Suh.

"We're not looking to trade him. We have no plans to trade him," Mayhew said. "I haven't had any conversations with anybody about trading him except in January, I did get a call from a team that had an interest. Offered me a box of old tube socks and I said no thank you."

- -

[to top of second column]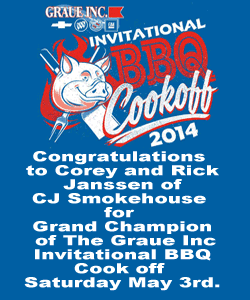 University of Texas defensive coordinator Vance Bedford questions whether former Texas A&M quarterback Johnny Manziel can be a success at the NFL level.

Bedford, who has experience as a defensive coach in the NFL, said via Twitter than Manziel must still learn to play quarterback.

"Manziel is a top 10 pick by the scouts. I wish him the best. He played backyard ball for 3 years. Now he will have to learn how to be a Qb," Bedford wrote. "How many spread Qbs have success in the NFL. You must play under center."

- -
Defensive end Alejandro Villanueva, a first lieutenant U.S. Army Ranger, signed a rookie free-agent contract with the Philadelphia Eagles.

Villanueva, 25, spent the last four years as an active member of the Army. He served in three tours in Afghanistan. He last played football in 2009 at the U.S. Military Academy as a wide receiver.

- -

The NFL is expected to reinstate long-suspended Washington Redskins safety Tanard Jackson on Tuesday, according to CBSSports.com.

Jackson last played an NFL game in 2011. He signed with the Redskins before the 2012 season and was suspended indefinitely by the NFL that August for violating the league's substance-abuse policy.

- -

The Denver Broncos signed free agent defensive tackle Marvin Austin. The 6-foot-2, 312-pounder has played in 11 NFL games with the New York Giants (2011-12), Miami Dolphins (2013) and Dallas Cowboys (2013). He has recorded 10 tackles (7 solo).

- -

The St. Louis Rams signed wide receiver T.J. Moe, who was released by the New England Patriots. Moe, 23, played collegiately at the University of Missouri and attended high school in O'Fallon, Mo. (Editing by Frank Pingue)
[© 2014 Thomson Reuters. All rights reserved.]
Copyright 2014 Reuters. All rights reserved. This material may not be published, broadcast, rewritten or redistributed.