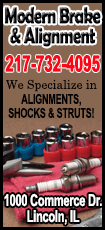 Allianz is under pressure from some shareholders to step up oversight of Pimco, the world's largest bond investor with nearly $2 trillion in assets, because of a run of poor returns and the departure of CEO Mohamed El-Erian amid a row with co-founder Bill Gross.

But the insurer's chief executive said that investors needed to ignore short-term volatility and take a longer-term view, pointing out that Pimco had produced better returns than many of its competitors for large parts of the past 25 years.

"There is really no reason to rake us over the coals or to sense the end is at hand," Michael Diekmann told the insurer's annual shareholder meeting in Munich.

Diekmann said customers had been supportive of the creation of a new team of six deputy chief investment officers to support Gross in the wake of El-Erian's departure.

"Responsibilities within Pimco have been redistributed and clearly regulated," Diekmann said. "They now lie on more shoulders."


Over the past year Pimco has seen investors pull $55 billion from its flagship bond fund, The Pimco Total Return Fund, which is overseen by Gross.

Investors have also pulled almost $2 billion from Pimco's emerging markets debt funds during the first four months of this year as ill-timed investments in Russia, Brazil and Mexico hurt returns.

In the face of investor defections, Allianz's third-party assets under management remained stable during the first quarter only because of market value increases.

'HALO CRUMBLING'

"Pimco's halo is crumbling, and with it Allianz's share price," Union Investment portfolio manager Ingo Speich said at the AGM.

Speich, whose company is Allianz's tenth-largest shareholder, according to Thomson Reuters data, pointed out that Allianz shares have underperformed both the STOXX Europe 600 insurance index and the German blue-chip DAX index by about 5 percent since the start of the year.

"What are you going to do to finally get Pimco out of the negative headlines? Are you going to get more involved at Newport Beach," Speich added, referring to Pimco's California base nearly 6,000 miles from Allianz's Munich headquarters.

Three top shareholders told Reuters they want Allianz to rethink the six-person management structure put in place at Pimco after El-Erian's departure and provide greater detail on Pimco's long-term plan to broaden its focus beyond fixed income, among other things.
Some shareholders think Gross, known on Wall Street as the Bond King, has been given too much freedom by Allianz, which bought the firm for $3.3 billion in 2000.
Historically, Pimco's success has worked wonders for Allianz. In the past decade alone, Pimco's contribution to the German group's operating profit has climbed almost fourfold to 3.2 billion euros ($4.46 billion), representing a third of total core earnings. Allianz now sells nearly two thirds of its investment products to North American clients.

Over the past year, however, Gross has shown signs of losing his touch. In a difficult year for bond markets, Gross's flagship Pimco Total Return Fund lost 1.9 percent in 2013, its first annual loss since 1999 and worst performance since 1994, according to Morningstar.
Allianz has said little publicly until now about Pimco's performance or the internal disagreements at the fund manager.

The insurer's head of investor relations, Oliver Schmidt, said in an interview published on Allianz's website that the company is working to address investor concerns about asset management and the fallout from rock-bottom interest rates.

"We are currently in the midst of extensive discussions with investors regarding both our investment and our product strategy," Schmidt said.

Investors are also keen to hear plans about Allianz's own management, given that the contracts of six of its 11 board members - including Diekmann - are due to expire at the end of the year. Diekmann, who turns 60 in December, has not indicated whether he wants to continue in the job.

Allianz has previously said that its supervisory board would look at the board positions in October, far too late for investors who fear the delay may add to uncertainty surrounding the business.

(Editing by Carmel Crimmins and David Goodman)
[© 2014 Thomson Reuters. All rights reserved.]
Copyright 2014 Reuters. All rights reserved. This material may not be published, broadcast, rewritten or redistributed.