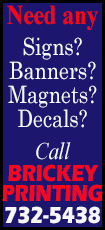 Between now and the end of June, when the court must decide all of the cases argued since October, the nine justices will issue a string of rulings on the viability of securities class action lawsuits, the legal rules for patenting software and the fate of online TV startup Aereo.

Those rulings could in some ways overshadow some of the cases that touch upon social and political issues, which most often take center stage this time of year.

Although the court still must decide such cases - protests outside abortion clinics and religious objections to President Barack Obama's healthcare law - none is as important as the 2012 opinion that upheld the individual mandate of the healthcare law or the one in 2013 helping to pave the way for gay marriage.

"There isn't a singular blockbuster," said Pratik Shah, a lawyer with the Akin Gump Strauss Hauer & Feld law firm. But he said the securities class action and software patent cases could have huge ramifications for business.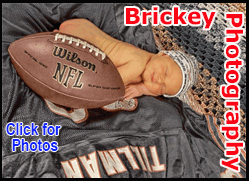 In the securities case, Halliburton v. Erica P. John Fund, the court could hand a sizable setback to the securities class action plaintiffs' bar by making it harder to bring such lawsuits. The case could give corporations better defenses at the preliminary class certification stage of the litigation.

The patent case, Alice Corp v. CLS Bank, could tighten up eligibility requirements for software patents, possibly curbing litigation brought by so-called "patent trolls," defined as companies that hold patents only for the purpose of suing firms seeking to develop new products.

LANDMARK POTENTIAL

Oral arguments, heard in March, showed justices wary of broad rulings in either case, but each still has the capacity to reshape the law in their respective areas.

"They will be significant as much for how broadly they are written as to who actually wins," said Kannon Shanmugam, a lawyer at Williams & Connolly.

The case of Aereo, a company backed by media mogul Barry Diller's IAC/InterActiveCorp, will likely have an impact on the television industry. The online service that enables subscribers to watch broadcast TV on mobile devices and computers, is accused by TV networks of violating copyright law.

[to top of second column]
A win for Aereo could spur innovation in the industry by paving the way to new, cheaper ways for consumers to watch shows. It also could threaten the estimated $3 billion in so-called retransmission fees that broadcasters get from cable and satellite TV systems. If Aereo loses, it could be forced to shut down.

Although sympathetic to the networks generally, the justices signaled concern during oral argument in April that a ruling against Aereo could threaten increasingly popular cloud computing services.

"There was no love lost for Aereo," said Shah, the Akin Gump lawyer.

The court has yet to decide other business cases such as an industry-backed challenge to one of the U.S. Environmental Protection Agency's greenhouse gas regulations. An opinion is also pending in the U.S. Chamber of Commerce questioning Obama administration appointments to the National Labor Relations Board, the government agency that conducts elections for unions and investigates unfair labor practices.

In addition to the Aereo and software patent cases, the court has several other intellectual property decisions to make, having heard this term the highest proportion of intellectual property cases in its history.

(Editing by Howard Goller and Grant McCool)
[© 2014 Thomson Reuters. All rights reserved.]
Copyright 2014 Reuters. All rights reserved. This material may not be published, broadcast, rewritten or redistributed.