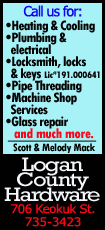 Frustrated offensively for the first eight periods of their series with the Blackhawks, the Wild offense awoke from its slumber in a big way. Left winger Erik Haula and center Mikael Granlund snapped a scoreless tie early in the third period, getting goals less than three minutes apart as the Wild remained perfect at home in the postseason with a 4-0 win. Chicago now leads the best-of-seven Western Conference semifinals series 2-1.

Goaltender Illya Bryzgalov had 19 saves for Minnesota, which managed just three goals in losing the series' first two games in Chicago. Left winger Zach Parise added a power-play goal for the Wild late in the third and Granlund tacked on an empty-net goal with 77 seconds remaining.

"It's a series-changer," said Wild right winger Justin Fontaine, who set up Haula's game-winner. "Coming home, and the atmosphere we had got everyone going. We have such great fan support and on home ice, you have to take advantage of those games."

For the Blackhawks, goalie Corey Crawford made 14 saves but their many offensive weapons were held at bay.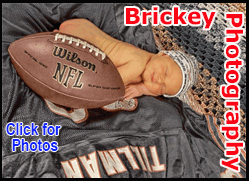 "We played a pretty solid game," Crawford said. "They got two odd-man rushes and put the puck in the net. That's the game right there. It's a series again now."

Haula finally broke the scoreless deadlock less than two minutes into the third period. Fontaine carried the puck over the blue line and fired a shot that was a foot off the ice, headed wide of the net. Haula sprinted to the side of the crease and batted the puck out of the air, past Crawford. It was Haula's second goal of the playoffs.

Two shifts later, Granlund doubled the Minnesota lead on a top-line rush. After passes from Parise and right winger Jason Pominville, Granlund's wrist shot eluded Crawford for a 2-0 Minnesota lead.

For Bryzgalov, pressed into duty when Darcy Kuemper was injured in Game 7 of the Wild's opening-round series with Colorado, it was his first postseason shutout since the 2006 playoffs, when he played for the Anaheim Ducks.

"They play confident hockey. They've been in the playoffs, they win the Stanley Cup with pretty much the same roster," Bryzgalov said. "They have some experience. They've got some confidence in their game. They have some very good skills, too."

The Blackhawks, who had won six in a row in the playoffs, said that this may have been a wake-up call.

"Every series is tight. It's hard to win one game, let alone six, so let's forget about that," said Chicago coach Joel Quenneville. "Let's get excited about what we could've done tonight, knowing it's going to be a tough building coming in here Friday. We had the start we were looking for, but scoring first was key tonight."

[to top of second column]
Despite a pair of Chicago power plays in the first period, Minnesota had a golden opportunity to take the first lead of the game. While killing a penalty, the Wild saw a bouncing puck get past the Blackhawks defense, springing Haula on a breakaway. The rookie made a stickhandling move at the top of the crease, only to have the puck roll off his stick without getting a shot on goal.
The second period was also scoreless, with the Wild managing only five shots on Crawford, despite controlling the play for long stretches that had the sellout crowd on its feet, urging them on. Chicago played one of the better defensive games it had in the playoffs, blocking seven shots in each of the first two periods, and cutting down Crawford's workload.

"We just stayed strong, and that was a challenge," Wild coach Mike Yeo said. "They were playing really well, and we were playing really well too. It was as tight a checking game as there's been, as I've been a part of. Neither team could get many shots. Neither team was getting many scoring chances. Both teams were playing incredibly disciplined and really strong on the checking game. We just stayed strong, and that was a challenge. You're down two-nothing, you know you've got to win."

NOTES: Blackhawks D Niklas Hjalmarsson could not speak Tuesday, still suffering the effects of a shot by Wild D Jonas Brodin that hit him in the throat during Sunday's game in Chicago. Regardless, Hjalmarsson started on the blue line for the Hawks and took a hooking penalty less than two minutes into the game. ... Wild D Keith Ballard was back in the lineup Tuesday, for the first time in nearly two months. Ballard, a veteran who signed with his home state team over the summer, played 45 regular-season games but had been out of the lineup since suffering a groin injury March 17. He last played in the playoffs in 2012 for the Vancouver Canucks. ... Chicago F Andrew Shaw did not travel to Minnesota for Tuesday game, but the Blackhawks hinted that he may be able to play in Game 4 on Friday. Shaw was injured in the opening game of the series, suffering a right leg injury after a check by Wild D Clayton Stoner. ... Game 4 in the series will be played on Friday night at 9:30 p.m. ET in Minnesota.
[© 2014 Thomson Reuters. All rights reserved.]
Copyright 2014 Reuters. All rights reserved. This material may not be published, broadcast, rewritten or redistributed.