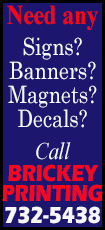 They hung on to it, even after a late scare, and downed the Boston Bruins 4-2 Tuesday night at a rocking Bell Centre.

Three days after choking on a 3-1 cushion in the final minutes and losing Game 2 to the Bruins, the Canadiens were faced with a similar situation having switched to their home barn. But while the Bruins narrowed the margin with 2:16 to go and goalie Tuukka Rask on the bench for an extra attacker, Montreal weathered the final storm and added an empty netter to take a 2-1 lead in the best-of-seven Atlantic Division final.

Game 4 is slated for Thursday night at Bell Centre.

"I like the way we played in the third period," said Montreal coach Michel Therrien. "We only allowed seven shots. This is something we did well all year ... play with the lead and make sure we finished the job. Again tonight, guys were battling really hard, paying the price, blocking shots, and (goalie) Carey (Price) made some key saves at the right time. It was a good team effort."

Defenseman P.K. Subban, winger Dale Weise and center Lars Eller each scored and added an assist for the Canadiens, while center Tomas Plekanec had the other Montreal goal. Center Patrice Bergeron and winger Jarome Iginla replied for the Bruins.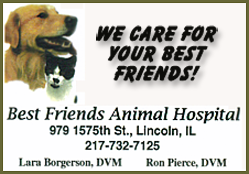 Price made 26 saves while Boston goalie Tuukka Rask stopped 23 shots.

The Bruins' Game 3 magic disappeared -- they had won 14 of their past 15 playoff Game 3's, including the last 12 -- thanks largely to yet another slow start. Plekanec scored on a back-door play, after being left unattended by Iginla, and Subban scored on a breakaway after stepping out of the penalty box to put Montreal ahead 2-0 by the first intermission.

The Canadiens increased the margin to 3-0 when Weise scored on another breakaway 13:52 into the middle period.

Bergeron finally put the Bruins on the board on a deflection with less than three minutes to go in the frame.

"I don't think we were focused enough, especially in the first period," said Bruins center David Krejci, whose team has dug itself a hole at least two goals deep in every game of the series. "We got better in the second, and even better in the third, but we've been losing all three games at the beginning and we have to correct that.

"We thought we were ready off the bat but obviously we weren't. We've got to be better next game."

After Iginla notched his third of the playoffs to put visions of Saturday's comeback in everyone's mind, Montreal stood firm and finally salted the victory with Eller's empty-net goal 2.8 seconds from the final buzzer.

Subban, who now has 11 points in seven postseason games, led all players with 27:50 of ice time. After his starring role, he later earned praise from teammates and his coach for keeping his emotions in check.

The Bruins only had one power play, with Subban in the box on a roughing call, while the Canadiens also had just one opportunity with the man advantage, when Boston center Carl Soderberg was called for goalie interference in the third.

[to top of second column]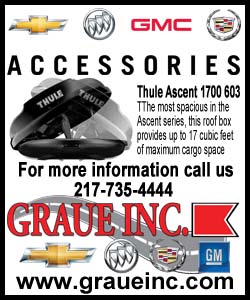 "He's playing good hockey," Price said of Subban, the 2012-13 Norris Trophy winner. "He's controlling his emotions very well, he's being very composed. He's a big part of our hockey team. When he's going, we're all going."

Subban did release some energy with an emphatic punch in the air at the end of his goal celebration.
"You don't want to poke the bear," he said afterward, pun clearly intended. "I thought we did a good job of playing smart.

"I just try to focus on the game. There's so much emotion in that building, you try not to get too caught up into it, you try to use it the right way and control your emotions. They've been there for us all year, and they've been there for over 100 years doing the same thing. It's a good feeling when you know you have the support of a fan base."

Iginla said the Bruins were not very responsible in front of their goalie, pointing to his own defensive-zone lapse and the two breakaway goals.

"Tuukks is playing great," he said. "He's a great competitor. It's something that some nights, unfortunately you're not sharp in those areas in front of him. But he gives us a chance every single night. It's been like that all year. He gave us a chance even tonight to get back into it and come close, but close isn't good enough. But we get back at it next game."

NOTES: The Canadiens added seven inches and 46 pounds to their blue line by replacing D Francis Bouillion with D Douglas Murray. The impact of the move was felt during the lone penalty of the first period, when Murray flattened Bruins C Patrice Bergeron at the Montreal blue line with the Canadiens shorthanded. ... In the only other Montreal change, LW Travis Moen replaced LW Brandon Prust. ... Canadiens RW Rene Bourque, the team's leading scorer through six playoff games with four goals, battled a case of the flu to remain in the lineup. ... Bruins C Patrice Bergeron extended his point streak to seven games with his second-period goal. He scored three times and assisted on six during that span. ... Bruins D Zdeno Chara headed to the dressing room after taking a whack on the hand during his first shift. He returned after six minutes or so of clock time and wound up playing just 6:06 of the opening period, which is well below average for him. ... Montreal had to do without LW Thomas Vanek for the last five minutes of the third period. He was injured when Canadiens D P.K. Subban collided with him while also taking out Bruins RW Reilly Smith. Vanek returned to start the second. ... Bruins G Tuukku Rask was playing his first game as a father, after he and his girlfriend celebrated the birth of their daughter on the weekend.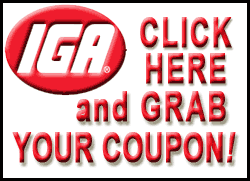 [© 2014 Thomson Reuters. All rights reserved.]
Copyright 2014 Reuters. All rights reserved. This material may not be published, broadcast, rewritten or redistributed.