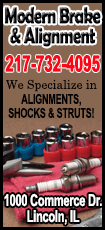 The Rockies pounded the Texas Rangers 12-1 Wednesday to sweep the two-game National League portion of the interleague series that shifts to Arlington, Texas, for two games beginning Wednesday,

Colorado (21-14) completed a 5-1 homestand that improved its home record to 13-5. The Rockies now face a challenge with 15 of their next 21 games on the road.

The Rockies matched their season high in runs and set a season mark with 21 hits. They broke the game open with a six-run sixth inning that put them ahead 10-1.

Shortstop Troy Tulowitzki went 3-for-4 with a double and an RBI to complete a homestand that defied statistical belief. He went 13-for-19 (.684) in the six games with three doubles, two homers, eight RBIs and nine runs. Tulowitzki is hitting astounding .608 (31-for-51) at Coors Field.

Third baseman Nolan Arenado extended his hitting streak to 26 games with a run-scoring double that hit the foul line in left field with two outs in the seventh and the Rockies leading by 11 runs. Arenado is one game shy of matching the franchise-record, 27-game streak that Michael Cuddyer enjoyed last season.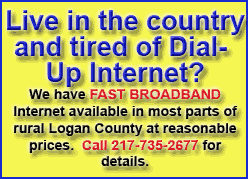 "I thought it was going to be fair," Arenado said. "Then it hit the white chalk. ... It was a crazy feeling. We're up 12-1, so now I'm really thinking about the hit streak. Hey, we're up 12-1, and it creeps into your head, you don't have a hit."

The Rockies are averaging 7.56 runs per game at home, and hard as it is to believe, their offense is getting a lift. Left fielder Carlos Gonzalez, who is coming out of a long slump, tied his career high with a five-hit games, going 5-for-5 with a double and three RBIs.

"I always expected to go off like that," said Gonzalez, who went 7-for-54 (.130) from April 12-27 but is now on a 13-for-35 (.371) ascent. "I know that my talent will overcome, and at some point, things are going to go back to normal. That's what Tulo has been doing, and Nolan. I know my swing is going to get back on track and be right there with them."

Rockies starter Juan Nicasio (4-1) pitched five innings of one-run ball, surrendering a first-inning homer to Rangers third baseman Adrian Beltre but only one other hit. He walked five and was lifted after the fifth with Colorado leading 4-1.

The margin grew to an insurmountable level in the sixth, when Rangers starter Robbie Ross Jr. was knocked out of the game. In the inning, he allowed six runs on 12 hits in 5 1/3 innings -- six of the hits and four of the runs coming in the sixth.

"His velocity was there," Rangers manager Ron Washington said. "I thought he had a sharp slider. He was just a victim of some good fate for them."

[to top of second column]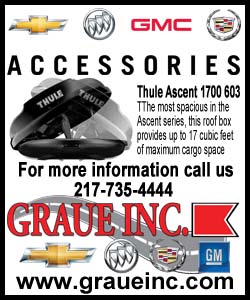 In the two victories, the Rockies outscored the Rangers 20-3 and outhit them 34-17. Colorado went 16-for-32 with runners in scoring position in the two games, while the Rangers went 1-for-11.

"We couldn't string anything together," Washington said. "When we did threaten, we just couldn't get that one hit to maybe keep things going. We just got to get home and get back on track."
Ross became the seventh Rangers starter in the past eight games not to pitch six innings. The Texas bullpen is so taxed that Washington called on first baseman Mitch Moreland to pitch the eighth. A closer at Mississippi State, Moreland hit 94 mph on the radar gun while retiring the side in order on 15 pitches, 10 strikes. He said he felt fine and there was no need to ice his arm after the outing.

"It's been 2008 since I pitched last," Moreland said. "And the way it's going, I think I'll have time to recover."

NOTES: 3B Adrian Beltre's homer was his 99th as a Ranger. He is on the verge of becoming the fifth in major league history to hit 100 or more homers with three different teams, joining Darrell Evans, Reggie Jackson, Alex Rodriguez and Jim Thome. ...Rockies manager Walt Weiss challenged a call that initially resulted in Rangers LHP Robbie Ross Jr.'s first major league hit on a ground ball to 2B Charlie Culberson, who hesitated before throwing. However, the call was reversed after a 1-minute, 35-second review. ... Rangers CF Leonys Martin batted second for the first time this season. He went 0-for-2 with a walk. ... Rangers LHP Joe Saunders (stress fracture in left ankle) threw 66 pitches in four innings during his first rehab start for Double-A Frisco. He allowed four hits, including two homers, three runs (two earned) and one walk. Saunders struck out four. ... Rangers 3B Kevin Kouzmanoff had surgery to repair a herniated disk in his lower back. The operation was performed in Los Angeles, where Kouzmanoff will stay until the end of the week. ... RF Charlie Blackmon hit his second career leadoff homer and the first for the Rockies this season.
[© 2014 Thomson Reuters. All rights reserved.]
Copyright 2014 Reuters. All rights reserved. This material may not be published, broadcast, rewritten or redistributed.