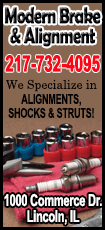 High-stakes suspense envelopes the three-day draft starting on Thursday that is the lifeblood of the National Football League, the mechanism that distributes the primary talent flow into the league from the college ranks.

Top candidates including linebacker Khalil Mack, wide receiver Sammy Watkins and offensive linemen Greg Robinson, should have the guessing game over their NFL future settled in the first round, but one of the main threads of intrigue will not be resolved until Friday or Saturday.

Michael Sam, the decorated defensive lineman from the University of Missouri who has been projected as a middle round pick, is expected to become the first openly gay player ever drafted by having his name called at Radio City Music Hall.

Sam, the Southeastern Conference's Defensive Player of the Year after leading it with 11.5 sacks, may be selected on Friday when the second and third rounds are held, or he could have to wait until rounds four through seven are conducted on Saturday.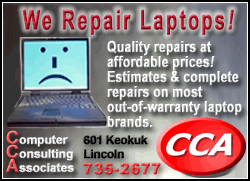 There is also the chance that Sam, who may be seen as too slow to play linebacker and not tall enough to thrive on the line, could be passed over following a so-so performance at the NFL Scouting Combine in February.

Presuming Sam is drafted, that will set up another challenge for him – to make the final roster of the drafting team this summer to become the NFL's first openly gay player.

"I just wish you guys (would) see me as Michael Sam the football player, instead of Michael Sam the gay football player," Sam told a throng of reporters after going through a slew of drills and interviews at the Scouting Combine.

PRIZED TARGET

The Houston Texans select first, followed by the St. Louis Rams, Jacksonville Jaguars, Cleveland Browns and Oakland Raiders to round out the top five in an order fashioned by worst record all the way to Super Bowl winning Seattle Seahawks at number 32.

Team plans are treated as top secret, and speculation abounds on whether some clubs will try to trade up to snare a prized target by providing extra picks to a team hoping to fill additional spots by moving down in the draft.

Pass rusher extraordinaire Clowney of South Carolina has long been presumed to be the likely top pick, but questions about his work ethic led some experts to suggest he could be overtaken.

Quarterbacks are often the wild card factor in the draft, as teams without a productive passer can be willing to wage a big price on what is widely considered the most critical position on the gridiron.

Manziel, the undersized yet electrifying quarterback dubbed "Johnny Football" during his Heisman Trophy winning days at Texas A&M, is an X-factor.

Many pundits expect the scrambling quarterback to be taken within the top five or 10 spots, while others say Manziel could slide out of the first round over worries he would not hold up to the physical punishment doled out by NFL defenders.

Other highly rated quarterbacks available include Blake Bortles of Central Florida, Teddy Bridgewater of Louisville and Derek Carr of Fresno State.
Watkins, a standout receiver from Clemson, has been acclaimed as the best of a deep class of pass catchers.

Other receivers who could join Watkins as a first-round pick include Mike Evans (Texas A&M), Odell Beckham Jr. (LSU) and Brandin Cooks (Oregon State).

BOOM/BUST

Despite the comprehensive scouting of college game tapes and the examinations - physical and mental - administered during the NFL combine, the draft annals are littered with flops.

Some of the biggest busts have come from top picks made on quarterbacks who did not pan out and set their franchises back for seasons on end.

Number one overall picks in recent years have been lavished on such underwhelming NFL quarterbacks from JaMarcus Russell (Oakland in 2007), David Carr (Houston in 2002) and Tim Couch (Cleveland in 1999).

Unsurprisingly, those three teams are still looking for a franchise signal caller.

The inexact science of the NFL Draft is also illustrated by teams who have catapulted to success with less heralded players.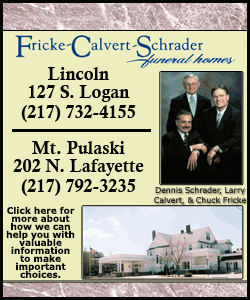 Three-time Super Bowl winning quarterback Tom Brady of the New England Patriots was taken in the sixth round of the 2000 draft, while reigning Super Bowl champion QB Russell Wilson was picked in the third round in 2012 by the Seattle Seahawks.

(Reporting by Larry Fine; Editing by Frank Pingue)
[© 2014 Thomson Reuters. All rights reserved.]
Copyright 2014 Reuters. All rights reserved. This material may not be published, broadcast, rewritten or redistributed.