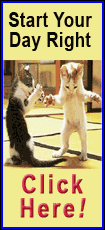 The Mariners rolled to their season-high fourth consecutive victory Tuesday night, beating the Oakland Athletics 8-3 at the O.co Coliseum. Seattle (15-14) moved over .500 for the first time since April 15 and pulled to within two games of the first-place A's in the American League West. The Mariners won for the ninth time in 11 games, including the first two games in the four-game series that concludes with a doubleheader Wednesday.

"Losing eight straight was a definite learning experience for us," Mariners right fielder Michael Saunders said. "It's not going to be the last time we go through a little stretch of struggling throughout the year. It's a long year. But hopefully we can learn from that experience and minimize the damage. As far as right now, we just got a lot of momentum going in this club house. We're having a lot of fun. Pitchers are pitching great, we're taking good swings and we're just feeding off that."

Mariners rookie left-hander Roenis Elias (3-2) won back-to-back starts for the first time in his career. He allowed three runs on five hits, struck out six, walked three and threw 107 pitches over 6 1/3 innings. After giving up two runs in the second inning, Elias blanked the A's until left fielder Yoenis Cespedes, a fellow Cuban defector, hit a leadoff home run in the sixth.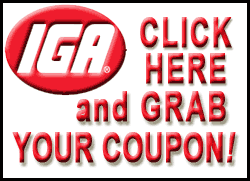 "It's been something incredible," Elias said of the Mariners' hot streak. "Everybody's together doing their job, and I like my team how they're playing baseball."

Mariners third baseman Kyle Seager went 2-for-3 with two doubles, an RBI and a run, while first baseman Justin Smoak went 2-for-5 with a double, three RBIs and two runs. Rookie center fielder James Jones, making his first major league start, went 2-for-5 and scored a run during Seattle's three-run first. Second baseman Robinson Cano sent 2-for-4 and scored a first-inning run.

Second baseman Nick Punto drove in two runs for the A's.

A's right-hander Jesse Chavez entered the game with a 1.89 ERA, but he endured his second rough start in his past three outings. Chavez (2-1) allowed four runs on seven hits over 5 2/3 innings, and he left with the A's trailing 4-2. He struck out three, walked two, hit a batter and threw a wild pitch.

Chavez threw 29 pitches in the first inning when the Mariners scored three runs. He gave way to left-hander Sean Doolittle after his 99th pitch.

"I don't know what the problem was in the first inning, but I had to grind to get my feet back under me for the final five innings," Chavez said.

Chavez survived a scary moment in the top of the fourth. With left fielder Dustin Ackley on second and two outs, Chavez snagged a wicked lined drive by Saunders that was headed for his face. After catching the liner, Chavez exhaled slowly, then walked off to a standing ovation.

"It was all reflex," Chavez said. "As soon as I let go of the pitch I saw him make contact. I was just mad at myself for leaving the ball over the plate. I've jumped out of the way of balls at my lower body but I've never had one like that at my face before."

[to top of second column]
The Mariners led 3-2 after five innings and made it 4-2 in the top of the sixth. Seager was hit by a Chavez pitch, went to third on Ackley's single and scored on catcher Mike Zunino's sacrifice fly. Cespedes cut Seattle's lead to 4-3 with his leadoff home run to left field in the sixth, but that was it for Oakland's offense.

"We're not getting the timely hits we're normally accustomed to," A's third baseman Josh Donaldson said. "We're getting guys on base but we didn't cash in."

Seattle added four unearned runs in the ninth off A's right-hander Jim Johnson, who walked two, committed a throwing error and allowed two hits before leaving the game to another chorus of boos from A's fans.

Mariners right-hander Dominic Leone pitched 1 1/3 scoreless innings in relief of Elias. Left-hander Charlie Furbush came on to strike out first baseman Brandon Moss on three pitches to end the eighth and strand two runners. Tom Wilhelmsen pitched a scoreless ninth, capping the win.

"Honestly I think the mentality's stayed the same," Zunino said of the turnaround. "It's one of those stretches where you just have to battle through. I think everyone kept positive through that time. We're doing the same thing now. We're taking it game by game. We have a lot of guys contributing at different times. That's what's helped us through this stretch."

NOTES: Athletics RHP Arnold Leon will be recalled from Triple-A Tacoma on Wednesday and will either start the second game of a doubleheader against Seattle or be available in relief. Left-hander Drew Pomeranz appears to be the leading candidate to start that game, but A's manager Bob Melvin said he won't announce his decision until Wednesday. .. RHP Erasmo Ramirez joined the Mariners on Tuesday in Oakland will be officially called from Triple-A Tacoma on Wednesday and start the second game of the doubleheader. ... Mariners RHP Felix Hernandez will face A's RHP Dan Straily in the first game Wednesday.
[© 2014 Thomson Reuters. All rights reserved.]
Copyright 2014 Reuters. All rights reserved. This material may not be published, broadcast, rewritten or redistributed.