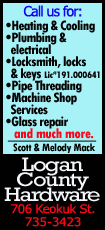 Either way, the Baltimore Orioles got six strong innings from Chris Tillman and a shut-down effort from its bullpen Tuesday to beat the Tampa Bay Rays 5-3 in the first of a three-game series at Tropicana Field.

The Orioles (16-14) scored twice in the eighth inning off relievers Joel Peralta and Juan Carlos Oviedo to finish off a game of missed opportunities. After loading the bases for the third time in the game, they took a 4-3 lead on second baseman Ryan Flaherty's RBI single to right. Right fielder Nick Markakis bounced into a run-scoring fielder's choice against Oviedo.

Peralta (1-2) took the loss after being charged with two runs on three hits and a walk in a third of an inning. He was on the mound and had to wait through a 19-minute delay when a reported lightning strike at a nearby transformer knocked out several banks of lights.

"Second and third, the lights go out," Flaherty said. "But we picked up where we left off and got a couple of runs in the inning. ... I saw a couple of their guys sitting in the outfield, Looney Tunes was on the scoreboard. It was kind of a bizarre moment."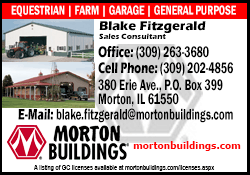 Baltimore out-hit the Rays 11-5, but left 10 men on base and was 2-for-10 with runners in scoring position.

The Rays had tied the game 3-3 in the seventh inning on a Ben Zobrist sacrifice fly. Tampa Bay (15-18) chased Orioles starter Chris Tillman when right fielder Wil Myers led off with a single and designated hitter David DeJesus walked, then loaded the bases with one out when reliever Darren O'Day hit Ryan Hanigan with a pitch. Zobrist then hit his sacrifice fly.

O'Day nonetheless got the win in his first decision of the season. Tommy Hunter recorded his ninth save despite the Rays loading the bases with one out in the ninth.

Tillman allowed three runs -- for the sixth time in seven starts this season -- on five hits and two walks and a hit batter.

"I'd always like to go deeper, but they put some good at-bats together, laid off some good pitches," Tillman said. "Too many walks. Too many deep counts."

And too good of a job by Rays third baseman Evan Longoria in the first inning, he said. Tampa Bay took a 2-0 lead in the first inning on Longoria's fourth homer of the season. The third baseman mashed an 0-2 pitch from Tillman to dead center, scoring left fielder Matt Joyce, who singled with two outs off the glove of third baseman Manny Machado in an exaggerated shift.

[to top of second column]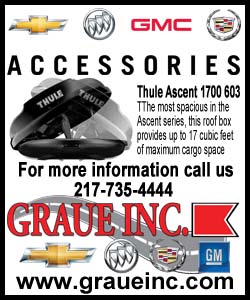 "He beat me on my game plan," he said.

The Orioles halved the lead when first baseman Steve Pearce homered leading off the third against Rays starter Chris Archer. They tied it in the fourth on a sacrifice fly by shortstop J.J. Hardy, but they squandered a major chance when two singles and an error loaded the bases with no outs.

Baltimore took a 3-2 lead in the fifth on a center fielder Adam Jones' sacrifice fly, but the Orioles again got just one run after loading the bases.

"I gave up a lot of hits with two strikes and if I don't put us in that hole - only going five, giving up three runs - then the complexion of the game is totally different," Archer said.

Archer lasted just five innings, allowing three runs on seven hits with a walk and six strikeouts.

"He wasn't as sharp as he can be, but nonetheless he pitched in a manner that could've permitted us to win that game," Rays manager Joe Maddon said.

NOTES: Orioles 1B Chris Davis took 25 swings and made 30 throws, the first time he attempted both activities since sustaining a left oblique strain. He is eligible to come off the disabled list Sunday but likely will need up to three rehab games in the minors, according to manager Buck Showalter. ... Orioles RF Nick Markakis extended his hitting streak to 13 games with a first-inning single. ... Rays CF Desmond Jennings was selected the AL Player of the Week on Monday after batting .355 with three homers, a double, three stolen bases and eight runs last week.
[© 2014 Thomson Reuters. All rights reserved.]
Copyright 2014 Reuters. All rights reserved. This material may not be published, broadcast, rewritten or redistributed.