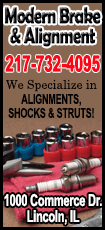 "He was nasty. He was in the zone. He was aggressive with a big curve. He is a really good pitcher," said Nationals catcher Jose Lobaton.

Lobaton went 1-for-4 as Kershaw made his first start since March 22.

Kershaw (2-0), a two-time Cy Young winner, allowed nine hits but fanned nine and threw 68 of 89 pitches for strikes before Chris Perez came on in the last of the eighth with an 8-0 lead.

"Just kind of attacked the strike zone from the beginning. He's just been amazing," said Dodgers manager Don Mattingly. "It's nice to have him back. He shows you right away what you've been missing."

Said Kershaw: "It's just good to be back. I just missed pitching in the big leagues, it's a special thing to get to do. Six weeks felt like a long time. I had fun and it's good to be back."

"Clayton is like Zack Greinke," Washington manager Matt Williams said, referring to the Dodgers' starter Monday. "Once he settles in he is tough. He is one of the best in our game."
The Dodgers, who had 14 hits one night after being shutout, scored three unearned runs in the sixth to take a 3-0 lead. Shortstop Hanley Ramirez (three hits) had a bases-loaded single to score Kershaw with the first run against rookie starter Blake Treinen (0-1), who gave up three unearned runs in five innings.

Later in the inning, Dee Gordon scored on a fielder's choice off the bat of right fielder Andre Ethier, and third baseman Juan Uribe drove in the third run with a flair single to left.

Los Angeles loaded the bases without a ball leaving the infield, as Kershaw reached on an error by Treinen. Second baseman Gordon then singled on a ball that first baseman Adam LaRoche could not get to Treinen in time, and left fielder Carl Crawford (three hits) singled on a swinging bunt down the third-base line.

"His slider was good. His pitch is the sinker. We talked in the bullpen and I told him to have fun. He did a really good job," Lobaton said of Treinen.

"It might have been totally different" if I make that play to begin the sixth, Treinen said.

Treinen threw mainly fastballs the first time through the Dodgers' lineup.

"I pitched to my strength. It seemed to work out pretty well," he said.

[to top of second column]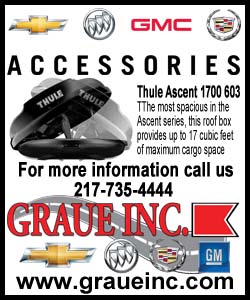 The Dodgers made it 4-0 in the seventh as Gordon tripled and scored as Washington left fielder Scott Hairston dropped a flyball. Ramirez led off the eighth with a homer off Ross Detwiler to make it 5-0, and catcher Drew Butera hit a three-run shot later in the inning as the Dodgers took an 8-0 lead.
Nationals right fielder Jayson Werth was 4-for-5 and drove in third baseman Anthony Rendon (three hits) in the eighth, and Lobaton added a two-run single against Perez.

Kershaw returned following the first disabled-list stint of his career. He missed 32 games with a strained teres major muscle.

Treinen was making his first major league start in his fourth career appearance. He got his first major league hit in the fifth, a sharp single to right against Kershaw.

NOTES: To make room on the roster for RHP Blake Treinen, the Nationals optioned RHP Ryan Mattheus to Triple-A Syracuse. Mattheus did not allow a run in two outings, covering three innings, with Washington. ... Through Monday, Washington RHP Rafael Soriano had not allowed a run in 24 innings, the longest streak of his career. ... To make roster space for LHP Clayton Kershaw, the Dodgers optioned RHP Pedro Baez to Double-A Chattanooga. Baez made his big-league debut Monday and gave up a two-run homer to 2B Danny Espinosa in the eighth of a 4-0 loss. ... Los Angeles OF Yasiel Puig was not in the starting lineup for the second game in a row after he ran into the wall in the ninth inning Sunday against the Miami Marlins. "My head doesn't hurt like it didn't yesterday," he said through an interpreter before Tuesday's game. Puig was available off the bench, according to manager Don Mattingly.
[© 2014 Thomson Reuters. All rights reserved.]
Copyright 2014 Reuters. All rights reserved. This material may not be published, broadcast, rewritten or redistributed.