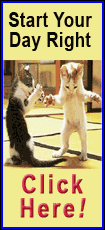 Dodgers 8, Nationals 3

Clayton Kershaw, in his first start since March 22, pitched seven shutout innings and the Los Angeles Dodgers took advantage of some shoddy fielding and late homers to beat the Washington Nationals.

Kershaw (2-0), a two-time Cy Young winner, allowed nine hits and struck out nine in his return from a back injury.

The Dodgers (19-15) had 14 hits a night after being shut out, and got home runs from Hanley Ramirez and Drew Butera.

Jayson Werth had four hits for the Nationals (18-15).

- - -

Mariners 8, A's 3

Rookie left-hander Roenis Elias pitched 6 1/3 strong innings, and the Seattle Mariners rolled to their season-high fourth consecutive victory.

The Mariners (15-14) moved over .500 for the first time since April 15 and pulled to within two games of the first-place A's (19-14) in the American League West.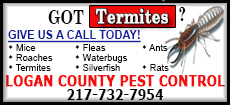 - - -

Rockies 12, Rangers 1

The Colorado Rockies pounded out 21 hits to blast Texas and complete a two-game sweep.

Carlos Gonzalez went 5-for-5 with three RBIs while Nolan Arenado extended his hitting streak to 26 games with a run-scoring double in the seventh. Arenado is one game shy of tying the Rockies' (21-14) franchise-record 27-game hitting streak by Michael Cuddyer last season. The Rangers fell to 17-16.

- - -

Yankees 4, Angels 3

Brian Roberts hit a tiebreaking solo home run in the ninth inning, giving the New York Yankees a victory over the Los Angeles Angels.

New York starter Hiroki Kuroda gave up three runs (one earned) in 7 2/3 innings, striking out eight.

C.J. Wilson pitched eight innings of three-run ball for the Angels (16-16).

- - -

Tigers 11, Astros 4

Robbie Ray won his Major League debut and Miguel Cabrera had four hits and drove in four runs to lead the Detroit Tigers to their seventh straight victory.

Ray, who was acquired from the Washington Nationals in an offseason trade, held the Astros scoreless until the sixth.

The 22-year-old left-hander was filling in for Detroit's (19-9) Anibal Sanchez, who is on the disabled list with a right middle finger laceration.

- - -

Diamondbacks 7, Brewers 5

Second baseman Aaron Hill hit a two-run home run in the eighth inning as the Diamondbacks rallied for a victory over the Brewers.

Trailing 5-4 heading into the eighth, Miguel Montero tied it for Arizona (12-24) with a RBI single before Hill delivered the blow to knock off Milwaukee (22-12).

- - -

Braves 2, Cardinals 1

Gavin Floyd pitched seven strong innings in his Braves debut, and third baseman Chris Johnson drove in the tiebreaking run in the eighth as Atlanta snapped a seven-game losing streak.

Justin Upton homered for their first run as the Braves (18-14) moved back into first place in the National League East despite their recent struggles. St. Louis fell to 17-17.


- - -

Pirates 2, Giants 1

Thanks to an overturned call, Starling Marte tripled and scored the winning run on a throwing error in the bottom of the ninth inning as the Pittsburgh Pirates edged the San Francisco Giants.

Marte was originally called out on a play at the plate before a replay review ruled that catcher Buster Posey's tag.

San Francisco (21-12) pitcher Tim Hudson took the loss against Pittsburgh (13-20) despite tossing 8 2/3 innings.

[to top of second column]
- - -

Red Sox 4, Reds 3 (12 innings)

Grady Sizemore delivered a game-winning single with nobody out in the 12th inning, giving the Boston Red Sox a victory over the Cincinnati Reds.
Sizemore finished 3-for-6 with two RBIs for Boston (16-17) and enjoyed his first walk-off hit since 2006.

- - -
White Sox 5, Cubs 1

Gordon Beckham went 4-for-5 and hit a go-ahead home run in the eighth inning, leading the Chicago White Sox to a win over the Chicago Cubs.

Beckham, whose four hits tied a career high, put the White Sox (17-17) ahead 2-1 and they scored three more runs in the ninth to sweep the Cubs (11-20) in the two-game series.

- - -

Orioles 5, Rays 3

The Baltimore Orioles got seven strong innings from Chris Tillman and a shutdown effort from its bullpen to beat the Tampa Bay Rays (15-18) .

The Orioles (16-14) scored twice in the eighth inning to break a 3-3 tie as Ryan Flaherty had the go-ahead RBI and finished 2-for-4.

- - -

Blue Jays 6, Phillies 5 (10 innings)

Juan Francisco drove in the winning run with a 10th-inning sacrifice fly and the Toronto Blue Jays beat the Philadelphia Phillies.

Edwin Encarnacion and Colby Rasmus homered for the Blue Jays (16-17), who won their third straight.

Third baseman Cody Asche went 4-for-4 and hit his first career grand slam for Philadelphia (15-16), who have lost four of six.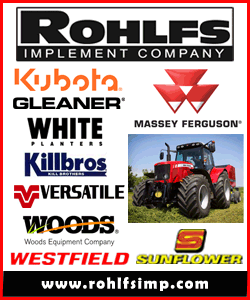 - - -

Royals 3, Padres 1 (11 innings)

Alex Gordon singled home Eric Hosmer in the top of the 11th inning to break a 1-1 tie and lead the Kansas City Royals to a win over the San Diego Padres.

Right-hander Wade Davis (2-1) threw two scoreless innings and picked up the win for the Royals (15-17), who snapped a season-worst five-game losing streak.

- - -

Marlins 3, Mets 0

Henderson Alvarez pitched his second shutout of the season, striking out seven batters without a walk in an impressive performance.

Casey McGehee had two RBIs for the Marlins (18-15), who improved to 7-1 on their nine-game homestand.

The Mets (16-16) suffered their fifth loss in six games.

- - -

Indians 4, Twins 2

Josh Tomlin, making his first Major League start in almost two years, pitched into the seventh inning and Cleveland made four runs scored in the first two innings stand up as they beat the Minnesota Twins.

Tomlin was making his first Major League start since July 27, 2012. He missed most of the 2013 season while rehabbing from Tommy John surgery

(Editing by Peter Rutherford)
[© 2014 Thomson Reuters. All rights reserved.]
Copyright 2014 Reuters. All rights reserved. This material may not be published, broadcast, rewritten or redistributed.