William Glass, Westmont
nominated by the Lombard Jaycees
Seth Goodman, Lincoln
nominated by the Lincoln Jaycees
Yvonne Grindstaff, Collinsville
nominated by the Collinsville Jaycees
Cristina Lara, Palatine
nominated by the Palatine Jaycees
Josh Marshall, Washington,
nominated by the Peoria Jaycees
Bryan Stewart, Danville,
nominated by the Danville Jaycees
Julia Megan Sullivan, Danville
nominated by the Danville JCI Senate
Shandra Summerville, Champaign
nominated by Chrisp Media, LLC
"The TOYP program serves to recognize those young individuals in our great state who excel in their chosen fields, endeavors and show a great commitment to their respective communities. Our other hope is that by recognizing these honorees we will encourage not only the honorees to continue their ventures, but provide fitting role models for the young leaders of tomorrow", Roxy Baker, TOYP Chairperson and Illinois JCI Senator.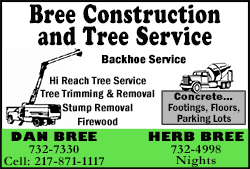 The TOYP awards banquet will be held at 6:30pm on Saturday May 10th at the Embassy Suites in East Peoria, Illinois. Preceding the program will be a medallion presentation ceremony for the honorees, their families, and guests. (Media is welcome) The honorees will be available for comment/interviews at 1:30pm and following the program. Media is welcome and encouraged to come see what we are all about.
The Illinois Jaycees and the Illinois JCI Senate are proud to have been a part of encouraging and honoring young people from all across the state to continue the bettering of their communities in many different ways. Each year the Illinois TOYP program honors up to 10 outstanding young people who make a big difference in their communities. Past winners have included Northwestern University Head Football Coach Pat Fitzgerald, Chicago Bears Devin Hester and Chris Zorich, University of Illinois Head Basketball Coach Bill Self, Illinois Representative Jehan Gordon-Booth, U.S. Congressman Aaron Schock, WNBA player Ruth Riley, and hundreds of other accomplished people in the fields of social services, religious leadership, and business and personal accomplishments.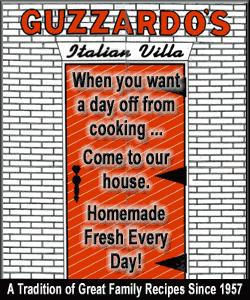 About the Illinois JCI Senate

Leadership development through community involvement has been the basis of the Jaycees since its inception in 1920. The goal of the not-for-profit organization is to provide members a means to reach their full potential through networking and personal growth opportunities and is ideal for proactive young people, ages 18 to 40. Members enhance a variety of skills as they work together to plan and run civic and individual development activities in their home communities and chapters. Illinois is one of the largest Jaycee states in the United States.

The purposes of the Illinois JCI Senate are twofold. Foremost, we seek to build and promote fellowship among our Senators through our publications, meetings, and social activities. Second, but just as important to us, is to promote the Junior Chamber program. We do this by offering our assistance and the knowledge and experience of our members to the Junior Chamber organization. The United Stats JCI Senate stands ready to help the United States Junior Chamber and any local chapter, district, region, or state officer. A JCI Senatorship is the highest honor which can be bestowed upon a current or past member by Junior Chamber International for outstanding service to the organization. It provides a unique means for recognizing a member's outstanding achievements, and also confers upon that individual a "Life Membership" in Junior Chamber International.
[Text from file received]