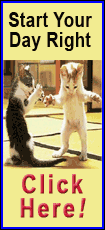 Jake is son of Tom and Janice Sexton. His classes this year include Spanish 4, Independent Art, AP Art History, Independent Graphic Design, Calculus, and Dual Credit Composition 1 and 2.
In addition, Jake is president of the Photography/Art club, and editor of Yearbook.
Outside of school, Jake participates in community service projects, and he is a student leader of The Well, a church youth group.
Jake plans to attend Lee University in Cleveland, Tennessee, where he will major in Communications and Design.
[Text from file received from Illini Central High School]