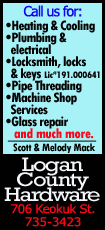 This rock musical is about a hapless florist shop worker, Seymour, living on skid row. His boss, Mr. Mushnick is struggling to keep his shop open. Seymour finds a way to bring the shop and himself to fame and fortune by purchasing an exotic plant and naming it Audrey II after the girl he loves. The plant proves good for business and attracts many customers to the store; however, Seymour soon learns that Audrey II thrives on human blood and flesh. In order to keep the plant growing, Seymour must come up with human food source to satisfy the plants hardy appetite. In the end Seymour must confront the plant to secure a future of happiness with Audrey as well as to save man-kind.

The music is early style 1960s rock and roll, with doo wop, as well as Motown. It features several show-stopper songs including Skid Row," Grow for Me, Now (It's Just The Gas), and Suddenly Seymour."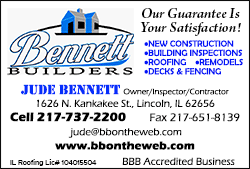 Little Shop of Horrors is a great production for all - an interesting storyline, the great 60's style music, romance, murder, and who can resist the great big plant puppet!

Performances will be Thursday May 8th, Friday May 9th, and Saturday May 10th at 7:30 PM and Sunday May 11th at 2 p.m. at the Lincoln Community High School Auditorium. This production features 60 style costumes, an amazing set, and a cast of extremely talented actors, actresses, and musicians. Oh, and did we mention - the great big plant puppet Audrey II?

Leading roles for this production include Justin Broom as Seymour, sharing the role of Audrey will be Anna Barry and Hannah Burton.

Playing supporting roles are: Zac McCray as Mr. Mushnik, Steven Schleich as Orin Scravello, DDS, and Braden Tanner as Audrey II.

Doo Wop Girls: Haley Welch, Elizabeth Tripplett, Alysa Cox, Abby Funk, Stephanie Hannel, Emily Maaks, Anna Berry, and Hannah Burton.

Minor roles/Ensemble Cast: Logan Keysear, Colton Clark, Claire Conrady, Bailee Snyder, Madison Frederick, Kathryn Hoefs, Merrian Tice, Rachel Meador, and Elijah Chapman.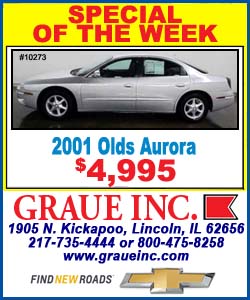 Shelby Harrison will bring Audrey II to life as the plant operator.

Directing the cast of talented actors and actresses is Kim Peterson-Quinn, with vocal direction by Cynthia Fox-Fucile, and Assistant Director Konnor Browne.
The Pit orchestra under the direction of David Swaar includes: Molly Crawley, Matthew Langdon, Alissa Harvey, Bradley Miller, Marissa Kiper, Austin Huerd, Carrissa Richmond, Ryan Crawley, Rebecca Stein, Daltyn Williams, Chase Turner, Cynthia Fox-Fucile, and Dave Swaar. Choreography was arranged by the mother/daughter team of Cari Wilmert and Jacqueline Keysear.

Technical Crew include the following: Set design and construction: Chris Tanner; Set construction crew: Justin Broom, Anna Berry, Tyler Seuffer, Alexander Shew, Izzy Robbins, Kenzie Landers, Laura Hurley, Lena Stapleton, Abby Funk, Braden Tanner, and Merrian Tice; Costumes: Kim Peterson-Quinn; Hair and makeup: Izzy Robbins, Kenzie Landers; Sound: Belle Smith; Lighting: Cassie Warfel, Lena Stapleton, Hayley Barton; Props: Joella Vermiere, Laura Hurley, and Courtney Miller; Crew: Noah Burton, Tristen Karrick, Tanna Snodgrass, and Laura Hurley; Publicity/Programs: Shawn Cox.

Tickets for the LCHS production may be purchased at the door and cost $10 for adults and $8 for senior citizens, students and children.
For more information call 217-732-4131, ext. 515.
[Text received from SHAWN COX]