Millikin's traditional ceremony for students will be on Sunday, May 18 at 2 p.m. at the Decatur Civic Center. Millikin will host a ceremony for graduates of its Professional Adult Comprehensive Education (PACE) Program and Master of Business Administration (MBA) Program on Saturday, May 17 at 7 p.m. in Kirkland Fine Arts Center. Tickets are required for admission to both ceremonies.

The ceremony on Sunday, May 18 will mark the graduation of approximately 350 students. Theatre and Dance's own Shawn Lent '00 will return to the Big Blue to serve as the 2014 Commencement speaker. The ceremony will also include remarks by student Elise F. Scannell of Jerseyville, Ill., selected by her fellow classmates to address the graduating class.

Lent created her own job title: social practice dance artist and manager. Trained as a professional dancer, it was her passion to help others that ultimately led Lent to find her calling beyond the stage and to opportunities that have taken her around the world. Combining dance with her desire to bring social change and reform, Lent has used her talent to unify cultures, provide recreational therapy and bring smiles to those in need.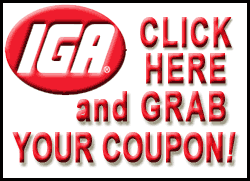 From 2001 to 2003, Lent worked as a dance critic and youth worker in a predominantly-Muslim community in East London, England. As a youth and community development worker at Froud Community Centre, Lent spearheaded art festivals and music and tolerance workshops. She also secured funding for community-based film projects and job-readiness programs for youth offenders and served as a youth worker for crime prevention initiatives.

Lent returned to the U.S. in 2003, taking on several positions that combined both her interests, including serving as arts integration program specialist for the Center of Community Arts Partnerships at Columbia College in Chicago from 2006 to 2012. She was one of only 12 North American and European leaders selected for the 2010 United Nations Alliance of Civilizations International Fellowship program. In May 2011, she was handpicked by representatives of the United Nations to teach dance in Kevljani, Bosnia-Herzegovina, as part of the Most Mira "Bridge of Peace" Youth Festival.

Awarded a Fulbright Scholar grant during the 2012-13 academic year, Lent lectured at the Academy of Arts' High Institute of Ballet in Cairo, Egypt. Her project, "Artist as Catalyst," focused on dance classes and lectures on community arts theory and the role of artists in civil society and education. Today, she serves as EducationUSA coordinator and grant manager at AMIDEAST Cairo and an instructor for Cairo Contemporary Dance Center. She also founded the dance program at the 57357 Children's Cancer Hospital Egypt, where she also volunteers and teaches dance to cancer patients.
Lent was founding chair of the Associates Board for Links Hall, Chicago's home for independent dance and performance, and a founding board member of Donna's Good Things, a foundation that provides opportunities for children facing adversity. She has also served on the Young Associates Board of Lurie Children's Hospital of Chicago and Chicago Arts Educators Forum advisory board, and is a member of the UNESCO International Dance Council (CID) and the British Council's Transatlantic Network 2020.

Lent completed a bachelor of fine arts degree in theatre and dance from Millikin in 2000. She holds a master's degree in arts management from Columbia College Chicago and a post-graduate certificate in professional practice from Goldsmith's College, University of London. Lent also writes a personal blog that was featured in the Arts and Culture section of the Huffington Post online news website. Her July 2013 post "Am I A Dancer Who Gave Up?" received more than 140,000 hits and 27,000 likes.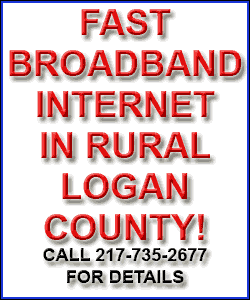 The ceremony on Saturday, May 17 will celebrate the graduation of students earning their bachelor's degree from Millikin in one of six academic programs offered in PACE, the accelerated evening bachelor's degree program for adults, as well as students receiving their Master of Business Administration degree from Millikin. The speaker for the ceremony will be Dr. Randall Rentfro '78, associate professor of accounting at The University of Tampa. The ceremony will also include speeches by PACE student Daniel W. Hartman of Sherman, Ill., and MBA student Bobbi J. Donath of Decatur, Ill., also selected by fellow classmates to address the graduating class.

Dr. Randall Rentfro currently serves on the Board of Trustees of Millikin University. He graduated from Millikin with a bachelor's degree in accounting in 1978, completed his master's degree in accountancy at the University of Illinois in Urbana-Champaign in 1986, and earned a Ph.D. in business administration (accounting concentration) at Florida Atlantic University in 2000.

Dr. Rentfro's teaching and research interests focus on the financial reporting of corporations and governments and factors that influence such reporting. Dr. Rentfro's most recent research activities center on state and local governments. In 2010, he and two colleagues received a grant from the Governmental Accounting Standards Board (GASB) to examine the need for disclosures of tax abatement activities by local governments.

Dr. Rentfro began his career at Caterpillar Inc. in 1978 and held various positions until he left to join Decatur Memorial Hospital in 1986 as its controller. In 1990, he began his faculty career at Millikin as an assistant professor of accounting. He later assumed the responsibility for being the director of Institutional Research and Assessment and chair of the Department of Accounting and Management Information Systems. In 1996, he moved to Florida to join Florida Atlantic University as a graduate teaching assistant and research assistant and upon finishing his Ph.D., was promoted to an assistant professor of accounting. In 2005, he joined Nova Southeastern University where he taught in the undergraduate and graduate programs. Dr. Rentfro also chaired four dissertations for students in the Doctorate of Business Administration Program (DBA) at NSU. In 2011, he left Nova Southeastern to join The University of Tampa as an associate professor of accounting.

Dr. Rentfro's professional work has been recognized with numerous awards such as the Distinguished Research Award from the Academy of Marketing Studies, and the 2010 National Author Award from the Association of Government Accountants. He is a three-time Accounting Professor of the Year award recipient at Florida Atlantic University.

For more information on Millikin University's 2014 Spring Commencement, please visit millikin.edu/commencement .