Lincoln Daily News names Cesar Andrade DeVargas as honorary Citizen of the Day
Chestnut welcomes home its newest U.S. citizen
Send a link to a friend Share
[May 05, 2014] CHESTNUT - The small Logan County town of Chestnut, population 250, was the scene of a joyous celebration Friday evening. Cesar Vargas, owner of the Chestnut Family Restaurant, took the oath of citizenship in Springfield on Friday afternoon.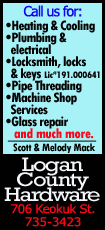 Chestnut residents and customers of the restaurant, all of whom Cesar and his wife Rosa and children Juan Roberto and Lupita Lizeth count as friends; gathered for a party to honor the new US citizen. Instead of Mr. Vargas cooking for the packed restaurant, the attendees provided the meal in the form of an old fashioned community potluck.
The swearing in of the new citizens took place at the Old State Capital in Springfield at 2 p.m. "Sixty people from 31 different countries and 6 continents took the oath", Vargas said. The ceremony was presided over by Senator Dick Durbin. "It was a fun event but I was nervous and relieved when it was over," Vargas said. Friends from Chestnut and Mount Pulaski traveled to Springfield to attend the ceremony.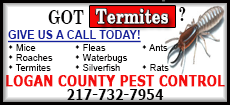 Vargas has owned the restaurant for seven years, basically taking a derelict building and through hard work along with his wife Rosa and community members, turned it into a vibrant gathering place for Chestnut. The restaurant is open seven days a week.
When Vargas and his family returned to Chestnut from the ceremony they were met by a packed house of very appreciative members of the community. All of the attendees remarked how grateful they were for the spark that Cesar has provided for the tiny community on Route 54.
Mr. Vargas knows his way around a restaurant business having worked in many of the most acclaimed eateries in central Illinois.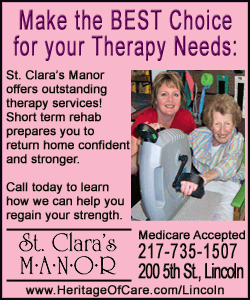 The Chestnut Family Restaurant has achieved a reputation far and wide for great food and a family atmosphere. Customers come from all over central Illinois.
Rosa Vargas thinks so much of her customers that she prepares special desserts made without sugar for those customers who need to watch their sugar intake. Her three-milk cake is legendary in the area. The restaurant even contains a long community table for friends to gather.
In addition to his new citizenship, Rebecca Drake of Chestnut arranged for voter registrar Judy Cavestini to issue Cesar his voter registration during the party. She pointed out that with citizenship comes the obligation to vote. Drake also interceded with Senator Durbin's office to help Vargas navigate the often difficult application process for citizenship.
[By CURT FOX]