Chief Executive Antony Jenkins, in his second strategic review since taking over as CEO in 2012, will cut 19,000 jobs in the next three years, 7,000 of them at the investment bank, and park 400 billion pounds of assets in a new "bad bank".

A slide in trading revenue due to investor uncertainty and tough post-crisis regulation combined with a string of senior staff departures and a row with shareholders over bonuses have forced Jenkins to take a knife to the investment bank, built up under his predecessor Bob Diamond and once the group's profit engine.

Jenkins said the recent halt in the trading boom was not just due to a cyclical ebb but was partly permanent, as regulators have tightened the screws on large banks in the past 12 months, making some trading activities too costly to pursue.

"We will refocus and resize our investment bank to bring balance to Barclays," Jenkins told analysts and investors. "As currently constituted, it is an unacceptable drag."

Some 90 billion euros worth of risk-weighted assets from the investment bank will be put in the bad bank, including some commodities and emerging markets products and some of its derivatives book.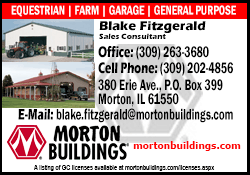 The investment bank will be left with 120 billion euros of risk-weighted assets and will concentrate on its core markets of the United States and the UK and the top 1,000 clients who generated more than three quarters of revenues last year.

It will scale back operations in Asia, moving to serve only U.S. and UK corporates and key global clients who want to do business there.

The carve-up means the investment bank will account for no more than 30 percent of Barclays' risk-weighted assets, down from half now. It will give greater prominence to Barclays' retail operations in Britain, its Barclaycard credit card arm and its African business.

Jenkins, the former boss of Barclays' retail division, is also parking all of Barclays' European retail banking operations in Italy, France, Spain and Portugal, and some corporate and Barclaycard assets in the bad bank. He said parts of the European operations could be sold or floated.

Outside of the investment bank, around half of the job cuts will be from branches in UK, Europe and Africa with most of the remainder slashed from operations and IT.

Investors welcomed the plans, which are designed to boost shareholder returns by 2016. Barclays kept a targeted dividend pay-out ratio of 40 to 50 percent of net profit and is aiming to deliver a return on equity in its core business of over 12 percent. Its RoE was just 4.5 percent last year.

Barclays shares leapt more than 6 percent to a near three-month high of 259.45, making it the top gainer in Britain's FTSE 100 index and an index of European banking stocks .

CHALLENGE

Jenkins has set out to turn around Barclays since taking over as CEO in August 2012 when investment banker Diamond was ousted following a scandal over the rigging of benchmark interest rates.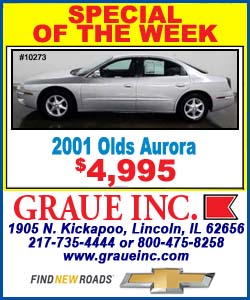 But Jenkins' plan to drive the bank's returns over its cost of capital - estimated at 10.5 percent - has been tripped up by a grim trading environment and uncertainty among staff about his vision for the investment bank, which has prompted the departure of some senior employees.

Jenkins, who had vowed to overhaul Barclays' high-risk, high-reward culture, then got into hot water with investors earlier this year when he raised bonuses for investment bankers despite a fall in profits.

A 41 percent slide in trading in debt, currencies and commodities in the first quarter, unveiled on Tuesday, put Barclays at the bottom of its peer group and laid bare the challenge he faces.
It also marked a contrast with rivals such as Swiss bank UBS , which set up a bad bank in 2008 after being laid low by the financial crisis and drastically reined in its risky trading operations in 2012, helping it to return to profit.

Since the start of the year, the Federal Reserves has passed tougher rules for foreign banks such as Barclays operating in the United States. The Bank of England has said it wants British banks to go beyond an international rule on leverage, requiring them to set aside more money to cover future potential loses than foreign rivals.

Bad banks have been deployed by a variety of banks in the wake of the financial crisis as a way of drawing a clear line between past business and future direction. They have also been used as a way of hiving off problematic loans in countries such as Ireland, Spain and, more recently, Italy.

Eric Bommensath, currently co-head of the investment bank, will run the bad bank. Tom King, Bommensath's co-head, will take over sole responsibility for the investment bank.

As a result of the latest strategic review, Barclays will incur a further 800 million pounds of costs on top of 2.7 billion pounds already announced.

(Reporting by Steve Slater; editing by Carmel Crimmins and Tom Pfeiffer)
[© 2014 Thomson Reuters. All rights reserved.]
Copyright 2014 Reuters. All rights reserved. This material may not be published, broadcast, rewritten or redistributed.