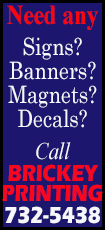 Crude imports rose by than a fifth from a year ago to a record high, while copper climbed for a second consecutive month to a three-month high, official customs data showed on Thursday.

Soybean imports hit the highest this year, while iron ore was the second-highest on record as coal imports also rose.

"Taken as a whole, the commodities import data shows demand has improved slightly," said Helen Lau, a senior analyst at UOB-Kay Hian.

"But some of strength has been propped up by state stockpiling so it doesn't indicate that there is a big recovery underway. The large inventories for copper and iron ore are also going to pressure imports in the coming months," Lau said.

Headline trade data showed China's overall imports and exports returned to slight growth in April, beating market forecasts and offering some positive signals for the world's second-largest economy after a weaker-than-expected start to 2014.

Beijing has launched a series of mini-support measures, including speeding up railway construction, approved tax breaks for small companies and reduced fees for exporters to support a slowing economy.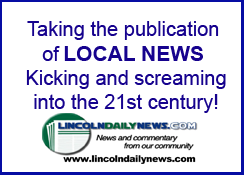 These measures, along with a seasonal pickup in construction and manufacturing, have helped boost demand for raw materials and encouraged traders to step up imports.

While increased scrutiny on import financing has raised concerns that imports could be hit, analysts said any impact on copper and iron ore demand would be marginal and temporary.

CRUDE OIL, COPPER

Crude imports from China, the world's top energy consumer, rose more than a fifth in April from a year earlier to a record high of 6.78 million barrels per day (bpd), helped by higher seasonal demand and indications of stockpiling.

As refineries cut production during the peak maintenance season, the strong crude imports suggest some of the oil went straight into storage, with two new strategic reserve sites in Tianjin and Huangdao estimated to add 39 million barrels of storage capacity.

"SPR (Strategic Petroleum Reserves) fill may have already accounted for an average of 260 kilobarrels per day in Q1, and could remain buoyant as China could add a total of 58 million barrels of SPR this year," Sijin Cheng, an analyst at Barclays Research said in a note.

Chen said a budget of the State Reserves Bureau published last month showed a doubling of security costs attributed to newly completed oil reserve sites, which indirectly confirmed the capacity addition.

For copper, imports by the world's top buyer rose 7.2 percent in April from March to 450,0000 tonnes.

The rise could be linked to buying by China's stockpiler, the State Reserves Bureau, said Zhou Jie, dealer and senior analyst at China International Futures (Shanghai) Co Ltd.

"SRB buying has already pushed up (yuan) premiums in the domestic market," Zhou said, adding that strong premiums for spot refined copper could encourage importers to buy metal on the international market this month to resell domestically.

[to top of second column]
IRON ORE, COAL

China imported 83.39 million tonnes of iron ore in April, the second highest monthly figure on record and up 12.75 percent from March, driven by seasonal demand from Chinese steel mills for the raw material.

Analysts said strong steel production in the world's top iron ore consumer, along with a ramp up in production capacity at global miners VALE , Rio Tinto and BHP Billiton should support imports in coming months.

"The daunting issue for the market is that rising imports and mounting inventories are not sustainable. But when iron ore prices start to fall, someone then has to cut production and it will likely be local Chinese producers," said Ivan Szpakowski, an analyst at Citigroup Research.

Szpakowski estimated the recent fall in iron ore prices had already cut 10 percent of China's domestic production, which has in turn helped to offset rising imports.

China's total coal imports, including lignite, rose for the second month in a row in April to hit 27.11 million tonnes, as cheaper overseas prices encouraged traders to increase orders.

Total imports in the first four months of 2014 reached 111 million tonnes, up 2.3 percent from year ago, data showed. However, shipments were down 5.5 percent from a year earlier.

SOY

Imports of soybeans hit their highest so far this year in April, climbing 63.5 percent from year ago to 4.62 million tonnes.

However, a recent spate of defaults due to a domestic glut and heavy losses suffered by local crushers could weigh on shipments in coming months.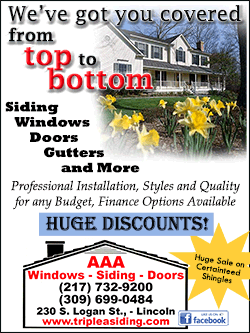 "All the cargoes that Chinese importers booked aggressively in the past months are arriving now ... But this is creating a glut of beans in the domestic market ... From June onwards imports should start declining," said Vanessa Tan, an analyst at Phillip Futures in Singapore.

(Additional reporting by China Commodities & Energy Team; Editing by Ed Davies)
[© 2014 Thomson Reuters. All rights reserved.]
Copyright 2014 Reuters. All rights reserved. This material may not be published, broadcast, rewritten or redistributed.