The "Graff Vivid Yellow", star lot at Sotheby's on May 13, is a yellow diamond weighing 100.09 carats that was cut by the London-based top jeweler Laurence Graff.

"Once it gets to 100 carats it's into the realm of extreme rarity," David Bennett, chairman of Sotheby's jewelry department for Europe and the Middle East, told Reuters.

"It is this extraordinary deep daffodil yellow. It is a charming stone, full of life, full of color," he said in an interview in the showroom where the jewels were displayed.

Sotheby's estimates that the yellow cushion-shaped diamond, whose owner is not being identified, will fetch $15-$25 million.

A white round diamond of 103.46 carats, also cut by Graff and described by Sotheby's as one of the largest brilliant-cut diamonds in the world, is also going on the block with an estimate of $3.5-$5 million.

"It has the wow factor," Bennett said of the stone mounted on a ring, which has toured the world to attract bidders.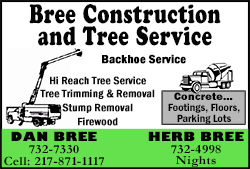 A smaller but stunning 31.34-carat white diamond, "The Victory Diamond" which belonged to Florence Gould, daughter-in-law of the American railroad magnate Jay Gould, is estimated at $5-$8 million.

"She was one of the three or four greatest jewel collectors of the 20th century, alongside people like the Duchess of Windsor and Daisy Fellowes," Bennett said, recalling the high-society ladies who frequented the French Riviera in the 1930s.

"She apparently wore it quite a lot, including one imagines on this rather famous trip in Cambodia when she went into the jungle bedecked with jewelry, which is a wonderful story."

Sotheby's disclosed in February that it had acquired the "Pink Star" diamond, which had fetched a world-record price of 76.3 million Swiss francs (then $83 million) in November, after its buyer failed to pay up.

"ALMOST A DREAM"

A blue diamond of 13.22 carats, described as the largest flawless fancy vivid blue diamond in the world, is the star lot at arch-rival Christie's sale on May 14. The auction house is privately owned by French entrepreneur Francois Pinault.

The pear-shaped stone is estimated at $21-$25 million. "We are quite confident that it should sell towards the high end of the estimate or above," said Jean-Marc Lunel, senior international specialist of Christie's jewelry department.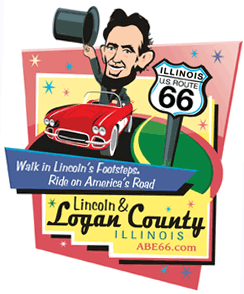 "It is absolutely perfect, absolutely pure externally and internally. It is almost a dream," he told Reuters.

In the past decade, only three blue diamonds of 10 carats or more with the same vivid grading for intensity have been sold at auction, all weighing less than 12 carats and none flawless, he said.

"It is most probably from a mine in South Africa known as Premier mine and now as Cullinan, where most of the blue diamonds are from. Probably in the last 30 years," Lunel said.

Based on results from sales in Hong Kong and New York this year, the jewelry market is quite strong, Lunel said.

"The market for colored diamonds is really, really high, because they are so rare," he said.

"For what is really exceptional, not seen on the market, there are really clients looking for such investments," Lunel added. "Chinese clients are not only buying in Asia but in New York and Geneva as well."
Eric Valdieu, a Geneva-based jewelry dealer formerly of Christie's, says both major houses had good rates of more than 80 percent of lots sold at Hong Kong and New York auctions.

"It is a sign that the market is resisting and still strong," Valdieu said. "The better the quality, the quicker the sale in trade and at auction. That is even more true when things are a bit more difficult economically, like at the moment."

Asian clients are most keen for new stones with top gradings from the Gemological Institute of America (GIA).

"Now with Asia looking for diamonds which have exceptional cut, polish and symmetry, all stones are being cut by computers to get the GIA's triple-X rating," Valdieu said.

"All diamonds between one carat and 30 carats are being cut now to get that grade of triple X because Asian clients require such perfection. But perfection doesn't exist in nature and is not always synonymous with beauty."

(Reporting by Stephanie Nebehay; Editing by Michael Roddy and Andrew Roche)
[© 2014 Thomson Reuters. All rights reserved.]
Copyright 2014 Reuters. All rights reserved. This material may not be published, broadcast, rewritten or redistributed.