Illinois Passes the Half Million Mark for Health Coverage Under the ACA
Exceeds Federal Target for Marketplace in First-Ever ACA Open Enrollment Period
Send a link to a friend Share
[May 08, 2014] CHICAGO – The U.S. Department of Health and Human Services (HHS) today released numbers for the six-month open enrollment period that show that more than half a million people in Illinois have obtained health coverage under the federal Affordable Care Act (ACA). More than 217,000 people enrolled through Get Covered Illinois (GCI) in the Illinois Health Insurance Marketplace. Coupled with enrollment of approximately 287,000 people in Medicaid under the ACA, approximately 504,000 Illinois residents have gained access to health care as a result of the state's enrollment efforts.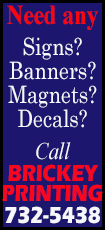 "Thanks to the Affordable Care Act, we are making tremendous progress in our efforts to improve the health and well-being of the people of Illinois," Governor Pat Quinn said. "More than half a million people have taken advantage of the opportunity to gain access to health care coverage for themselves and their loved ones. We know that this number will continue to grow as we push forward with our plans to reform and improve our health care system."

Marketplace enrollment of 217,492 means Illinois achieved 152 percent of the federal target of 143,000 for Illinois established last September by the US Department of Health and Human Services (from national Congressional Budget Office estimates).

"The six-month enrollment report shows that we are well on our way to achieving our goal of creating a culture of coverage in Illinois," GCI Executive Director Jennifer Koehler said. "We know there is still more work to be done. But the success of the open enrollment period shows that people all across Illinois recognize the importance of health care coverage and took action to get covered. This is the start of a new state of health care in Illinois and Get Covered Illinois will be here to help people gain access to health coverage every step along the way."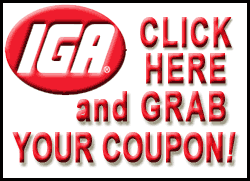 With the end of the six-month initial open enrollment period, GCI's statewide network of 250 grantee organizations and 1,500 trained Navigators remains in place and is now focused on targeted outreach to help those who gained coverage to stay covered and use their benefits to stay healthy. Navigators will also continue to provide enrollment assistance to those who may become eligible for a Special Enrollment Period (SEP) and Medicaid, which has no fixed enrollment period. SEP's are available for people who get married, have a baby, moved to new community, lost their job that had health coverage and other special circumstances.

The next open enrollment period for the GCI Marketplace will begin on Nov. 15, 2014, and run through Feb. 15, 2015.

GCI experienced a surge of interest and activity during the final month of enrollment in March. Illinois officials said traffic on the GetCoveredIllinois.gov website experienced a surge in traffic during March, as many Illinois residents were actively engaged in the enrollment process. On the final day of open enrollment, the site surpassed two million unique website visitors since Oct. 1, with half of that amount coming in the final six weeks of the open enrollment period.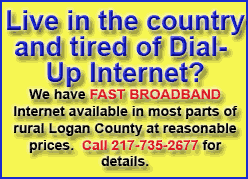 During March, GCI executed a comprehensive enrollment push to reach uninsured residents in Illinois. The effort kicked off with a proclamation from Governor Quinn that declared the first week of March was "GCI Week." A "Road 2 Coverage" RV tour made stops in communities across the state and more than 250 GCI community partners hosted more than 2,250 enrollment events across the state. In the final days of open enrollment, a number of GCI partners worked extra hours and hosted midnight enrollment events to accommodate those who wanted to get covered.

GCI also executed a statewide advertising and digital marketing campaign aimed at key uninsured populations in Illinois. The ad campaign included a number of celebrity endorsements and a last-minute PSA taped by President Barack Obama.

GCI focused many of its efforts on the so-called "Young Invincibles," younger and healthier consumers who are considered important to the success of the Marketplace. The campaign created videos geared towards a younger audience, used digital tools like YouTube, Facebook and Twitter, and partnered with news and entertainment sites popular among young people, including The Onion, BuzzFeed and Pandora Radio to reach out to younger consumers.

The statewide media buy of $13 million was fully federally funded and was enhanced by value-added media of more than $7 million negotiated with GCI's media partners. This added 60 percent to the GCI paid media reach, at no additional cost. Examples of value-added media include PSAs and live announcements during Chicago Bulls games and televised Enroll-a-thon events on CBS, NBC, Univision and Telemundo.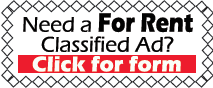 Get Covered Illinois is urging health care consumers who believe they may qualify for a Special Enrollment Period to take advantage of the assistance that is still being offered via the web, over the phone and in-person through hundreds of community partners statewide:
Visit our website at GetCoveredIllinois.gov (includes a Spanish-language version).

Call the Get Covered Illinois Help Desk at 866-311-1119.

Meet in person with a specially trained "Navigator" who can help you understand your options and help you even enroll at one of the hundreds of partner sites across the state. There are more than 1,500 Navigators throughout the state that can be located by visiting the website and entering your zip code or through calling the Help Desk.
[Text received; ILLINOIS HEALTH INSURANCE MARKETPLACE]